The Threshold Festival of Music and Arts 2019 is almost upon us – having leap-frogged Brexit – and this year it has to be said is simply sensational. Being incorporated into the BBC6 Fringe, the latest and last artistic announcement is an absolute corker! Our very own and very excellent Popped Music are bringing us the mighty "Bang Band Romeo", but that's only the icing on the festival cake.
Other highlights come thick and fast. We have Manchester's "The Moods" who have been succinctly described as "Rage Against the Machine, The Prodigy and The Happy Mondays mixed into a grime-soufflé" which would make Gordon Ramsay shut the oven door and take notice. We also have the likes of London based Chinchilla, clocking up the Spotify plays like a Lewis Hamilton fastest lap, and our very own Yammerer, making waves on the local scene.
With over 130 acts taking to stages and exhibition spaces throughout the 29th and 30th March, the team have put together one of their most dynamic and exciting festivals yet. See the full line-up poster below for the complete offering and visit the Threshold website for more info.
All in all its a cracker of a festival. You would be absolutely negligent to miss it!
Full Line Up: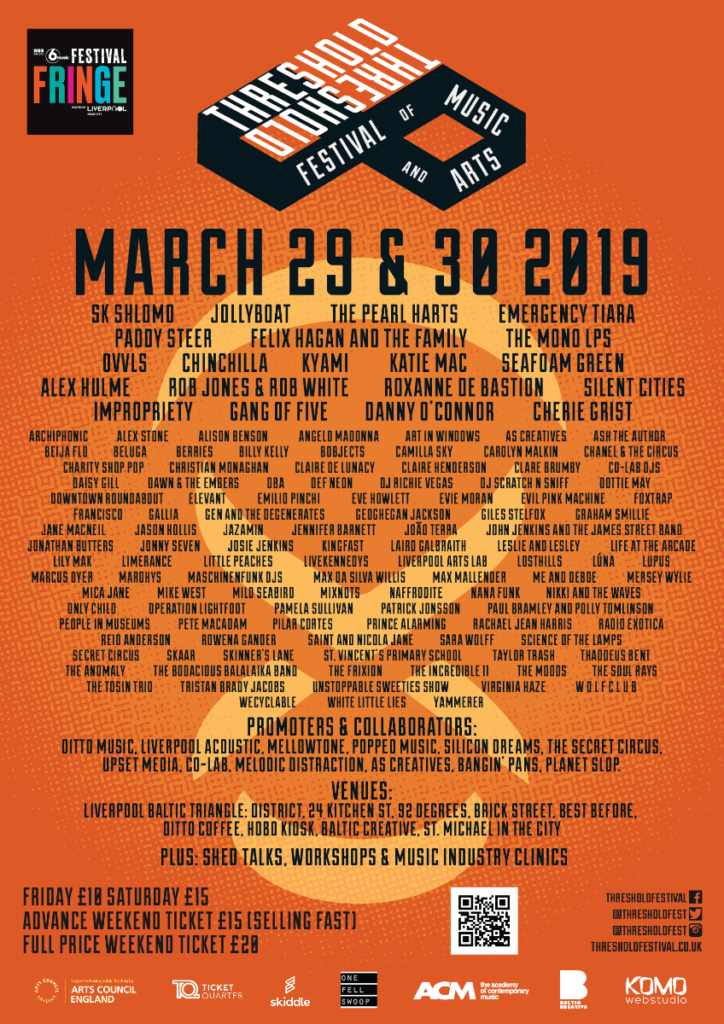 Buy Threshold Festival Day & Weekend tickets here.
Steve Kinrade