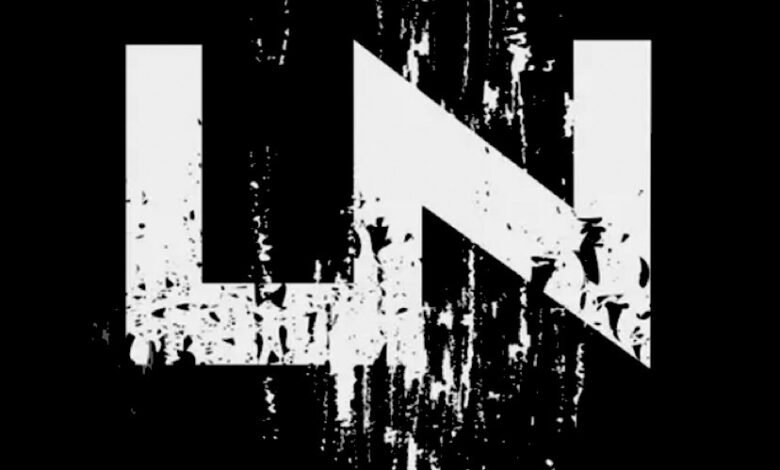 Whilst hundreds of thousands of people from Liverpool, and visitors from outside the city, gathered to watch three colossal creatures roam through town, the question is what were the rest of us doing?  One such alternative was only the second Liverpool Calling Festival, which took place throughout the Saturday of the Giants' visit, and was spread across multiple venues including The Kazimier, The Zanzibar, Magnet, Sound Food and Drink and Maguire's Pizza Bar.  Giants were not the only larger than life characters strolling through town that day – it also happened to be my little brother's birthday, and he was leading a group of our friends from pub to pub as well.  So, with a mind for not neglecting his little crawl entirely, I formed a small renegade group to steal away from the majority for a while, and we decided to take in as much as we could of what was going on at the Bombed Out Church.
Cavalry were the first band we saw shortly after we arrived, and they proved to be an extremely tight unit with rousing vocal harmonies and thoughtful lyrics. Their vibrant acoustic sound resonated clearly out  into the walls of the old building, but found itself pleasantly entwined by some dreamy lead guitar playing as well.  They also showed, in one or two of their tracks later in the set, a slightly more boisterous side, proving this carefully crafted sound they have created for themselves is not without it's flexibility.  Definitely a band I would be intrigued to see and hear again, ideally at one of their own gigs where they could take more of the spotlight – and flourish in it.
The Mono LPs took to the stage next, and as soon as they did you couldn't help but be struck by their quirky stage presence – like a travelling band that have just sort of rolled into town.  The next thing you would surely notice is the cello and with it comes a kind of forceful driving effect that seems to spur on the rest of the band as they play and, crucially, it also gives their sound a stamp of uniqueness that would set them apart at any gig.  Unless, of course, there was another band with a cellist in their midst as well.  The songs themselves, though, would still sound pretty catchy and likeable enough if they were simply banged out on an unplugged electric guitar, and it is important to stress that The Mono LPs are by no means a one man team.  I will definitely be keeping tabs on this lot as well.
The Sundowners, fresh from wowing me at Astral Coast this time last Saturday, were next on the bill.  This last week I have become quite familiar with what songs of theirs I can get hold of, so it was great to hear the likes of "Hummingbird" and "Back to You" again.  My own personal favourite, "If Wishes Were Horses", is a new song, and one where the whole band really comes alive.  First come the drums, which get a nice head-nodding beat going, before being joined by the bass and a lick which just sounds, for lack of a better word, "cool".  The lead guitar doubles this effect by replicating the lick and adding a jagged fuzzy coating to it, before later in the song giving fully into feedback and distortion to give the song a real raw edge.  Atop of this wonderful driving noise then comes a pair of beautiful soaring voices, like a couple of birds flying synchronised through the sky, and they belong to the group's two singers Fiona and Niamh.  Actually, set closer "Medicine" might well be my favourite. I can't decide. That one's on Youtube so I recommend checking it out there.  And, of course, The Sundowners live anytime you can.
We had to shoot off for a bit at this point, and so missed Jetta (sorry Jetta) who will have to be caught at another opportunity.   We were able to return in time for headliners Space, though, and take a trip back in time to my childhood in the mid 90s.  At this point the crowd was understandably at its largest and rowdiest, and the band delivered with a series of highlights from their back catalogue.  Their two best known songs "Neighbourhood" and "Female of the Species" were duly given repeat plays in the encore due to popular demand and, as confessed by singer Tommy Scott, because the band didn't exactly have a lot of new material to call upon either.  The audience just lapped it all up though, and Scott even got himself down amongst the crowd at the end to dance away with a few delighted females of our species.  Crowd-pleasing and nostalgic, Space are still as much fun to watch now as they were back in the day, and brought the Bombed Out Church proceedings of Liverpool Calling to a fitting finale.
St Luke's continues to be a venue quite like any other; an artistic sanctuary showcasing culture and creativity be it home-grown or from far and wide.  It is a sacred hallowed garden amidst symbolic ruins of a time we don't want to forget but never wish to see again.  The people of Liverpool have a great affection and connection to this place, and it would be such a shame to see it fall into the wrong hands and join the endless ranks of the mundane which would sap it's very spirit.
To Help Save The Bombed Out Church Click Here; https://you.38degrees.org.uk/petitions/save-the-bombed-out-church-in-liverpool
Sean Ferguson