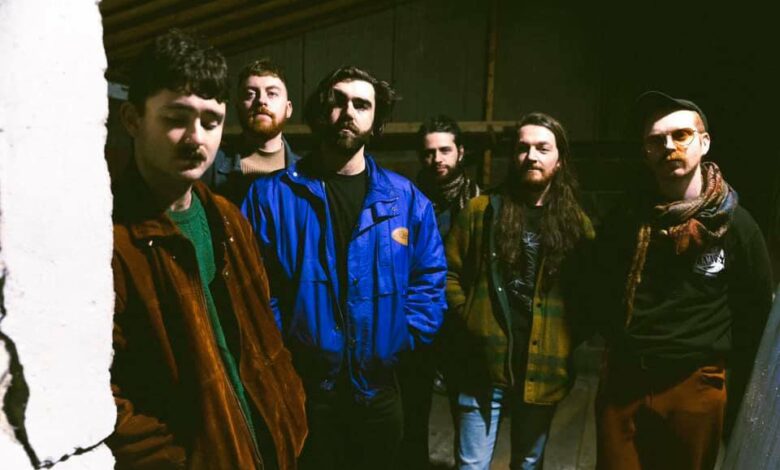 Music
Live Review: THUMPER, This Is War!, Razzmatazz: Jimmy's, Liverpool
Whether or not you subscribe to the view that Liverpool is the 'second capital of Ireland', you have to at least recognise the special relationship that the city has with the island and especially Dublin. The influences of Dubliners can be found all across Merseyside: industry, art, sport, and music has coupled up the two port towns over centuries.
The link between the two remains strong, despite the strain of political influence, and promoters EVOL have taken the reins to bring the current crop of musical talent across the Irish Sea to Merseyside.
Yes, of course, you have to start with Fontaines D.C. – they blew the lid off Mountford Hall on Saturday night. This weekend, the highly-rated Inhaler will set out to do the same, whilst The Murder Capital have been in town for EVOL recently too, having played Sound City this month as well as their own headline slots in the past. Three quite different bands, but riding on a wave together nonetheless.
So, when Dublin outfit THUMPER were added to the listings at Jimmy's, heads were turned and all rocky roads headed to the top of Bold Street.
We last saw New Brighton newcomers Razzmatazz when they supported The Merchants at EBGBS last month. They came first up, with frontman Will in full entertainer mode. He's a photographer's dream, bounding across the stage like a crazed chimpanzee with his de la Rocha hair following behind, but his vocal performance is up to scratch too. As are the band, tight and professional in their work, it was another solid performance from them.
The evening's second support came from This Is War!, the project that includes former Black Velvets frontman Paul Carden. They're loud, in your face and came with plenty of fans in tow, despite it being their live debut. Carden catches the eye, but it is the furious guitars that are most impressive. News that they are working with Simon Jones, formerly of The Verve, is an interesting development worth keeping tabs on.
THUMPER wasted no time in tearing into the midweek Jimmy's crowd. Opener Topher Grace is a groover, and it's not the last track to clock in close to the 10-minute mark.vThey were the solo project of Oisín Leahy Furlong, but now come as a six-piece (two lead guitarists, two bassists and two drummers!) and it's these eardrum-melting psych marathons that provide the basis of their set.
It's a set to rival any, too. THUMPER produced a ferocious, red-hot half-hour that must have shaken the walls of the Bombed Out Church. This is not, to coin the term used for their 2020 single, ad nauseam, but brand new music which is both complexly crafted and ruthlessly brutal. Some of the riffs just seem destined to never end.
They're encouraged by a small but dedicated section of the audience that are at times sharing the stage with the band. One ultimately ended up on the deck during final track (You're Bringing Me) Down. No gig-goers were hurt during the performance of this set – well, not much anyway…
THUMPER headed out of Jimmy's and onwards on their three week UK tour, and with a new track out a week on Friday, Dublin looks to have produced another stellar band ready. Keep an eye.
Lewis Ridley