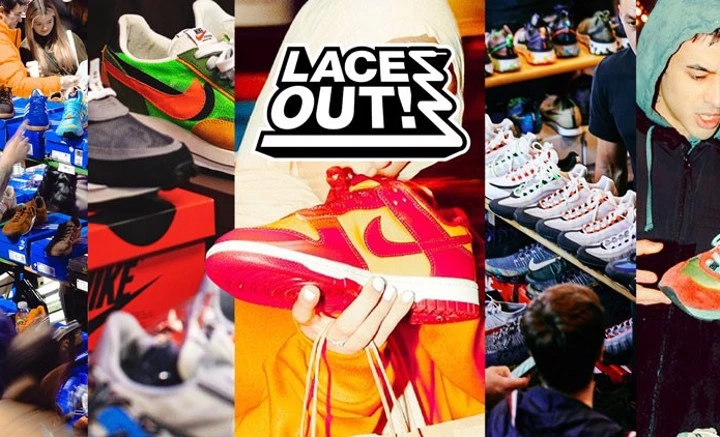 The hugely popular trainer festival, Laces Out!, brings sneaker lovers alike from across the world, young and old to browse and take their pick amongst the thousands of rare, vintage, hype and dead stock trainers, fashion pieces and collectables.
The North West's largest celebration of sneakers, fashion and lifestyle is coming to Liverpool's Exhibition Centre on Saturday 17 June 2023.
The massive market place is accompanied by DJ's, global brands, panel guests and the usual food and drink offering you would expect from a festival. For 2023, Laces Out! will see Exhibition Centre Liverpool packed with sneaker lovers selling and buying their way through the endless amounts of tables lined with rarest trainers you can find.
Laces Out! Ticket Info
£10 – General – Standard admission ticket. Doors open at 1pm.
£15 – Q-Jump – Get early access before the general admission queue. Q-Jump entry open at 12.45pm, giving you 15 minutes of early access time before general admission opens.
£22 – Ultra – VIP admission ticket Early entrance at 12.30pm. Giving you 30 minutes of early access time before general admission opens. Ultra ticket holders receive a free Laces Out! Tote Bag inc. Pin badge, sticker pack and more.
Please note: all entry times are a guide only and are subject to change.
Laces Out!
Saturday 17 June 2023
Exhibition Centre Liverpool
Buy tickets for Laces Out! here.
Keep up-to-date with Laces Out! on their social channels: Instagram and Facebook