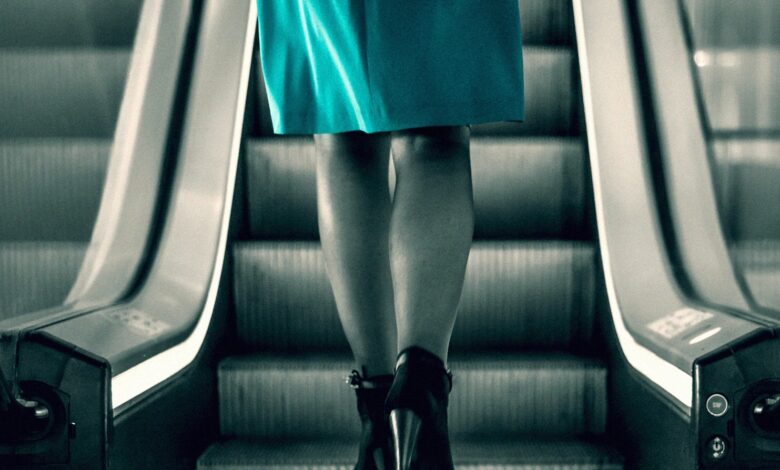 Northwest based indie-rock band KEEF have been driving their sound into the world over the past year with a consistent stream of single releases. Their music, layered somewhere between psychedelic and alternative rock hints towards their working-class upbringing with lyrics touching on isolation from the real world, relationships and the commonly shared discontentment found in day-to-day life. 
New single She's Like An Escalator follows the same trajectory, opening with a consistent and frantic rhythm section before a nostalgia tinted guitar riff and vocals emerge. Characteristically 'indie-punk', the vocals are delivered with a swift intensity, almost spoken, before finding relief in the chorus, energized with strong harmonies and catchy taglines.  
Like their previous singles, the track is inspired by the distractions and uncertainties of everyday life. In this case, She's Like An Escalator explores the ups and downs of a modern-day relationship as a result of external forces. 
The resulting yearning of the vocals in KEEF's tracks met with energetic choruses echoes the likes of The Cure and The Clash, but the subtle hints of alternative rock, embellished in the colourful production of She's Like An Escalator could also be reminiscent to Joy Division and The Stone Roses.
In a similar sense, the tracks title and lyrics follow the recurring, traditional indie/punk pattern of songs of its genre, for example 'She's A Waterfall' and 'She's a Rainbow'. Breaking down the insecurities and complexities that come with attraction and relationships underneath breezy, feel-good melodies.
She's Like An Escalator is out now and available on Ditto Music. 
Naomi Campbell