This week Liverpool Noise joined the team at Jimmy's Liverpool and their amazing new venture into the world of good food. Its Liverpool venue has been making waves since their opening in August 2019 with their wonderful gig listings and prime location opposite the St. Luke's (The Bombed Out Church) and it's brand new addition of a 1st floor restaurant is indeed everything you'd hope for.

Surrounded by their signature neon walls and lava lamps on the ground floor, we were then taken to the restaurant upstairs and pleasantly surprised by the chic and welcoming décor, where the panoramic views over the beautiful St. Luke's/Bold Street junction added to the experience wonderfully. This menu is only weeks old, with the Manchester venue following suite in the near future, the choices are nicely spread out with a selection of vegetarian and vegan options alongside a taco selection and a speciality grill for meat and fish, courtesy of their Big Green Egg grill.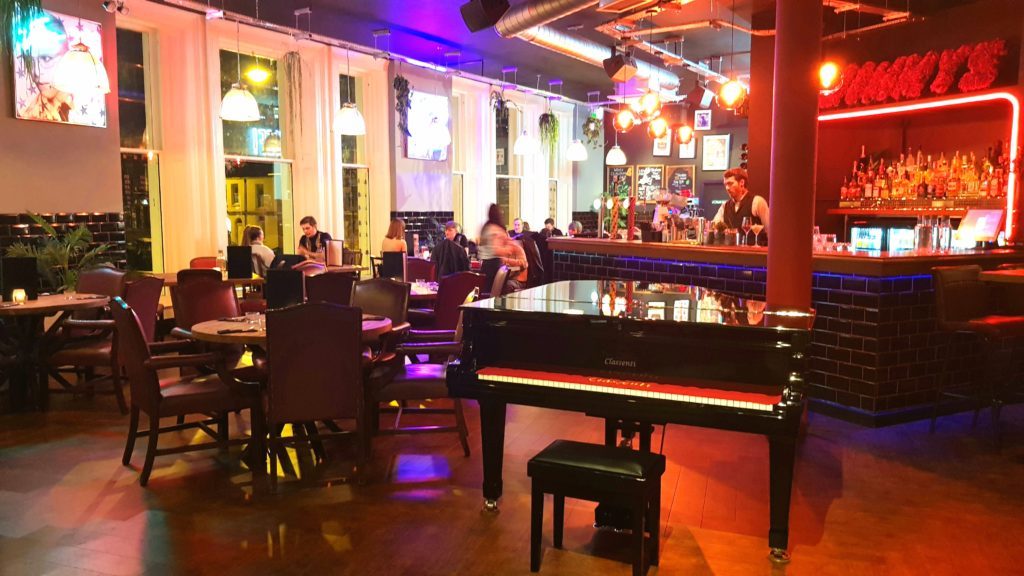 Hugged by the Liverpool vista, our next step was to decide what to order. Thankfully, the choice fell to our host, Carrie, who recommended the Aubergine Burger and the Chimichurri-style Seabass, and for good measure a Shiitaki Mushroom Taco. The menu had been curated by head chef Jamie Pickles, formerly of Chatsworth House, and aimed its sights on home comfort food with an emphasis on good quality, well-produced dishes. From the small details such as the chunky knives and forks, thick napkins (we know, it's sad, but you definitely notice these things!) and beautiful plates and tableware, it gives you the sense of being in good hands.

As you'd imagine, their drinks menu boasts a host of cocktails and local beers from Liverpool and Manchester, even the soft drinks section, which is often overlooked, had some great Pago juice options. With their venue already being a huge supporter of local grassroots and live music, the restaurant has followed in the basement's footsteps and hosts a live pianist every Friday and Saturday, finished off with a live saxophonist on Sundays. Jimmy's restaurant are keen to stake their claim in having the best Sunday Roast in Liverpool, which will be making an appearance very soon, and the live music would definitely give them an edge.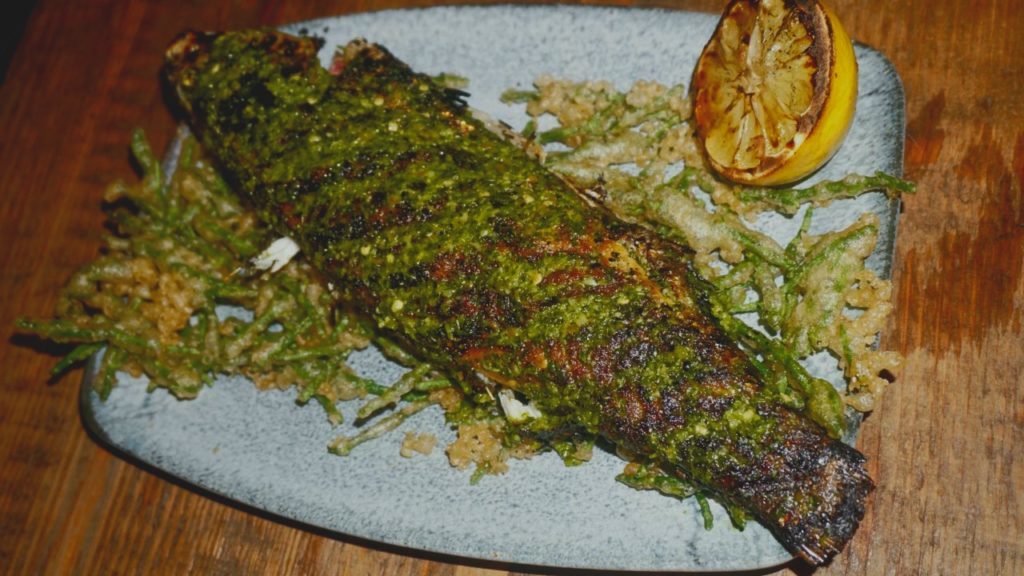 Known already for it's 'Good Beer, Good Music, Good Times', we can safely say that 'Good Food' can be added to the slogan (it already is, they were very confident). Their food is currently on a 50% discount until 2020, so there is certainly time to go and see for yourself. A wonderful experience at affordable prices, this is a good move for Jimmy's and we hope to see them build on strength to strength!

To find out more about Jimmy's Liverpool and to book a table visit https://www.facebook.com/JimmysLPL/
Michael Fell