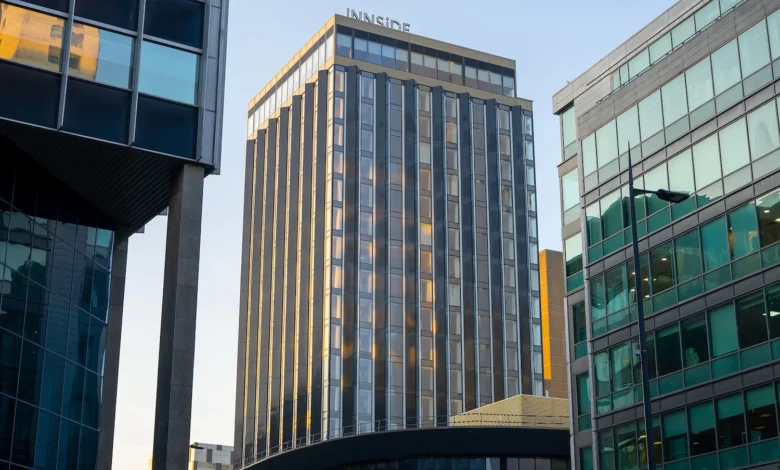 INNSiDE Liverpool, part of Meliá Hotels International, is excited to present Live For The Arts – a globally-touring event that celebrates a union of different destinations and cultures.
With its origins in Mallorca, and past editions taking place in New York and Leipzig, Live For The Arts looks to connect culture between Mallorca and other cities around the world.
On Saturday 17 June, the free-to-attend event will fuse art, literature, music and gastronomy to explore the connection between Mallorca and Liverpool, with The Beatles providing the inspiration and guiding thread for the one-day event.
Live For The Arts will feature a range of diverse activities across the INNSiDE Liverpool hotel, including screenings, captivating conversations, poetry recitals, live music performances and live art installations. The activities will take place across multiple areas within the hotel, from INNSiDE's event spaces and bedroom suites to the beautiful open-air oasis, The Secret Garden.
A traditional gastronomic experience exploring the flavours of Mallorcan cuisine will kick off the afternoon, with a live demonstration of an old-fashioned and completely handmade preparation of one of most traditional dishes in Balearic gastronomy "Cocarroi", by chef Pau Barceló and narrated by Pep Mulet, accompanied by live music by Aina Zanoguera.
The musical programming will see LIPA musicians join Spanish artist Luis Albert Segura in concert, performing some of their original songs as well as The Beatles covers, providing an exciting combination of cultures and sounds. Accompanied by pianist Gori Matas, Aina Zanoguera, one of Mallorca's most unique voices, will sing traditional songs from the Mediterranean island, giving them a contemporary twist.
Live For The Arts will also pay tribute to Robert Graves – a great British writer who was captivated by Mallorca, where he spent his final years. Guests can expect a poetic recital by actress Clara Ingold while Pau Aguiló paints live in one of the hotel rooms.
Liverpool illustrator, Jess Hanko, currently serving as the artist-in-residence at the INNSiDE Liverpool hotel, will create live interventions with portraits of the event participants. Meanwhile, renowned Liverpool-based urban artist Paul Curtis will create a live urban art mural throughout the entire event.
There will also be a documentary screening on Kyoko: on April 23, 1971, Mallorca witnessed an extraordinary event: the arrest of John Lennon and Yoko Ono. The reason behind the arrest was the alleged kidnapping of a young Japanese girl named Kyoko. After the screening, guests will listen to a fascinating conversation about contemporary myths and The Beatles with film director Marcos Cabotá and historian Tomeu Canyelles.
Live For The Arts is open to the public free of charge. Places are limited to attend, to register for the event please visit Live For The Arts.
Live For The Arts Schdeule of Events
3pm: Welcome
3.15pm: Welcome cocktail + gastronomic workshop by La Pajarita
3.45pm: Screening of 'Kioko' short film by Marcos Cabotá (20mins)
4.05pm: Panel discussion: 'John Lennon and Mallorca: The Influence of a myth' with Marcos Cabotá & Tomeu Canyelles – moderated by Joan Mas (40mins)
5.30pm: L.A. & LIPA Musicians LIVE MUSIC (45mins)
7pm: Aina Zanoguera & Gori Matas LIVE MUSIC (45mins)
Happenings throughout the event:
Custom portraits by Jess Hanko
Live painting by Paul Curtis
Poetry Reading Robert Graves by Clara Ingold & Live painting by Pau Aguiló (30mins)
A Bite of Mallorca: Gastronomic experience by La Pajarita
For more information visit the Live For The Arts website.