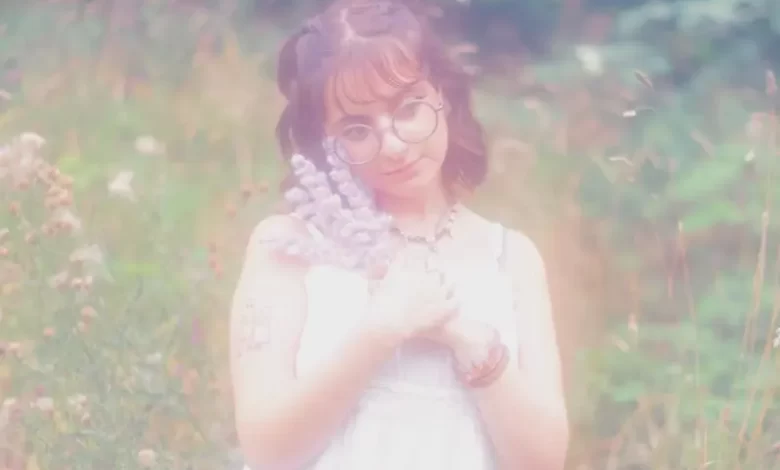 We recently caught up with Liverpool-based artist Zara Smile to talk all things musical influences, their song writing and creative process, as well as their brand new EP, Smile.
Liverpool Noise: Hey Zara! For our readers who may not have heard of you, tell us a bit about yourself and your music.
Zara: Hi! I am Zara Smile, a folk pop artist based in Liverpool. I write music about all sorts, but especially about my identity as a mixed race queer person, and how I see the world!
Liverpool Noise: How did you first get into writing your own original music?
Zara: I have been writing basically since I could speak! There's a video of me at around 7 running into my front room and exclaiming 'I wrote a song!' then proceeding to sing a bunch of 'woah' and 'yeah's (a bit like the pop music back then to be fair!) I take that as my first song, although I can probably account for many more before that! I have just always been writing songs I guess!
Liverpool Noise: So, you just recently put out your debut EP, Smile – congrats on the release! What was the process like of recording and producing it?
Zara: Thank you so much! The process of recording and producing the EP took about a year, and actually 2 songs were swapped out in that time ! I produced the whole thing myself, with the help of my friend Nicole Dale, who played drum and bass on all the tracks (and got the vibe perfectly every time!), and the help of an engineer for my vocals and guitars. Twisted Truths and Misplaced were added later, as I wrote them in the process of recording and knew they had to sit on the EP! But some of the songs are as old as 5 years!
Liverpool Noise: Talk me through what your song writing process usually looks like – lyrics or melody first? Do you prefer writing alone or collaborating with others?
Zara: Typically my songwriting process doesn't actually happen consciously! I usually don't even mean to write songs but it will all just kinda come out of me at once lyrically, then I'll put it to a melody and structure chords around that! I have written songs in some of the weirdest places, the most strange being during a lecture definitely! But I will sort of hear the song in my head as I'm writing it, and I just know when it feels right! Before very recently, I hadn't actually written with people before, but me and my friend Salwa Bea are writing an EP together and it has been so much fun! I love bouncing ideas off of somebody!
Liverpool Noise: Who are some of your favourite artists and musical influences?
Zara: My favourite artists ooo I could go on! At the moment I am LOVING Big Thief and their music, along with Adrienne Lenker's solo stuff, I think her voice is just so beautiful, and thats definitely being reflected in the music I'm writing at the moment. My main influence I'd say has to be dodie, as I spent so much of my younger years listening to her music that its had such an affect on the way I write now.
Liverpool Noise: So, you were originally from South London but are now based in Liverpool. How do you find the Liverpool music scene in comparison?
Zara: The Liverpool music scene is amazing! I love how supportive the scene is, and how much everyone helps each other out. Also I love how everyone sort of knows each other, and its never too far to get to someone who you look up to! It's really inspiring and such a lovely community.
Liverpool Noise: What can we expect from your future music releases?
Zara: Lots and LOTS more music! I am writing and recording at an alarming rate at the moment, and I'm so excited to release it all to the world! My style is definitely becoming more folky, and I am writing a lot more about personal experiences, both with my mental health and specific people 🙂
Liverpool Noise: What's in store for you next? Any gigs lined up?
Zara: I have just had my very first headline at EBGBs, which was the most amazing night ever! I am honestly still buzzing from it, I have never felt so much love from a crowd before. I have one more full band gig, on Friday 26 May at the Jacaranda, then we are taking a little break to focus on recording and producing more music, before coming back in September with new music, new releases and more gigs!
Smile, the EP is out now on all major streaming platforms. Follow Zara on Instagram and Twitter for updates.
Jude Bankier