Harry Potter Quiz Nights Go Down As A Huge Success. Plus Upcoming Valentines Night, Big Lebowski Film Night & More Coming Up. 
As a self-proclaimed Harry Potter fanatic, I have always loved the idea of a quiz night devoted to the Boy Who Lived. There have been a few attempts at such an event within Liverpool but none have really taken off. Therefore, when I saw that HUS was throwing their very own magical quiz- I booked immediately. Surprisingly, the event was fantastic value for money with team tickets costing only £10 for a group of up to six people- not bad for a night out.
Originally intended as a single event, HUS decided to do three separate, consecutive quiz nights due to popular demand. I attended the third and final night. Upon arrival you are greeted by the witch and wizard in charge and taken to your table. They did a really fantastic job of decorating the venue. There were house colours in every corner of the room, cardboard cut-outs and even candles hanging from the ceiling! Each table had a menu detailing the Harry Potter themed drinks that were on offer- everything from Pumpkin Juice and Butterbeer to Fire Whiskey. The drinks themselves really did taste how you would imagine them to. You could be forgiven for thinking you had stumbled in to the Leaky Cauldron.
The event drew in quite a crowd, which is both a testament to HUS, as well as the amount of Potterheads that are in Liverpool. The quiz master was dressed in appropriate robes and had a plethora of wise-cracks to go along with questions- only some of them were cheesy. After we had all scribbled down our answers, we were told to swap papers with the table next to us for marking- it was all very primary school, which only added to the nostalgia-fest. The winning team got a £100 drinks voucher for the bar. Alas it wasn't my team that won but we did get very close. We also got the loudest cheer for our team name "Neville Gonna Give You Up, Neville Gonna Let You Down," however we failed to win the prize for best name because a team the night before had used the very same one and won. Obviously dark magic at work.
Overall, we all felt like the event was a triumph. The organisers had clearly put a lot of effort into the quiz night and it payed off. It was a fantastic change for those of us who may be becoming a bit wary with the usual clubbing scene and wanting something a bit different.
It seems like HUS is really making a name for itself as a unique and interesting venue with a wide range of events lined up for the future.
14th of February – Valentines Hygge-in
If you haven't already planned your valentine's night, HUS may have the perfect solution- a multi-course meal for two. You and your loved one will receive breadsticks with dip, four mains, two sides and a dessert board to share. There are many different dishes to choose from with tastes to suit everybody. More information available here. 
18th of February – Mardi Gras Masquerade Ball and Kitchen Takeover
In an attempt to banish the February blues, HUS are throwing their very own Mardi Gras Masquerade Ball. Attendees can expect a lively atmosphere with lots of music, dancing and drumming. The kitchen is being taken over by Bayou, offering an assortment of Cajun and Creole street food. Event-goers can expect free unlimited street food as it's all included in the ticket price.
So, grab your dancing shoes, your mask and embrace the New Orleans atmosphere! Find out more here.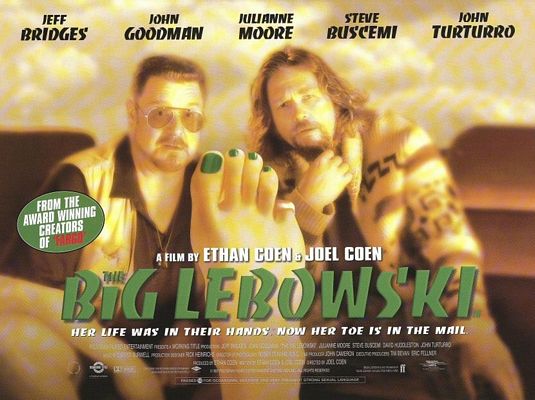 6th of March – Big Lebowski Film and Food Night
Fans of the Big Lebowski will be pleased to know that HUS are throwing a film and food night in early March, to mark the anniversary of the film. This event is based in the bunker or kolbox downstairs. Ticket holders can expect a White Russian on arrival, as well as an In and Out burger (veggie options available) and fries to enjoy before you sit back, relax and enjoy the movie. Get your tickets here. 
11th of March – Frida Flower Crown Workshop
Collaborating with florists Agnes and Bee, HUS are conducting a flower crown workshop inspired by Frida Kahlo. The event promises to be filled with prosecco and sass- who can argue with that? Get all the info here. 
Jamie Lewis