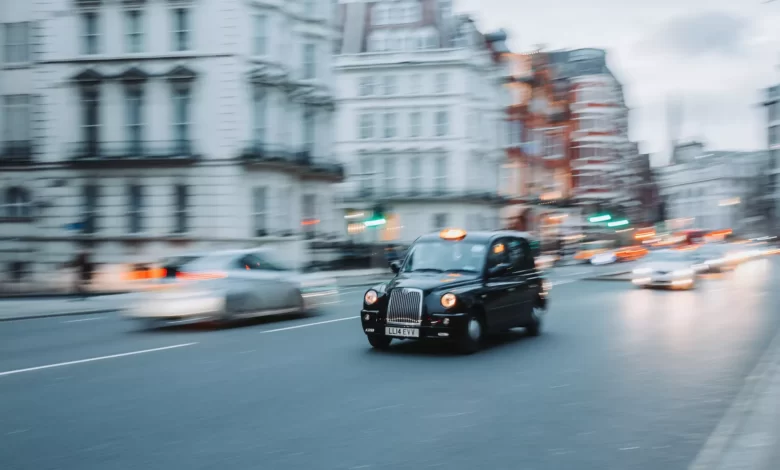 Other
Working In The Transportation Industry: How To Become A Taxi Driver
The transportation industry does continue to thrive in a number of facets because it is a necessity as opposed to a luxury; it fulfils a need. Taxi drivers, specifically, provide an important service for the local community. However, in addition to that, the job itself has a number of benefits – it is amazingly flexible and profitable because the demand holds steady. While there is a lot to recommend for the role, there are logistics to consider. Let's take a look.
Driving a Taxi
Taxi drivers can either work for a fixed fare or variable fares based on the distance travelled, the time it is going to take and even the time of day. They could be self-employed or work for a firm, and more often than not, they need to be registered and licensed by the appropriate authority. The job itself is pretty straightforward. It simply entails taking a customer from A to B. The journeys could be spontaneous or prebooked. A lot of people also think that you need to work from your own vehicle, but this is not always the case. If you work for a firm, they might have a fleet of cars you are expected to use. If this is the case, then your own vehicle is going to experience less wear and tear, and the taxi itself is more likely to be fit for purpose.
Why Drive a Taxi?
Choosing this career path does have a few benefits. It can be incredibly satisfying; you work in relative isolation, driving people around who may or may not talk to you much, so being happy and content in your own company is key. You obviously also need to enjoy driving for hours on end too. The job itself is accessible and flexible in a way that most other careers aren't. You can essentially choose your own hours; obviously, there are a few times of the day when you are less or more likely to get fares, but it is entirely up to you.
There are those that take on driving a taxi as a second job, only choosing to do a few hours here and there. You get to learn more about the local area, perhaps seeing things that you otherwise wouldn't know are there and learning the best routes and shortcuts. The work is also consistent and tends to pay well enough. The actual earnings of a taxi driver can indeed vary depending on several factors. The best estimate tends to be around 27.5K. The actual figure does depend on where you are working, your level of experience, the vehicle and when you operate your taxi.
As mentioned above, the work is flexible, and most taxi drivers will work shifts that are contingent on the likelihood of the demand; typically, this would mean weekends, evenings and public holidays, which isn't necessarily everyone's cup of tea. The demand also tends to increase in more urban areas and bigger cities; this means that working as a taxi driver in rural areas might be less financially rewarding because the demand is less, although you are likely to have cornered the market, which could help.
Becoming a Taxi Driver
Becoming a taxi driver is actually pretty accessible; there are not many obstacles in the way. Most drivers begin by working for a firm to get to grips with the industry and the trade before they strike out on their own later on in their careers. Obviously, you will need a full UK driving licence that allows you to legally operate a vehicle in this country. If you are going to operate in big cities, then it would be advantageous to have a couple of years of driving experience. Some firms also refuse to employ drivers under the age of twenty-one because statistics show that that age group is the most reckless behind the wheel.
There are also a few taxi schools, so to speak. You can take a course that helps to prepare you for the job and provides you with qualifications specifically geared towards driving a taxi. Other than that, there are a number of other driving courses which you might want to consider to up your confidence and experience. Also, having taken these courses can help to lower your insurance premiums and save you money in the long run; it can also make you more desirable and help your CV to stand out when applying for work within local taxi firms.
Depending on where you live, you could also need to obtain a taxi driver's licence. These are provided by the local authority or another regulatory body, and they just simply verify that any passengers can and should feel perfectly safe in your cab. They often include things like a DBS check, an acknowledgement of your driving skill, a knowledge of the local area, and even ensuring that you can speak English to a good level.
You may also need a vehicle; you might be fortunate enough to work for a firm with a fleet, in which case they provide you with the vehicle. Otherwise, you will need to provide your own, and obviously, not every vehicle is going to be suited to be used as a taxi. Luckily, businesses like Cab Direct exist, and they have a range of vehicles, both new and used, so make an enquiry today. If you are providing or using your own vehicle, then you will need to ensure that it is insured, and this means getting the right form of insurance to cover you as a taxi driver.
Would I be a Good Taxi Driver?
If you find yourself enticed by the benefits of being a taxi driver, but you are wondering whether or not it is for you, then you should look inward; there are a few traits and skills that a taxi driver needs to have. Firstly, while driving a taxi is mostly a pretty low-stress job, there are sometimes added pressures that you need to be able to handle. Some passengers are going to be on a time crunch, needing to reach their destination by a certain time, and there might be diversions or congested roads which can stand in the way of this. This could then upset the passenger as well as make you late for other prebooked fares.
Obviously, you also need to be a pretty good driver, but more than this, you also need to be a confident driver. After all, it isn't just your safety anymore but the safety of your passengers as well. This goes hand-in-hand with your navigational skills. Most drivers do use sat-navs or google maps to navigate, but having a good working knowledge of the area can help should these fail or you find yourself following diversions. Communication is also important; not every passenger is going to be chatty or even really want to talk at all, but you still need to be able to communicate with them and potentially dispatch or the hub too.
The Bottom Line
The transportation industry continues to thrive and provide jobs for millions of people in this country. Truthfully, becoming a taxi driver perhaps isn't everyone's ultimate aspiration or career dream, but it is a steady job that pays decently and even offers the opportunity to progress. You could start off now as a taxi driver working for another firm or even working for yourself via apps like Uber, but your ultimate goal could be owning your own firm – and this is actually more attainable than starting your own business in a lot of other industries is.