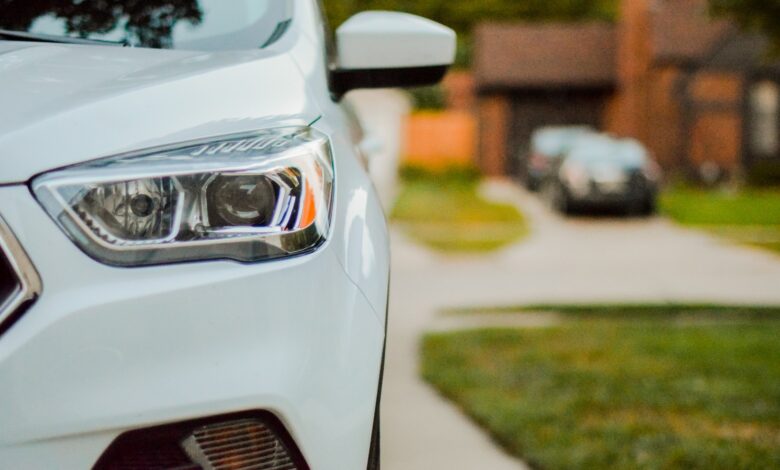 Liverpool News
How Liverpool Drivers Can Cut Car Insurance Costs: Our Top Tips
Car insurance. Aside from your vehicle, it's the one legal thing you need to have in place before you can hit the open road. Whether you've got an old banger or a flashy sports car, no one wants to pay an arm and a leg on their car insurance. There are all kinds of factors that can impact how much you pay, such as your age, how long you've been driving, and annual mileage.
If you're a Liverpool driver, luck is on your side. There are many tactics you can try out that can shave some cash off your car insurance policy. Don't believe us? Here are some of our expert tips that are sure to put a smile on your face.
Pick the Right Car
Car insurance companies sort different models and makes of cars into many insurance groups. As you would expect, the less powerful, cheaper cars are in the lower groups, whereas the more expensive ones with large engines can be found in the higher ones. You can save cash on your car insurance by picking a vehicle that's in a lower insurance group. Rather than setting your sights on a brand-new model, it may be wise to pick something older. Doing so could save you hundreds which can be spent on other things, like making home improvements or setting aside cash for a rainy day. As a long term investment which could also bring you savings, it may even be worth considering an electric vehicle for the long run. Your car insurance may initially be higher but as these vehicles become more available these prices will reduce whilst you still have the benefit of reduced running costs.
Choose Annual Cover
You may believe spreading the cost of your car insurance over the year may feel cheaper as opposed to paying it all in one go. However, doing this will cost more in the long run. Most car insurance businesses charge interest when customers choose to pay their insurance on a monthly basis. This means you need to check before signing anything off! If your insurer's policy states they charge interest, but you'd like to spread the cost of your cover without paying a dime, you may want to look into using a 0% purchase credit card to foot the bill.
Avoid Unnecessary Extras
Whatever car insurance policy you take out, they all come with a range of additional features. These may include windscreen cover, legal expenses cover, or the use of a courtesy car. While some of these can come in handy and add protection, expect to pay out more in your car insurance. If you're serious about cutting costs, you need to think carefully about whether you actually need these extras or not.
Look Into Adding Extra Drivers
Normally, you can add up to three named drivers to your car insurance policy. How this will impact your premium depends on the type of drivers concerned. Unsurprisingly, adding an experienced driver to your policy will reduce your premiums. However, adding a less experienced driver or someone younger will have the opposite effect. Whatever you decide on, you need to be open and upfront about who the main driver is. Not doing so could see your cover becoming invalid.
Shop Around
When your car insurance is up for renewal, it's time to take action. Make sure to shop around to find the best car insurance policy for your needs. This is where Quotezone.co.uk comes into play. They compare a wide range of car insurance providers and policies, meaning most of the hard work is already done for you. Take a look at their expert advice and tips which can be a big help in choosing a suitable car insurance policy, and of course, one that's cheaper!
Avoid Modifications
Some people enjoy making modifications to their car to match their personality and style. However, adding alloy wheels or upgrading the engine performance can actually do more harm than good. This is because thieves will be more drawn to your car. What's more, should you get in a car accident, modifications can be more expensive to fix. When it comes to cheap car insurance, it's wise to avoid modifications.
Drive Fewer Miles
Whether you like going on a road trip or you're always running errands, it can be easy to lose track of how many miles you do in your car. However, the more you do, the more you'll have to pay in your car insurance policy. If you're able to, cutting back and driving fewer miles could see you save some cash. This is a helpful tip for two-car families, especially when one car is likely to do more miles annually than the other. Just make sure you notify your insurer if you exceed the agreed mileage.
When you factor in the cost of living crisis and how much we're all going to have to pay extra in energy, you'll want to do everything possible to cut expenses elsewhere. To get cheaper car insurance, there are numerous strategies and tips you can take on board that can make a substantial difference and help free up some cash that can be put into other things.