Hope Street Restaurants and Bars Guide: The Best Places To Eat And Drink Around Hope Street, The Georgian Quarter and Hardman Street
Hope Street is one of the city's most vibrant areas. At one end of the street you'll find the Liverpool Anglican Cathedral, the biggest cathedral in the UK and at the other end you'll see the architectural delight of Paddy's Wigwam, otherwise known as the Metropolitan Cathedral.
In between these two amazing buildings there's restaurants and bars aplenty as well as the famous Philharmoic Hall and the Everyman Theatre. So if you're looking for somewhere for a pre-theatre bite to eat or a few drinks before a show at the Phil then you'll find just what you're looking for here.
60 Hope Street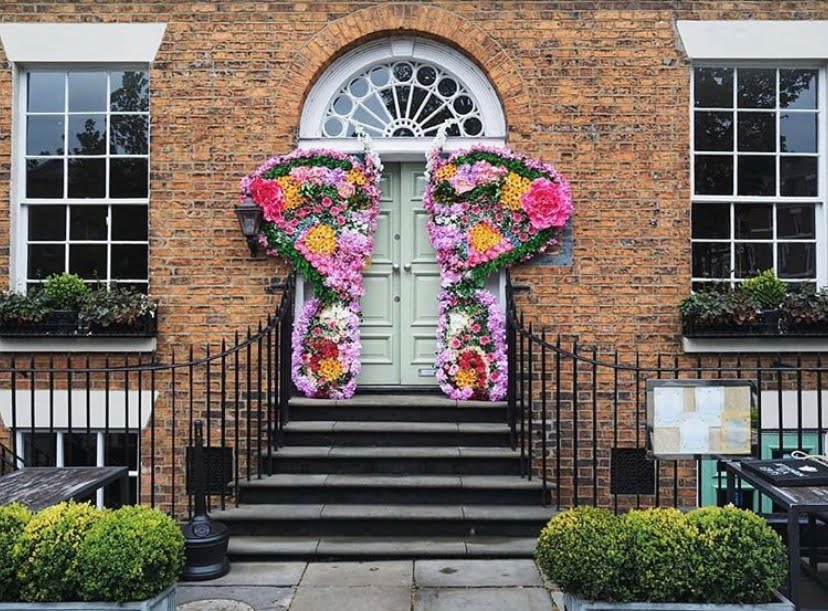 If you're after something a little bit special then 60 Hope Street is an elegant, contemporary restaurant serving a carefully sourced British menu. With a wide range of dining options available including an A La Carte menu, House menu, Plant-based menu, Early Bird menu, Afternoon Tea, plus a great selection of wines and cocktails, 60 Hope Street will add that special touch to your night.
For more information visit https://www.60hopestreet.com/
The Quarter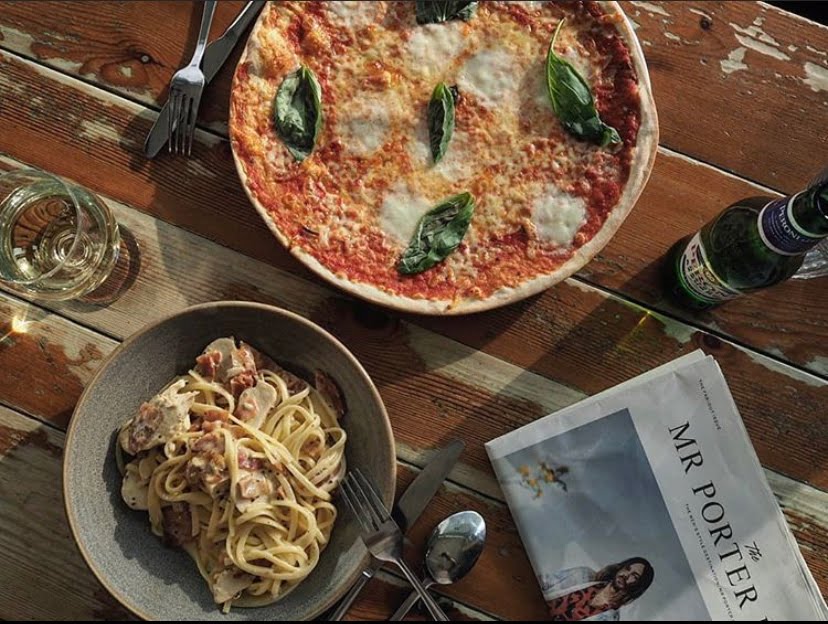 The Quarter is located just off Hope Street, on Faulkner Street, in the heart of the Georgian Quarter. This Italian inspired restaurant is one of our favourites, with it's laid back but bustling atmosphere. We'd recommend booking as it's always busy. Pizza and pasta dishes are it's focal point as you'd expect from any good Italian, but there's plenty on the menu to keep everyone happy. The Quarter is a perfect dining spot to catch up with friends over delicious food.
For more information visit http://www.thequarteruk.com/
Papillon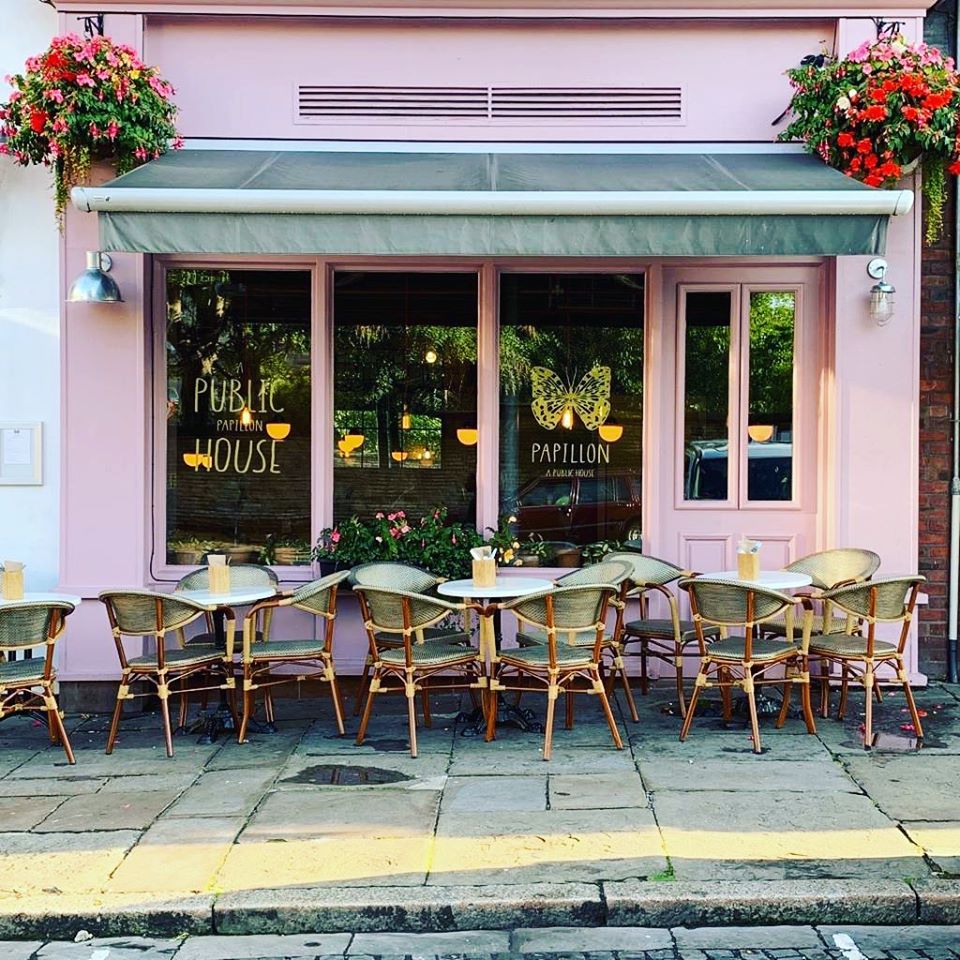 Gastro Pub Papillon is a warm and stylish restaurant and bar where you can enjoy breakfast, brunch, lunch and dinner. Popular dishes include the venison scotch egg, gin cured salmon with pickled cucumber and chilli beef brisket cornbread pie. Papillon does gasto-pub food very well and with plenty of cask ales, wines and spirits available plus their regular jazz nights, it's a Hope Street hotspot.
To find out more visit https://www.papillonhopestreet.com/
The London Carriage Works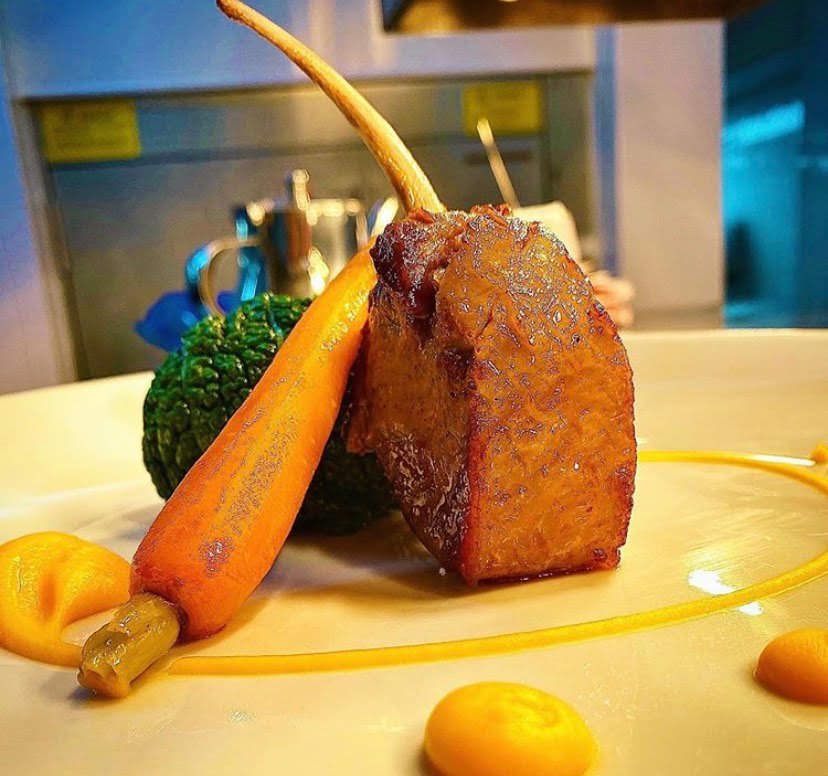 The London Carriage Works, along with 60 Hope Street, is one of the best restaurants in Liverpool. The award-winning restaurant fuses contemparary international dishes while sourcing local produce for its mouth watering menu. There's also a bar menu available if you're looking for a casual bite to eat.
To view the menus visit https://www.hopestreethotel.co.uk/restaurant 
Silk Road
Following the success of their Beetham Plaza restuarant, Silk Road opened their Hope Street venue in 2019 serving tapas dishes taking inspiration from across the globe. There's Spanish chorizo, Persian lamb, Turkish meatballs, Chinese pork, Pad Thai noodles and so much more. Silk Road is a tapas restaurant with a twist with so many cuisines it's rich in diversity and quality.
To find out more visit https://www.silkrd.co.uk/our-restaurants/silk-rd-liverpool-hope-st-restaurant/
The Refinery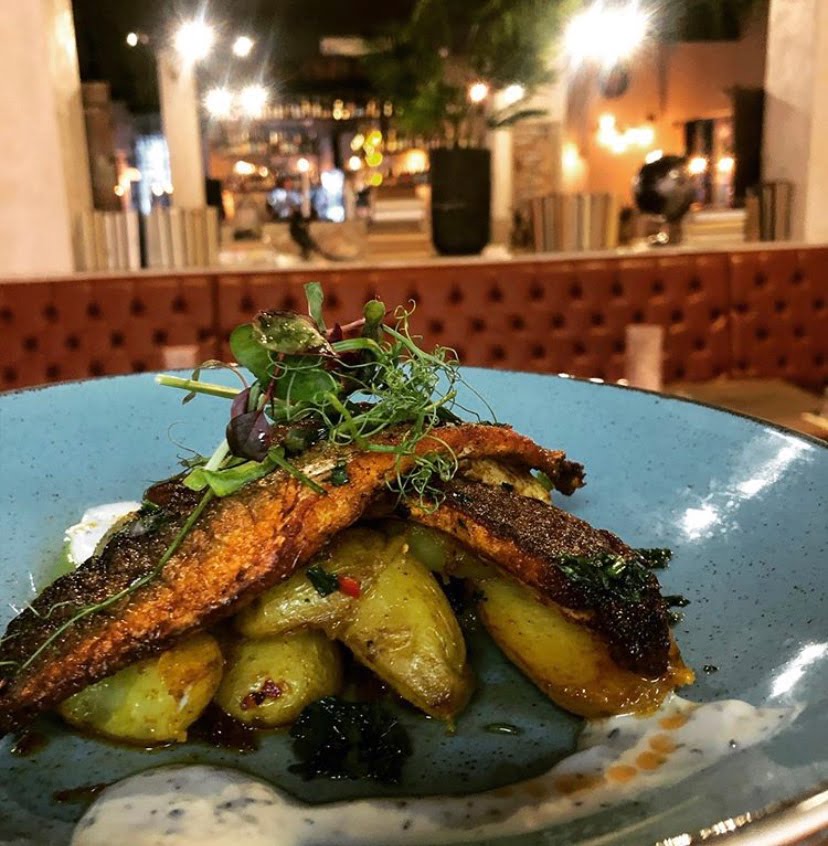 Located on the corner of Hope Street and Myrtle Street, The Refinery offers causual British dining in contemporary and airy setting. With a great range of options available on their food menu plus an extensive drinks menu there's a real buzz around the place which makes it a great spot for pre-theatre dining or drinks.
Visit http://www.therefinery-liverpool.co.uk/ to find out more.
Grilla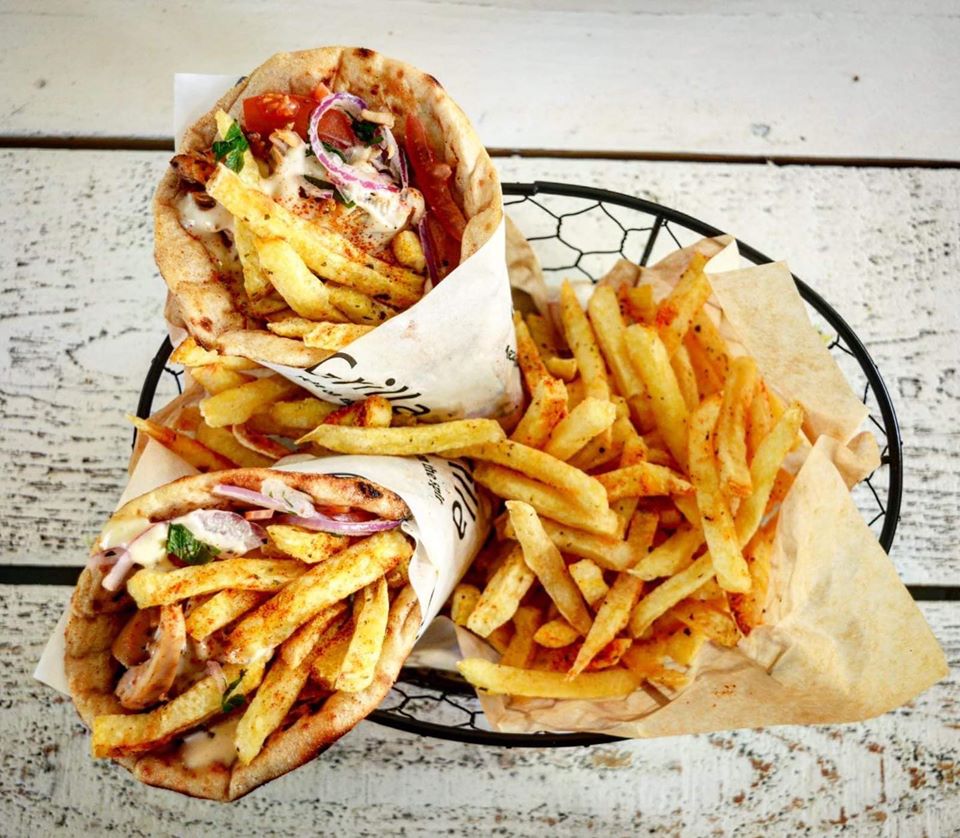 When it comes to Hope Street restaurants and bars, it's well worth walking an extra few hundred yards to Hardman Street. Grilla is a greek inspired restaurant specialising in meats cooked on a spit. They are famous for their Gyros. Chicken, lamb, pork and halloumi gyros are the most popular ites on the menu but there's plenty more to choose from with veggie and vegan options available.
To view the menu and book a table visit https://www.grillarestaurant.co.uk/
The Florist
The Florist, on Hardman Street, is one of the city's most beautiful venues and no doubt a quick search on Instagram will reveal all. With breathtaking floral installations throughout the impressive building, the Old Blind School, you'll feel like you're dining in a fairytale. The Florist needs to be seen to be believed.
For a glimpse at the stunnig interiors visit https://theflorist.uk.com/locations/liverpool
Buyers Club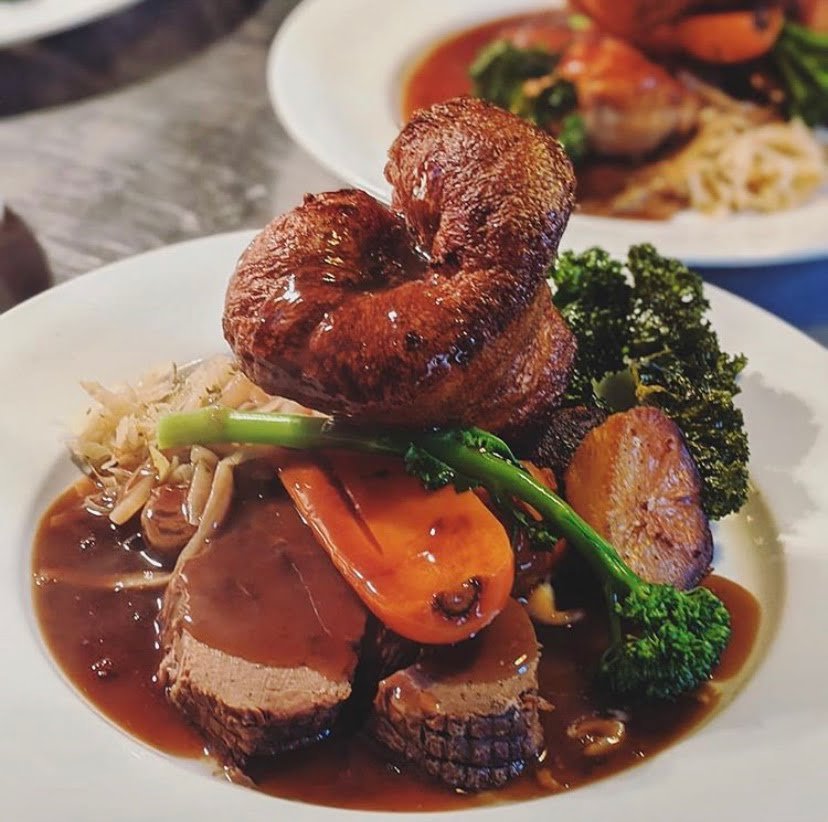 Another of our favourite Hardman Street hangouts is Buyers Club. It attracts a cool crowd and flits effortlessly between wine bar, cocktail parlour and restaurant. The beer garden is a stunning space during the warmer months and the roast dinners are jaw droppingly amazing too.
For more information visit http://buyers-club.co.uk/
Frederik's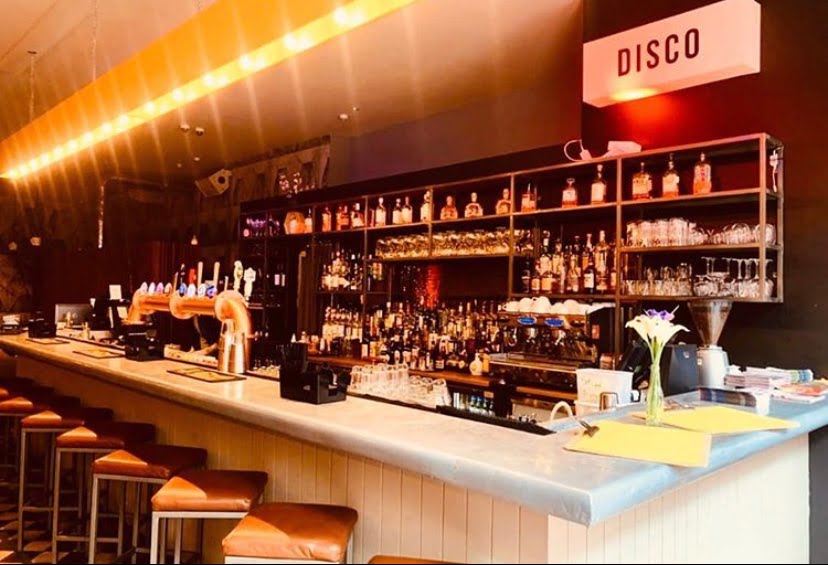 Frederik's is an effortlessly cool Brooklyn-inspired bar offering a wide range of craft beers, gin and prosecco serves and also enjoys an unmatched reputation for some of the best cocktails in town, many of them award-winning. Serving great pizzas and Sunday Roasts they keep it simple and get it right. Look out for their Hope Street Jazz nights which are always popular. Out of all Hope Street restaurants and bars, Frederik's will always draw us back in time and time again.
To Find out more visit http://frederikshopestreet.com/
Death Row Diner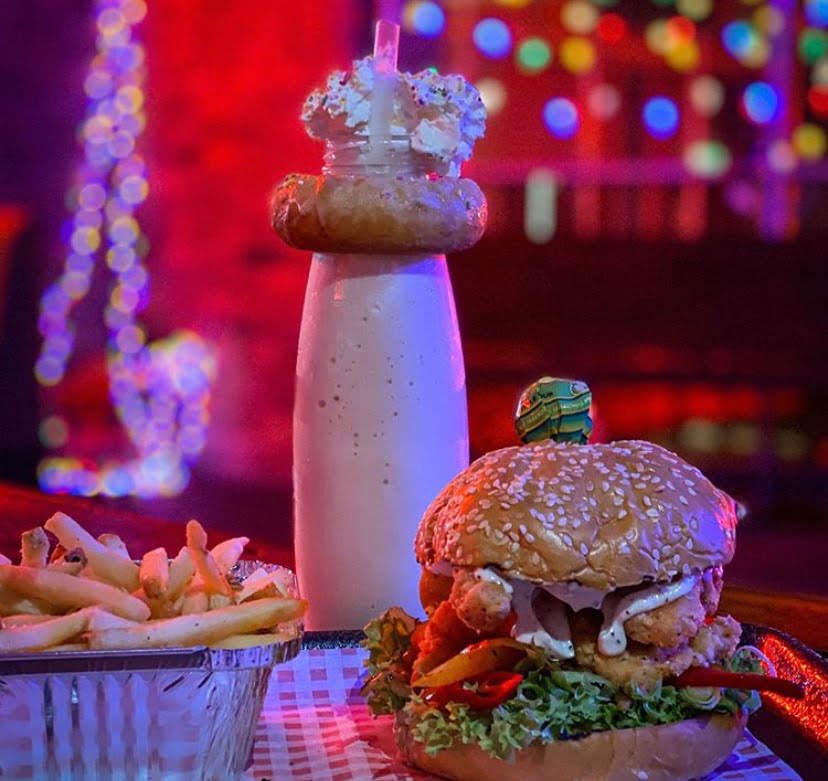 Death Row Diner is a dive bar and diner with famous food including its Lasange Bites (deep fried mini lasange's). It's all you would want from a diner with stacked burgers, fried chicken, wings, nachos and more.
To drool over the menu visit https://deathrowdiveanddiner.com/
Free State Kitchen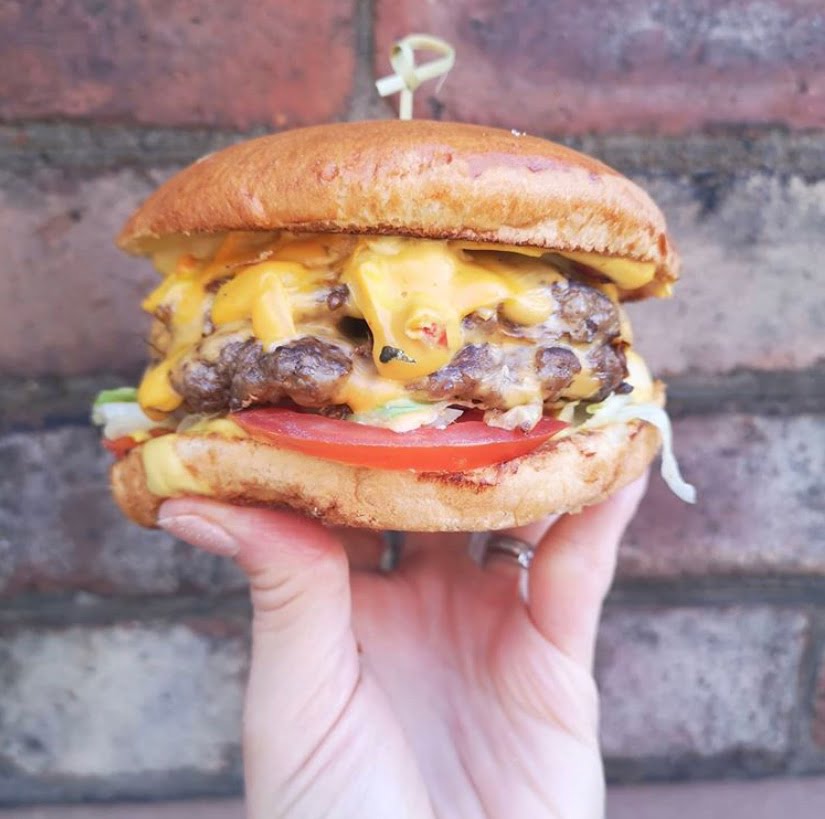 Free State Kitchen provide their own twist on American classics with locally sourced, quality produce at the heart of what they do. You'll find burgers, hot dogs Mac 'N' Cheese and chilli cheese freies as well as the NYC deli sandwich and fried clams on the menu. There's veggie and vegan options available too.
View the menu at http://freestatekitchen.co.uk/
Jenever Gin Bar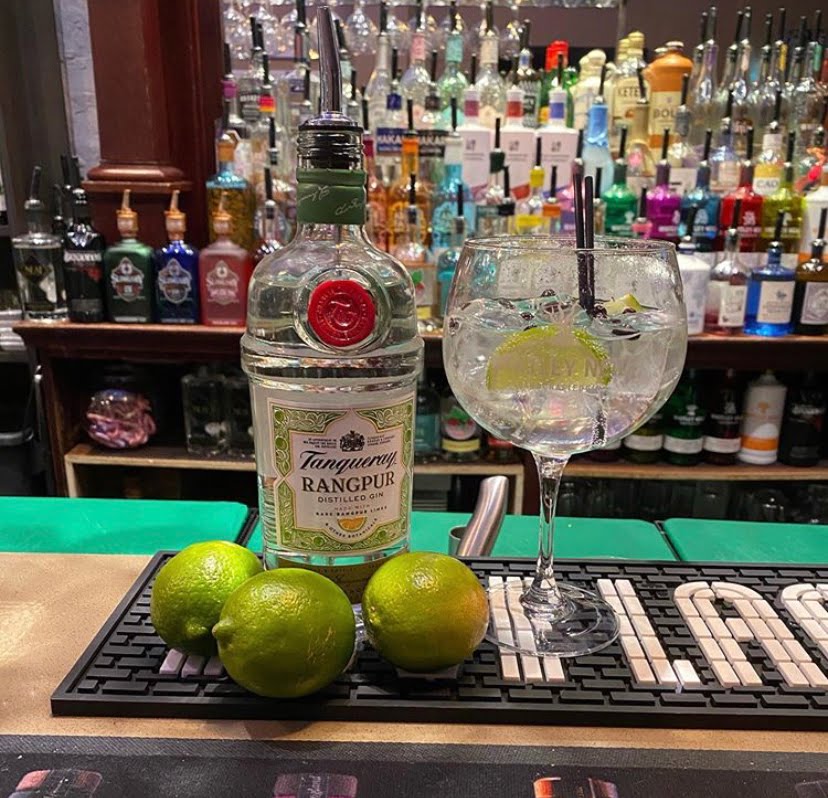 Serving over 120 gins with cocktails, beers and spirits avialable, Jenever really is a gin-lovers paradise. They also offer an amazing gin tasting experiences.
For more information visit https://www.jenever.co.uk/
The Pen Factory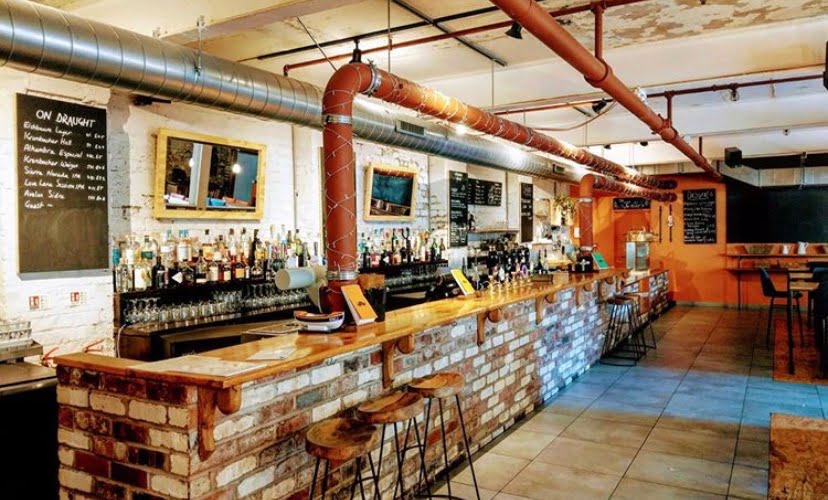 The Pen Factory embraces the best of British and European cuisine. With a focus on small plates and sharing dishes. They stock a diverse selection of both alcoholic and none alcoholic drinks providing the most exciting range possible for their customers. They like to keep us on our toes by constantly evolving their stock so there's always something new to try.
Visit https://www.pen-factory.co.uk/
Have we missed your favourite place off our Hope Street Restaurants and Bars Guide? Let us know in the comments below.