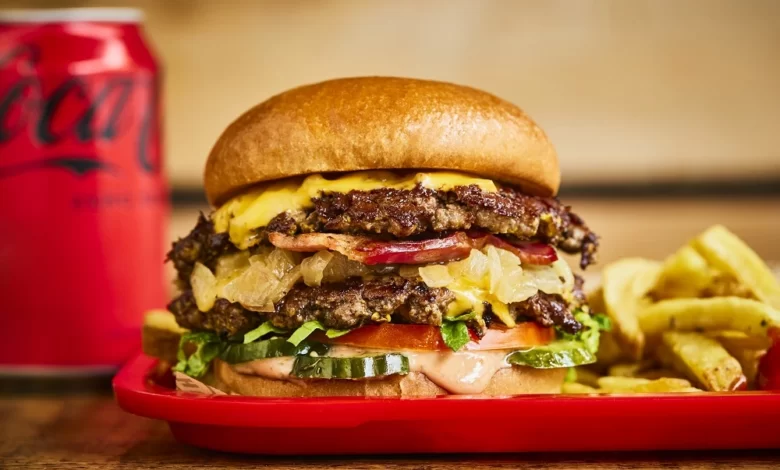 Inspired by the sun and surf of the Golden State, Honest Burgers' is giving Liverpool burger lovers a taste of wanderlust with its limited-edition California burger launching this March.
The California burger jets into all of Honest's 46 restaurants across the UK until April 3rd and is the first Smashed by Honest monthly special, supersized with an all-American twist.
Transporting guests to the beaches of the West Coast, this Cali classic is double stacked with two smashed patties and features the signature brown butter blended into the burger sauce for a juicier bite.
The burger is also stacked with double American cheese, bacon, tomato, lettuce, grilled onions, tasty pickles, and American mustard cooked into the beef: a combination loved by top-level chefs, Hollywood stars and the late great Anthony Bourdain.
Adam Layton, Honest Burgers, Head of Food, said: "When you think of burgers in LA, you think of this one. It's an icon. We've made a few nip/tucks (so California) including a decadent brown butter burger sauce, adding bacon, and smashing the beef with American mustard for an extra delicious sear. As specials go, it's my Out-N-Out favourite." 
Smashed by Honest launched in October last year and has proven to be one of Honest's most popular items since hitting the menu.
The California Burger will be available at all 43 Honest Burgers' restaurants until 3 April and is priced at £14.50 and comes with homemade rosemary salted chips for dine-ins and collection or £15.50 with a side when ordered via Uber Eats. 
For more information on Honest Burgers visit www.honestburgers.co.uk