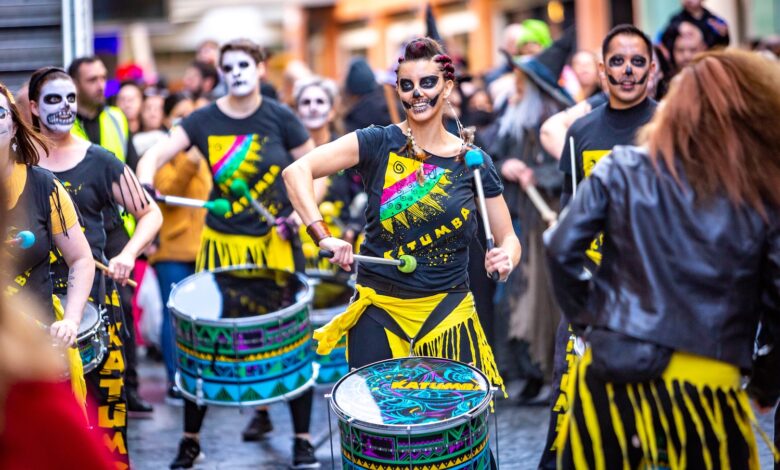 With a new school year well underway and a half term break to look forward to, Liverpool ONE is on hand to provide a fun-filled schedule of entertainment and events for all members of the family.
Dining  
Feed the whole family at Liverpool ONE this half term, where there's an array of affordable and kid-friendly options to choose from. Family favourites Bill's Restaurant, Fridays and Smoke & Dough all cater to guests of all ages, and even provide entertainment, offering parents delicious meals they haven't had to cook, in peace!
On-trend Slim Chickens is a hit too, with its new location on The Terrace proving popular with lovers of their USA-inspired menu.
For a dinner that doubles as an experience, why not check out COSMO, opening Monday 3 October at Liverpool ONE. COSMO offers 150 dishes from around the world, leaving no excuses for fussy eaters! Sit back and enjoy performances from their teppanyaki chefs and load up on Asian and European cuisines – just don't forget to save space for dessert!  
Shopping 
Whether it's a birthday treat or simply an excuse to spend their pocket money, there are plenty of options for kids to splash their cash at Liverpool ONE during the break. Little ones looking for a creative outlet can find books, games and building kits at The Entertainer, LEGO or Waterstones with their dedicated children's area.
Stock up on any stationery they might need to replenish at Kenji or Smiggle. For the style icons amongst us, mini fashionistas have a variety of collections to choose from at JD Sports and Schuh Kids.
Halloween – 30 October 12pm-5pm  
Head down to Liverpool ONE for an especially spooky Halloween this October where there are plenty of tricks, treats and terrific exclusive offers available. From fancy dress to a street parade, and even a giant spider, Liverpool ONE is going all out for this extra magical month – even the shops and restaurants are in on the act!
Visitors can expect to be greeted by some familiar faces, such as Liverpool ONE's favourite giant spider, the Arachnobot, as well as some slightly less familiar guests like Baba Yaga, a witch in Russian Folklore, and Uncle Doom and his Organ of Gloom. Baba Yaga will be telling fortunes, but be careful she doesn't try to eat you!
The terrifically terrifying event, taking place Sunday 30 October, is being hosted by Radio City from 12-5pm. The event will see the most frightful fancy dress costumes of the region ranked in a competition from 12-3:30pm, followed by a colourful fancy dress parade with Katumba from 4pm.
Witches, wizards and zombies are all welcome, as are scary versions of Paw Patrollers or Peppa Pigs, and anything else creative younger customers would like to add to the mix! And that's not all, guests are invited to take advantage of the range of tricks and treats across Liverpool ONE shops and restaurants.
For more details, visit: www.liverpool-one.com/halloween