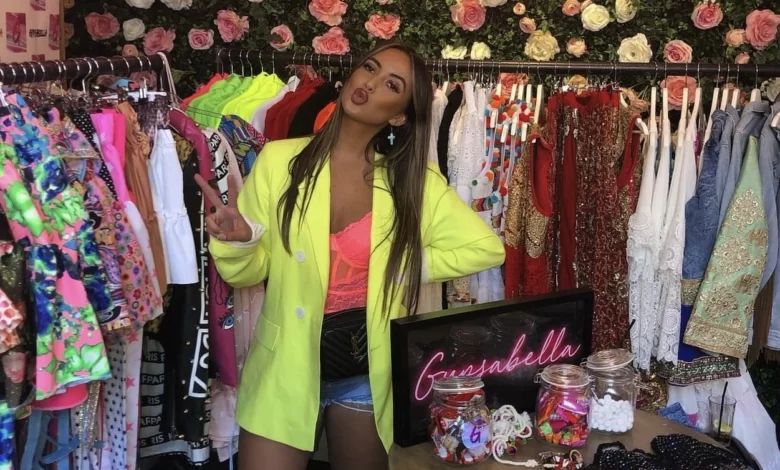 Liverpool News
Gypsabella Launches New Christmas Collection In Liverpool ONE Pop-Up
Instagram brand Gypsabella is launching its new and exclusive Christmas collection from a pop-up store in Liverpool city centre.
Unique in-house fashion pieces will be available, along with festive decorations, when it opens its doors in South John Street for a limited time only between Saturday December 2 and Sunday December 17.
There will be a special discount for the first 50 customers, with a chosen few receiving a voucher for up to £50 or £100 off their purchases.
And three loyal customers will be rewarded with an exclusive invitation to a special VIP opening launch night on Friday, December 1.
Abbie Lee Day, 28, owner and founder of the Gypsabella brand which has an Instagram following of 229K, said: "I can't believe that after years of attending pop-ups in so many different locations, and trying to get my brand out there, I am actually going to have my own pop-up store in the city centre, in Liverpool ONE – such a prime location!
"It has really allowed me to appreciate how far we've come."
She added: "I am my own worst enemy. I always feel I need to be doing more and doing better, instead of reflecting on recent years and how fast we have grown so I'm really excited to launch our newest collection for our pop-up – and meet all of our amazing customers in person."
Renowned for its festival wear alongside on-trend staple styles and partywear with plenty of glitz and glamour, Gypsabella was originally founded by Abbie Lee and two friends. When they left to launch their own accessories business, Abbie Lee decided to branch out on her own.
"At the time I was living at my mum and dad's in Tuebrook and shared a bedroom with my sister," she explained. "I was just buying and selling items initially, taking photos of them in our bedroom and the bathroom, and when I outgrew the house I moved on to my first office next to Moorfield Station.
"From then on, the business has grown from strength to strength, and we now work (and sell) from a warehouse unit in Long Lane, Aintree."
Abbie Lee says she has always had a passion for fashion: "I sat in our hallway when I was 12 cutting fabrics up, making tops into skirts, and using a needle and thread to try and stitch things together because I didn't have a sewing machine."
That's why after originally buying from wholesalers, she decided to concentrate on her own designs with items exclusive to the brand.
As sales have grown, so too has Gypsabella, which now employs four members of staff.
The pop-up store – next door-but-one to Zara Men's – will be open Monday to Friday, 10am-8pm; Saturday from 10am-7pm, and Sunday from 11am-5pm.
Although an extremely limited number of items will be launched in an exclusive online drop on Saturday, December 2, the main collection will be launched in store on the same day – before dropping online on Monday, December 4.
Not only can customers look forward to an early glimpse of the collection and the chance to buy in store, Abbie Lee plans to celebrate with a DJ in store on the day of the launch and there will be goodie bags for some lucky customers.