Are you tired of getting your cheesy pop fix at 3am on a Saturday night in Popworld? Well look no further as the UK's biggest pop party is heading to Camp & Furnace in April.
Guilty Pleasures is a night like no other. Immersive, unashamedly unapologetic and includes you in its quest to make your big night out great again. Get ready to worship at the altar of mind-blowingly awesome party bangers, at the greatest pop night the world has ever seen.
"Guilty Pleasures is a Putative Global Phenomenon." The Guardian
"It's infectious and theatrical and rousing and makes you want to dance yourself silly" The Telegraph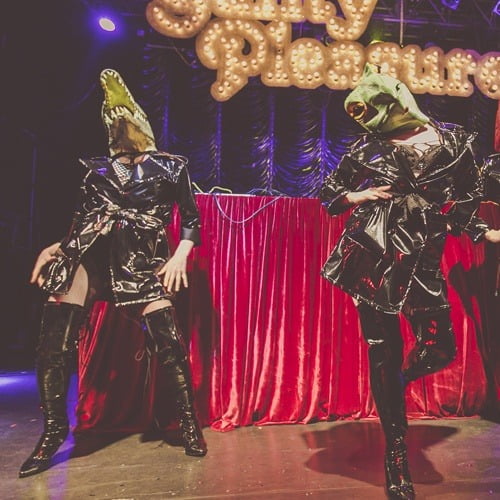 The brain child of DJ Sean Rowley at Koko Nightclub in London, Guilty Pleasures has been taking over the world, with pop ups in Australia and Abu Dhabi, via some of the biggest festivals in the UK, like Glastonbury, Bestival and Latitude. Their pop-filled DJing services have been requested by the likes of Take That and George Michael, who they opened for at Wembley and they are the force behind those Guilty Pleasures compilation albums that have been springing up lately.
Imagine a huge group karaoke session featuring you and a couple of hundred others, belting out the lyrics to 'S Club Party', one big, happy screaming-at-the-top-of-your-lungs family. As well as dancers on stage shaking it to 'Crazy In Love' and live bands plus a stage filled to the brim with the greatest things your eyes will ever see…intriguing!
So round up your mates and get ready to party the night away to some of your favourite pop tunes in Liverpool's biggest party venue. Pop lovers rejoice this is guaranteed good times.
Advance tickets are just £7 (plus bf) available from Skiddle here. 
Join the Facebook event page here for all the latest updates.