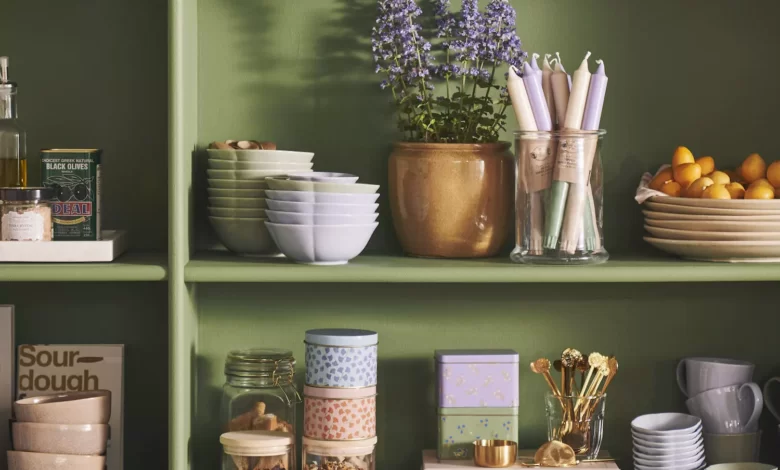 Danish homewares brand Søstrene Grene will officially launch its latest store on Bold Street, Liverpool on Friday 6 October at 10am. To celebrate the Grand Opening, the store will offer its first 100 customers a voucher for a free large, tufted rug and a canvas goodie bag.
Located on the bustling Bold Street, customers can expect stylish Scandi designs at budget-friendly prices, with weekly new drops of interiors, craft & hobby items and lifestyle products.
To celebrate the brand's first Merseyside location, Søstrene Grene will gift the lucky first 100 customers with a voucher for a free large, tufted rug worth £60 and a canvas tote bag filled with an exciting assortment of products. Customers will also be treated to refreshments accompanied by live classical music.
Following a rapid expansion throughout the UK, including further openings in North of England in Sheffield, Manchester and Chester, Søstrene Grene now joins a host of unique retailers on the cities well known Bold Street.
Stocking a vast range of products from interiors accessories, to crafting supplies and children's items and toys, Søstrene Grene prides itself on high quality products at an affordable price point. The store's trademark labyrinth layout also creates an interesting and free-flowing shopping experience ideal for customer browsing.
The brand draws on the concept of 'hygge', best described as creating a warm and cosy environment, which Denmark credit to making them the world's happiest people.
UK Joint Venture partner, Jonathan Cooper who runs Søstrene Grene stores across Northern England is looking forward to the upcoming opening.
Jonathan comments: "We've been keen to open a store in Liverpool for a while now, the city is so full life and a great retail destination. We are excited to join our eclectic mix of neighbours on Bold Street and introduce the brand to a whole new audience."
"The Søstrene Grene in-store experience is truly unique, offering an enjoyable shopping environment for customers to explore the diverse and affordable product range. We look forward to greeting the people of Liverpool at our Grand Opening."
The international retailer is also celebrating some huge milestones this year, it's 50th birthday, which the brand has marked with the launch of a new anniversary collection, as well as the launch of its highly anticipated UK webshop.
Mikkel Grene, CEO and co-owner of Søstrene Grene, comments: "Our new Liverpool store is opening at a very exciting time for us, following our recent 50th anniversary and the launch of our UK webshop. We can't wait to see the response from Liverpool locals as we introduce the wonderful world of Søstrene Grene to the city".
The official Grand Opening of Søstrene Grene, Liverpool will take place on Friday 6 October at 10am.
To find out more about Søstrene Grene visit: https://sostrenegrene.com/en-gb or follow them on Instagram: @sostrenegrene.