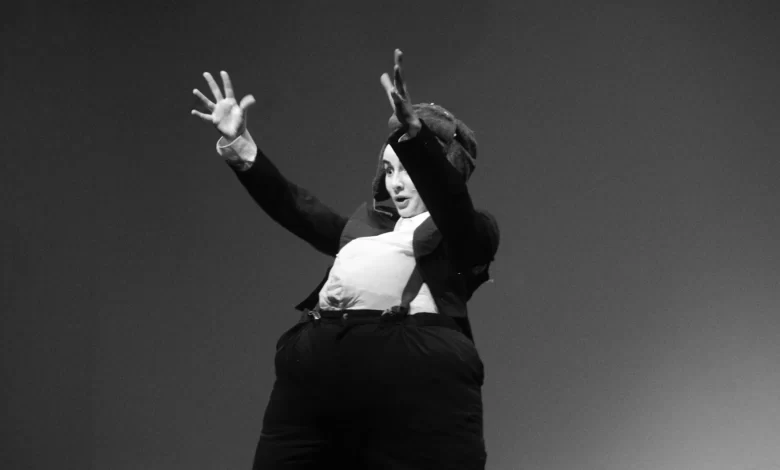 The full programme of performance, events and workshops for Physical Fest in Liverpool this summer has been announced.
The international celebration – taking place from 29 June to 7 July 2023 at venues including Liverpool Everyman, Unity Theatre, and Invisible Wind Factory – is one of only two dedicated physical theatre festivals in the UK.
Running since 2005, Physical Fest attracts participants from all over the world with a diverse programme shining a light on physical theatre in all its forms.
The festival begins with programme curators Tmesis Theatre and their premiere of SealSkin at the Liverpool Everyman.
Running from 29 June to 1 July, this production is the Liverpool-based theatre company's most ambitious to date, featuring an ensemble of performers from Liverpool, the USA, Spain and Portugal, with AV design from digital artist Noel Jones and live music from Me and Deboe.

The Unity Theatre will host international shows throughout the festival, including the sell-out 2022 Edinburgh hit from Estonian clown Julia Masli, Choosh! as well as Blind from the Netherlands' Duda Paiva Company, who create physical and visual performances with puppet dance partners.
The venue will also host DIVE – a night of new work from 4 female artists.
Performances elsewhere will include the world-renowned American artist, Doctor Brown who brings his award-winning clown show to the Invisible Wind Factory.
For younger families wanting to join in the fun, Tmesis Training Company will create a brand new outdoor show to be enjoyed for free over the first weekend. Performed by a cast of ten and accompanied by a vibrant, funky soundtrack, passers-by definitely won't miss them.
As well as performance, the festival hosts an eight-day programme of workshops from local, national and international artists, including London's Babel Theatre, and Colectivo Jat from Portugal, who will be exploring the Japanese Suzuki theatre technique.
The full programme of activity can be found on the Physical Fest website at physicalfest.com.