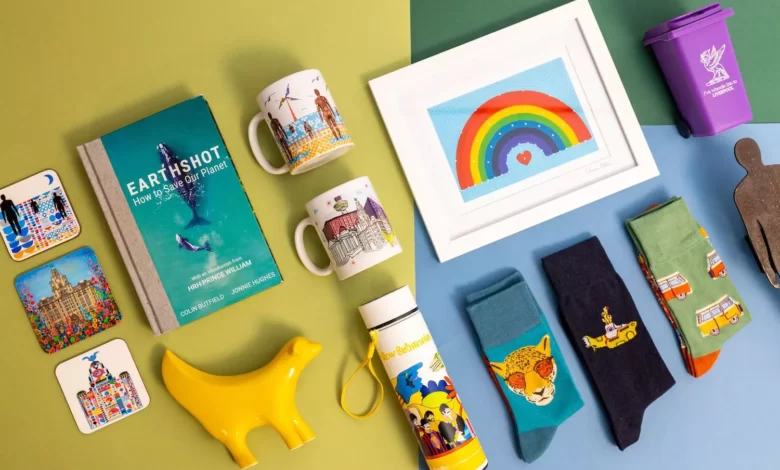 Liverpool News
Inspiration For Father's Day From Liverpool's Historic Attractions 
Dads can be historically tough to buy for, so National Museums Liverpool has handpicked a creative selection of gifts and experiences, to help families find something different for Father's Day.
It is expected to be a busy day at National Museum Liverpool's venues on Sunday 18 June, with a host of fun-filled things to do and ways for people to treat the father figures in their lives.
Maeve Holliday, Head of Retail at National Museums Liverpool, said: "Our venues are popular destinations for a Father's Day trip out – and we always enjoy seeing several generations and extended families spending time together. From our popular planetarium, aquarium and dinosaur gallery to a choice of new displays and events across our venues, there is something for kids and adults of all ages."
The shops at National Museums Liverpool venues are also popular for those looking for interesting gifts for Father's Day and feature work from specialist creators, local artists and creative icons.
Here is a collection of its favourite picks for Father's Day 2023, including a range of gifts from the online store and ideas for those who prefer to gift an experience.
Exclusive Liverpool Waterfront tumbler – £15 from National Museums Liverpool
Part of an exclusive range of skyline products created for National Museums Liverpool by local artist Tracy Worrall. This beautiful glass tumbler captures the city's iconic architecture and features illustrations of buildings such as the Three Graces, Royal Albert Dock buildings and the Museum of Liverpool.
Interior at Paddington exclusive print – £10 from National Museums Liverpool
A special gift for art enthusiasts, this is an exclusive reproduction print of Lucian Freud's iconic Interior at Paddington piece. The original was commissioned by the Arts Council for the 1951 Festival of Britain and is now displayed at the Walker Art Gallery.
Have a boss day metal stand – £25 from National Museums Liverpool
Designed and made by a family-run metal art business in Liverpool, this bold metal stand adds a touch of scouse to the day.
YNWA Liverbird Framed Print – £30 from National Museums Liverpool
Liverpool artist, Clare Ellis's unique style is showcased in this dazzling Liver Birds artwork, hand embellished with crystals. Football fans will spot the YNWA letters, with other designs from Clare available too.
The Three Graces Sketch Print – £20 from National Museums Liverpool
Local artist and architecture student, Callum Hewitt creates illustrations featuring striking architecture using his black and white, hand drawn technique. This print captures the Three Graces at the Pier Head.
Shady Jaguar socks – £8.50 from National Museums Liverpool
Make an impact with these Shady Jaguar socks. A perfect gift for the cool father figures in your life, these socks come with lovely Powder Design packaging.
Gift of membership – from £30 at National Museums Liverpool
For those wanting to gift an experience and support the work of the National Museums Liverpool, membership gifting starts from £30 (from £45 for a family membership) – giving unlimited access to major exhibitions, invitations to special members-only exclusive events and discounts in cafés and shops. Members also receive 15% discount when buying gifts from the online shop.
Photography masterclass – £175 at National Museums Liverpool
Learn how to hand-process a roll of film and make a silver print in the darkroom from your own black & white negatives in this special two-part masterclass on analogue film photography in celebration of the Tom Wood retrospective at the Walker Art Gallery. You will also get to take away your very own 35mm film camera, so you can continue to shoot with film and put your new skills into action around the city. The first masterclass takes place this month, with other dates available too.
National Museums Liverpool looks after some of the most visited museums in England outside of London. It relies on funding, as well as membership, donations and income from retail, to keep its attractions and the work it does in the community running.
Visit the National Museums Liverpool online shop for more Father's Day gift ideas: https://shop.liverpoolmuseums.org.uk/collections/fathers-day
To discover what's on at National Museums Liverpool's venues, including the new blockbuster Return of the Gods (ticketed) exhibition at World Museum, Photie Man: 50 Years of Tom Wood (ticketed) at Walker Art Gallery, and 'Liverpool Through the Lens' by Leroy Cooper (free) at Museum of Liverpool, visit https://www.liverpoolmuseums.org.uk/whatson