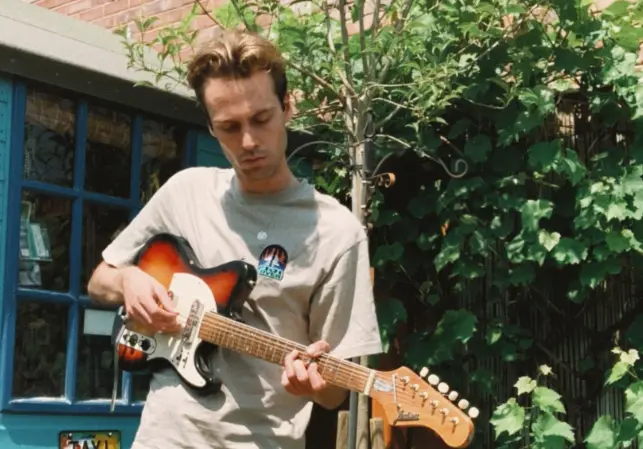 Following the release of his debut EP You Are the Rain back in April, rising Liverpool folk-pop artist Euan Blackman has returned with "one of the dreamiest songs [he's] ever created", The Ballad of a Broken Machine. Released on September 29, TBOABM is the second single from another upcoming EP, following the BBC Introducing-backed Burn back in July.
An impressive feat of Euan's is that he self-produces his own music, his production on this new track combining inspiration from bedroom pop artists Clairo and Mac Demarco with other traditional acoustic instrumentation, bringing these elements into his own tasteful folk-pop fusion. Instrumentally, Euan swaps out the acoustic rubber bridge from tracks like Everybody Lets You Down and Cherry Stone for reverb-drenched synths and wobbly electric guitar, playing a mellow chord progression around which the track is built.
Euan delivers a hushed, intimate vocal performance, his tone reminiscent of Matty Healy. "Cause when I'm alone, I feel like a drone, stacking plates away" / "You're all that I need, you give me a reason to eat" / "But when you are gone, I soldier on, a broken machine". The lyrical depiction of feeling on 'autopilot' in the absence of a person is mirrored in the production choices, as the track progresses to a steady, slow-paced beat which lumbers along with the rest of the instrumentation.
Citing the books of Sally Rooney as inspiration in the track's storytelling, Euan explains that "lyrically it's a love song", the narrative based around "the idea of a robot/machine that finds love and begins to malfunction due to the emotional intensity. I think as humans we're all emotionally vulnerable creatures, and occasionally the right (or wrong) person can cause us to drift away from our usual programming."
The track's haunting atmosphere lingers with you beyond the three-minute duration, leaving you hitting replay to become immersed once more. Euan's music is nostalgic and cinematic, and TBOABM is yet another standout within his growing discography, as he continues to explore different sounds and further carve out his distinctive sonic palette.
We would absolutely recommend checking out The Ballad of a Broken Machine along with the rest of Euan's musical catalogue – especially for fans of artists like Phoebe Bridgers, The 1975 and Sufjan Stevens – and keep an eye out for new music as he prepares for his forthcoming second EP release.
You can pre-save The Ballad of a Broken Machine here.
Follow Euan Blackman on Facebook, Twitter and Instagram for updates.
Jude Bankier