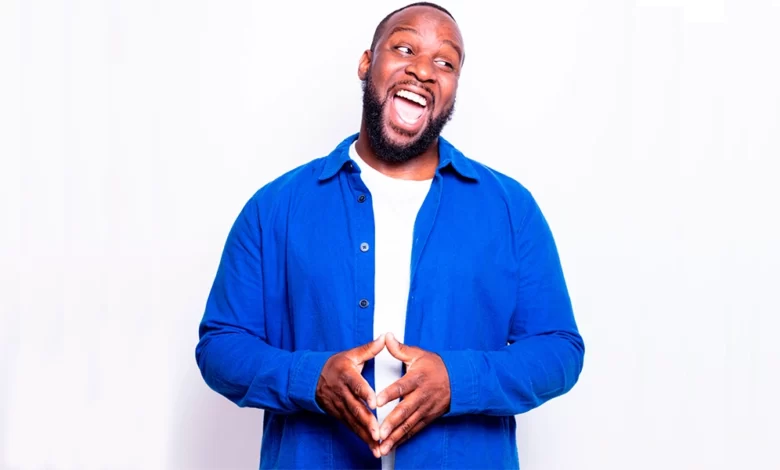 Liverpool's Epstein Theatre is looking forward to a fantastic start to 2023 with the announcement of a busy programme of events for music, theatre and comedy lovers.
Epstein Entertainments Ltd is celebrating its first anniversary running the grade II listed city venue by delivering an unmissable range of top-quality entertainment this spring.
The season gets underway this Thursday, 26 January with a sold-out show New Purple Celebration: The Music of Prince, a musical extravaganza celebrating the life of the late American singer-songwriter and pop icon.
And the music continues on Friday, 27 January with the welcome return of a tribute to three more legendary performers – Roy Orbison, Buddy Holly and Elvis Presley – in We Three Kings: of Rock 'n' Roll. Expect an uplifting night of musical genius in the company of Darren Page, Mark Robinson and the Counterfeit Crickets and Steve Halliday.
Then a true Liverpool legend is celebrated on Sunday, 29 January in Billy Fury in Sound and Vision. Join talented West End star Gavin Stanley playing live and enjoy exclusive film footage from the BBC4 documentary The Sound of Fury.
Ricky Tomlinson hosts Ricky's Royle Variety Show on Sunday, 5 February. The afternoon of amazing variety talent – including cabaret performers, comedians and musicians – is presented by Ricky in collaboration with Asa Murphy Productions.
The hilarious hit stage version of Andrea Dunbar's cult classic Rita, Sue and Bob Too comes to the Epstein stage from Saturday, 11 February to Sunday, 19 February. The brilliant cast includes Emmerdale star Michael Parr as lothario Bob, Crissy Rock as Mother and Hollyoaks' Jessica Ellis as Michelle.
RuPaul's Drag Race break out stars Ginny Lemon & Sister Sister arrive with their You Keep Me Hangin' On Tour on Wednesday, 22 February including the chance for a meet and greet.
Expect gags about life, family and loads of other nonsense when Liverpool's Chris McCausland brings his live stand-up show Speaky Blinders to the Epstein for two successive nights on Thursday, 24 February and Friday, 25 February. Friday – Sold Out!
And following his ground-breaking 2018 show Deaf Com Fam, international award-winning Ray Bradshaw returns to the stage with Deaf Com I, a new show charting recent fatherhood, teaching his young son sign language, and a disastrous trip to Bahrain. Catch him on Sunday, 27 February.
Enjoy the timeless music of Frankie Valli and the Four Seasons in The Jersey Beats: Oh What a Nite! on Thursday, 2 March and Friday, 3 March. The touring show has been wowing audiences since it burst on to the scene almost a decade ago.
Meanwhile in One Tonne of Fun on Saturday, 4 March, comedian Lloyd Griffith showcases his unique mix of stand-up, dubious impressions and some 'incredible' singing.
Hilarious adult panto returns to the Epstein stage on Monday, 6 March with The Little Mermaid. The show stars Davina De Campo in the title role, with Detox as the evil Sea Witch and David Potts as the captain.
It's followed on Friday, 10 March by the high energy Whitney Wide-On Experience featuring Liverpool's self-professed number one Queen of busted drag.
Britain's Got Talent 2022 champion Axel Blake is heading out on his first tour 'In Style', with a date at the Epstein Theatre on Saturday, 11 March where he will show Liverpool audiences the observational comedy and witty charm which garnered him a golden buzzer.
Meanwhile in Bathtime for Britain on Thursday, 16 March there's a chance to wash away the last of the pandemic blues with a night of belly laughs and booming vocals from queer cabaret legend Dr Adam Perchard.
Comedian, poet, actor and writer Tim Key arrives on Friday, 17 March with Mulberry, an all-new show featuring ruminations about the great outdoors with a bit of stamping around, a velour tracksuit, continental lagers and some 'poetry'.
Epstein audiences loved Irish Annie's when the show was performed last year to a sell-out crowd, and now it's back – along with its stars Ricky Tomlinson, Catherine Rice and Asa Murphy – for two brilliant performances on Saturday, 18 March.
You will be Twistin' The Night Away with Si Cranstoun and his band on Sunday, 19 March as they deliver a dynamic, toe-tapping evening of brilliant tunes and retro dance rhythms.
And in the urgent, lyrical coming-of-age drama Too Much World All At Once, on Thursday, 23 March, 15-year-old Noble is transformed into a bird and sets out to reach his sister Chloe, stationed with the British Antarctic Survey on a remote island thousands of miles away where all the birds have disappeared.
Then Stone on Stone comes to the stage on Friday, 24 March and Saturday, 25 March. Based on a true story, Frank Kenny's play is set in New York's notorious Sing Sing prison in 1922 where Liverpool Irish trade unionist James Larkin was being held on charges of criminal anarchy, and where he was visited by one high-profile supporter…Charlie Chaplin.
April starts with a visit from comedy royalty and godfather of observational stand-up Jasper Carrott who comes to the theatre on Saturday, 1 April, along with special guest Fake Thackray.
And it wouldn't be Easter without panto – oh no it wouldn't! Sleeping Beauty, running from Friday, 7 April to Sunday, 16 April, tells the story of the beautiful Princess Aurora, cursed by the evil fairy Carabosse and tricked into an eternal slumber from which she can only be woken by true love's kiss.
Wednesday, 19 April sees the arrival of sensational singing trio Soul Jam, performing the very best in classical and contemporary soul music from Motown to Paloma Faith and CeeLo Green.
The fantastic music programme continues on Friday, 21 April and Saturday, 22 April, with Darkside: The Pink Floyd Show – two evenings of classic Pink Floyd including celebrations of the Dark Side of the Moon and Wish You Were Here albums.
Expect epic acoustic classic rock when the internationally acclaimed artist and arranger, and YouTube star, Mike Massé visits on Friday, 28 April.
Then the velvet-voiced Country legend Patsy Cline is celebrated in Patsy Cline and Friends on Saturday, 29 April in a special show marking the 60th anniversary of her untimely death in a plane crash aged just 30.
Eurovision fever is set to take over Liverpool in May when the song contest is held in the city on behalf of Ukraine, and the Epstein Theatre is joining in the fun with a Holy Moly Cabaret Eurovision Special! on Friday, 12 May hosted by Nana Funk and starring some of the regions finest cabaret acts.
Veteran bluesman Walter Trout takes over the Epstein stage on Tuesday, 16 May with a show packed with brilliant blues rock. Trout started out with John Mayall's Bluesbreakers and Canned Heat and went on to forge a hugely successful solo career. Support comes from Alastair Greene.
And the voice of Cockney Rebel Steve Harley arrives on Friday, 19 May at the head of an acoustic band featuring violinist/guitarist Barry Wickens, Oli Hayhurst on double bass and Dave Delarre on lead guitar.
It was a smash hit at the Edinburgh Fringe and again at last summer's Liverpool Theatre Festival, and now there's another chance to see Looking For Me Friend: The Music of Victoria Wood. BBC's All Together Now star Paulus creates and stars in this funny and touching tribute to the genius of Wood and her unforgettable songs, characters and sketches, here for one night only on Saturday, 20 May.
Award-winning rising soul star Mica Millar appears on Sunday, 21 May as part of her first UK tour in support of her critically acclaimed debut album Heaven Knows.
And on Saturday, 28 May, Grammy-nominated alternative cabaret stars The Tiger Lillies bring a career spanning concert, From the Circus to the Cemetery, packed with dark and deviant theatrics and songs old and new.
Epstein Entertainments Ltd, which manages the landmark Hanover Street theatre, is a joint venture between Liverpool producers Bill Elms, Artistic and Communications Director; Chantelle Nolan, Artistic and Operations Director; and Regal Entertainments Ltd Company Director Jane Joseph.
Bill Elms says: "In the 12 months since the Epstein Theatre has been reopen, it's played host to almost 80 fantastic productions including four spectacular pantomimes courtesy of Regal Entertainment and has welcomed 67,000 audience members through its doors.
"Just as importantly, the theatre has also created 40 jobs, both front of house and behind the scenes, helping to bring alive a wide-ranging programme of brilliant live music, comedy, drama, dance and family entertainment."
Epstein Theatre manager Anthony Proctor adds: "I'm really proud of what the team at the Epstein has achieved over the past year. And looking forward as we start 2023, I know it's going to be just as special.
"Whether you love great comedy, thought-provoking drama, amazing live music, magical traditional pantomime or the atmosphere of Eurovision, I can guarantee there will be something for your diary. I can't wait to see more happy audience members filling the auditorium."
Book online: www.epsteintheatre.co.uk