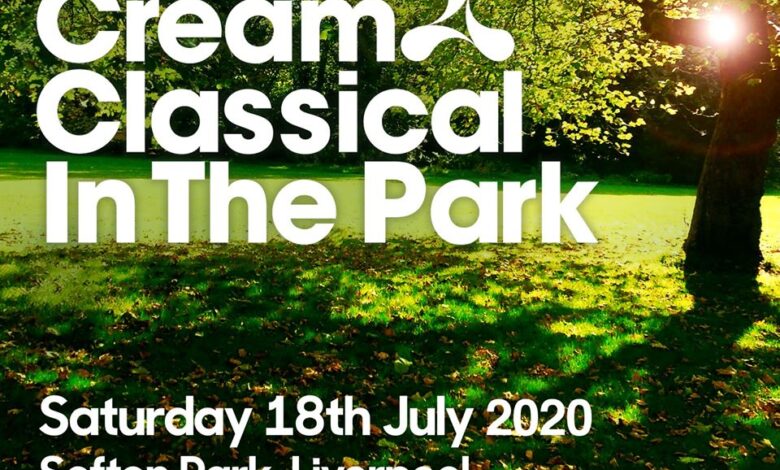 Cream Classical 2020 has announced the lineup for its return to Sefton Park on 18 July. 
The 2020 edition will include DJ sets from Basement Jaxx, Faithless and Leftfield. There will also be appearances from Cream legends including David Morales, Roger Sanchez, Danny Rampling, Seb Fontaine, John Kelly, Tall Paul, Paul Bleasdale and Andy Carroll. One of the highlights of the event will be the 50-piece Kaleidoscope Orchestra – an orchestra made for the 21st Century, bridging the gap between classical and electronic music. 
The event will be spread across three stages this year, so you'll be able to catch more live music and spend less time waiting for the next act on the main stage!
The organisers have also confirmed that there will be important changes and improvements following last year's event. Although the 2019 Cream Classical attracted over 35,000 attendees there were questions raised about the bars and available drinks selections which Cream has vowed to improve this year. There will be Cream operated bars and a new drinks product range to ensure a better customer experience.
Cream Classical 2020 will mark the return to Liverpool for Basement Jaxx, who played at LIMF back in 2018. The electronic duo produced a memorable set that day with their DJ set which included some of their biggest hits like Good Luck, Red Alert and Romeo. 
Faithless will return after a huge set at Cream Classical last year and as real favourites on the Liverpool dance scene it's guaranteed to be an electric atmosphere again.
Closing out the show will be a performance from the 50-piece Kaleidoscope Orchestra and vocalists. They'll be delivering a brand new live show featuring a spine-tingling set list of some of Cream's biggest tracks.
Cream Classical 2020 Tickets
All those signed up for pre-sale tickets will receive an exclusive link to purchase from 9am on Friday 28 February. General tickets will be on sale from 10am. Sign up now www.cream.co.uk/classical