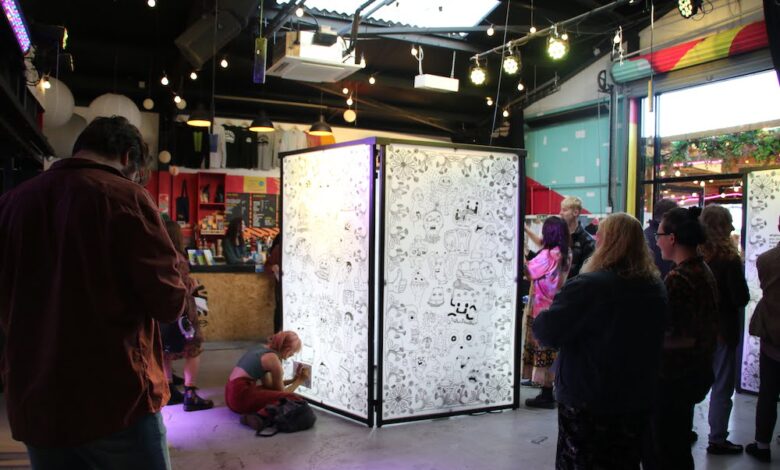 Convenience Gallery CIC, a community focused arts organisation, have announced their In Cahoots 2021/22 programme. It features a unique schedule of events, with exhibitions, art workshops and a film festival.
In Cahoots is an amalgamation of Convenience Gallery's work to date. Working with the local community in around them to shape what arts and culture can look like in Birkenhead. They want to celebrate and champion local arts, artists, heritage and culture whilst also bringing new opportunities and artists into the area too. 
They have curated a series of exhibitions, workshops, talks and more that you can engage with and it's free to access. The events will take place outside of the traditional gallery setting, primarily at Bloom Building through  their partnership with the Open Door Charity. The aim of this to create surprising, challenging and accessible ways to participate with art.  
Bloom Building is a progressive, innovative community mental health space and the guys behind Convenience Gallery say that their unique placement allows them to design their work to have a positive, lasting impact.  
"Being at Bloom is important to us as it means placing arts and culture directly alongside frontline mental health delivery and support. Putting our work in a safe and supportive environment for the public to engage  with it."
Convenience Gallery In Cahoots Programme
Place is the Space
Paddy Rogers & Angelo Madonna
Exhibition Date: 17.09.21, 6:30pm
Additional Programming: 02.09.21, Hilbre Island trip.
Paddy Rogers is a contemporary artist based in Wirral, Merseyside. His work drifts between mediums from filmmaking, to music to photography and painting.
Frequently focuses on the hidden parts of our world both internal and external, in the landscape and within ourselves. His most recent works explore our connection to place, and environment through psychogeography, history, folklore and myth and how these combine to help us to create a deeper connection to our environment and sense of place.
Angelo Madonna's work is an on-going research on visual, sound and material where the main objective is to explore affective potentialities emerging from the relation between materials and matter, object and humans.
Aesthetics
Exhibition date: 15.10.21 – 29.10.21
This year Convenience, working with the Open Door Charity and the NHS we have created 6 commission opportunities to create new work exploring personality disorders.
Each artist will be creating a video or journal that is presented alongside their artwork that explores their own personal experience with their personality disorder diagnosis.
The aim of this project is to raise awareness around personality disorder and diagnosis.
Matt Lomas
Exhibition Date: 12.11.21 (one night performance)
Mathew Lomas is a multidisciplinary musician who works within the audio-visual medium.
His work focuses on the exploration of reconstructed naturalistic imagery, field recordings and 'noise,' whilst utilising analog audio/visual technologies. Originally from New Brighton, Wirral, Mathew now lives in South London. 
The work exhibited at the Convenience Gallery space in late 2021 is a culmination of the practice-led research undertaken whilst studying 'Creative Practice' (Mmus) at the prestigious Goldsmiths University. The aims were to investigate techniques and approaches towards dismantling, distorting and reframing footage of the Wirral, whilst exploring the themes of nostalgia, time and space.
Through the use of sampling, synthesis manipulation and spoken word alongside stock footage and locally sourced imagery, the work aims to create unnaturalistic and thought-provoking interpretations of the local area.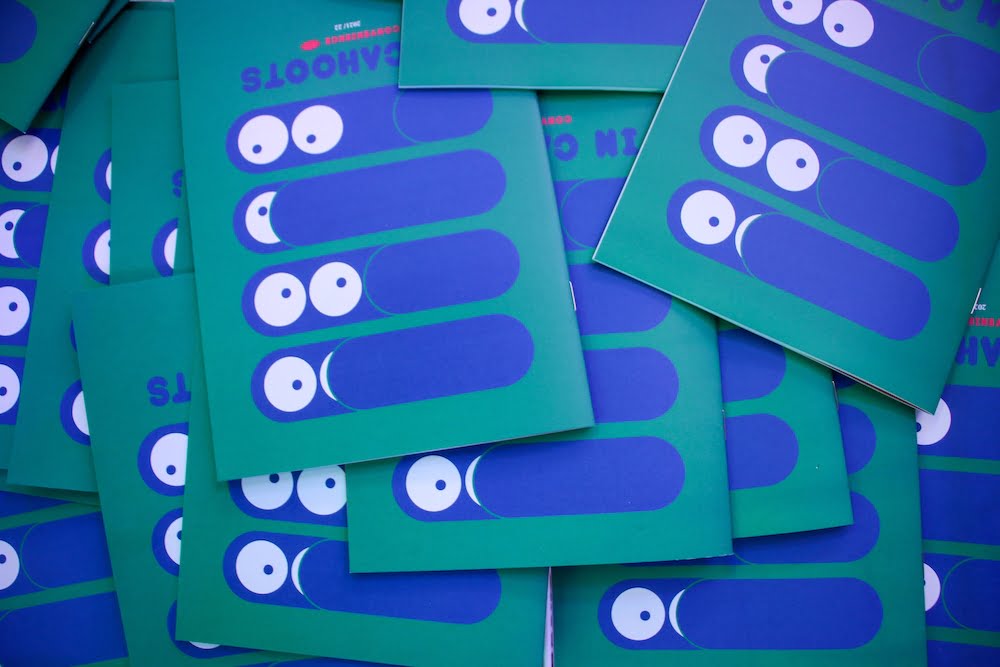 Reece Griffiths & Ellie Towers
Exhibition Date: 19.11.21 – 04.12.21
With the purpose of continually questioning traditional and accepted concepts and ideologies, Ellie and Reece create digitized objects and environments replicative and imitative of real-life structures, destroying and subsequently reconstructing them in a dialectically-layered fashion until; stripped bare of its original conditions, the new item establishes itself instead as something of a pseudo-structure, bridging the gap between the contradictions and polarities of functional meanings. Exploring how warping of gender, domestic-life, and socially-fringed outlooks could help in dismantling the ties of moralistic and capital-convention, they join the viewer on a pilgrimage through fictional landscapes cobbled together from a collection of idiosyncratic totems.
Roxy Topia and Paddy Gould
Exhibition Date: 21.01.22 – 04.02.22
What a relief (-type paintings)! Inner worlds. Bored of reduction. The Inventive incentive. Biomorphographical. It's ok to not assimilate, right? Non binary finally. Ideas swap. Mind Mops. Imaginary biology. Seeking and peeking. Riffing and sniffing. CUTS! Every thought you have affects me at a Cellular level. Airbrush brain-mush. Horizontal ladders. Some kinda weirdness. Casual conversation, creating collaboration Let's get animated! Morning coffee converts. Punch the sky. Draw, automatic draw and DRAW. Components. Unidentifiable territory. Phantom limbs. Alien skins. Bacteria wins.
Roxy Topia and Paddy Gould have been collaborating full time since 2008, in life and art. Topia and Gould have exhibited and undertaken residencies across the UK and internationally. Selected exhibitions include RMAC Roswell USA, Studio 1.1 London, Monte Vista Projects L.A and Caraboo Projects Bristol. They also founded Pink Sands in 2018; an independent press for Artist publications.
Georgia Tucker ft. Sarah Selby
Exhibition Date: 25.02.22 – 11.03.22
Georgia Tucker has screened and exhibited her work internationally since graduating in 2019, working collaboratively and learning from industry experts. Her work is focused on sustainability, climate change and technology. Using virtual reality (VR), augmented reality (AR) and physical installations to create meaningful and interactive experiences.
Her work explores the complexity of materiality, environments and ecologies represented in virtual experiences. Transforming the sense that the viewer's world is both alien and familiar. She is pushed by the layering of virtual and real worlds, relying on a collaboration with the viewer as they turn from a passive audience member to active participant.
Sarah Selby is an interdisciplinary artist exploring digital culture through creative applications of emerging and pervasive technologies. Her work blurs the boundaries between the digital and physical, exploring how they overlap, contradict and impact one another. She seeks to expose and critique invisible and intangible systems, using art to provoke discussion amongst new voices.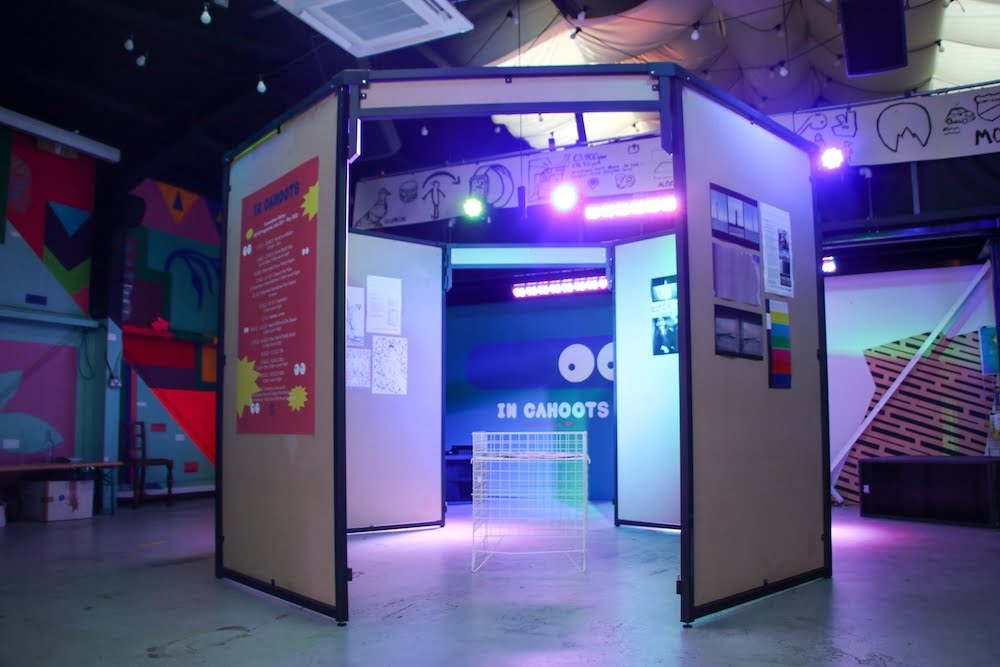 Dan Chan
Exhibition date: 01.04.22- 15.04.22
Dan Chan is a queer, British Chinese multidisciplinary artist who works with textiles, digital and drag to explore their identity. They unpick stereotypes about their race, queerness and the gender binary to express their experiences within these intersections. Chan creates dream-like fantasy worlds and characters to bring a feeling of escapism and poke fun at the world we live in.
Nil00
Exhibition Date: 06.05.22 – 20.05.22
About his work Niloo says "My work finds the sublime in technology, a space usually seen as spiritually barren. I'm a multidisciplinary artist making music, visuals, and writing. Recently, I've been releasing music, performing spoken word live and making digital artworks like the Magic Tree (2020) for FACT, and Digital Mysticism (2021) for Axis. Since 2017 I've been using coding/animation to create audioreactive glitchy visuals for musicians across the UK. I curated Arrival City for FACT Liverpool in 2018."
Challenging Love
Challenging Love is a project exploring interfamily conflict, support and resolution. 
Artists will be giving tools to the Open Door project L.E.A.F and its members to express their experiences and emotions with anonymity, opening the conversation and doors to others to access and normalise support for family conflict and resolution.
Challenging Love will have sessions where families will work with artists to create their own artwork and use this as a vehicle to raise awareness around interfamily conflict, support and resolution. The work created will then be used publicly – in a format we can shape collectively with participants and the artists.
What is L.E.A.F?
L.E.A.F is aimed at inter family dynamics which may result in aggression or communication breakdown between adults and children. There is an option to complete a four week stress management course as well as attending monthly support sessions which any family member will be invited too. These support sessions aim to break the stigma surrounding family conflict and aggression. Email: mya@opendoorcharity.com
Challenging Love Artists:
Hellen Songa (@hellensonga)
Hellen Songa is an independently-educated Visual Journalist with a Zambian and Rwandan ethno-background, currently based in Liverpool. With a focus on the relationship between civilians and the powers that be, Hellen seeks to further explore social themes pertaining to natural law, equity, and freedom, as well as ideas related to community and tribal organising.
Declan Connolly (@declansconnolly)
Declan Connolly uses photography, narrative and sculpture to look at how people find meaning in objects and landscapes.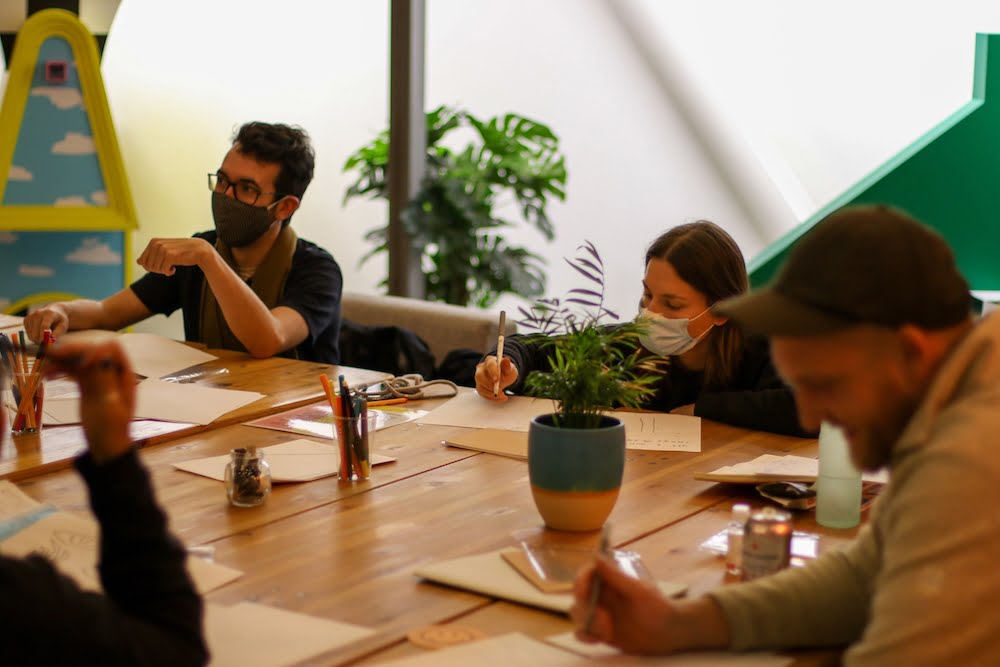 Conversations
Throughout the 2021/22 programme Convenience Gallery will support the creation of and commission a series of art interventions for 'Conversations' into the Bloom Building to be engaged with throughout the year at different points. This will run alongside the 'In Cahoots' programming for this period.
These interventions will take a variety of forms but will each have an emphasis on sparking conversations with friends, family and the wider community. Bringing people back into a shared space. Getting participants thinking about the potential of what the place for conversation can be; using contemporary art, design and craft as a catalyst for this.
Birkenhead International Film Festival
02.10.21
In September 2020 Convenience Gallery teamed up with Ben Loveland & David Harrison from super 8-bit podcast to create an outlet for film-makers worldwide. The Birkenhead International Film Festival focuses on specific genres of film to give emerging filmmakers a platform to showcase their work.
The next festival will take place on the 2nd October right here at Bloom Building and will be focussed on animation short films.
If you would like to take part or want to know more information email: birkenheadintfilmfestival@gmail.com or visit: https://www.biff-fest.com 
For more information about Convenience Gallery and the In Cahoots programme visit conveniencegallery.org