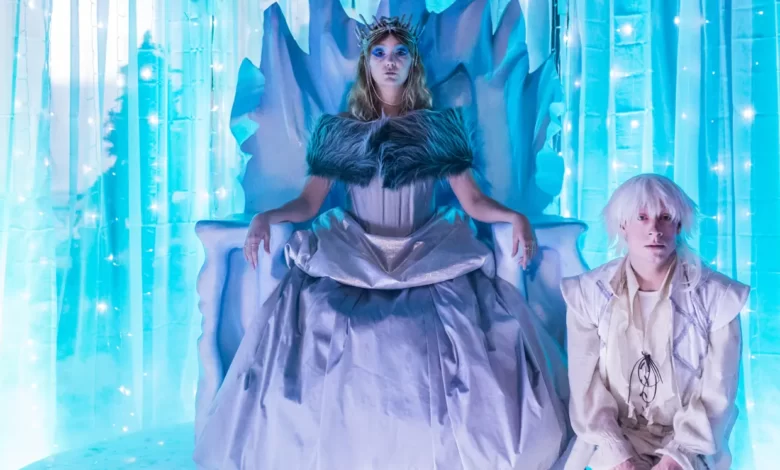 Families are being invited to immerse themselves in the ultimate magical Christmas wonderland in the heart of Liverpool.
The magnificent St George's Hall in the city is being transformed into a festive theatrical venue of dreams as the children's favourite The Snow Queen is brought to life.
You are invited to step into a world where magic reigns supreme with a series of live performances which are guaranteed to remain in your hearts throughout the Christmas season.
Visitors will be taken on a journey through the Forgotten Forest, across a frozen lake and all the way to the Ice Palace, where they will be invited to help the famous characters Gerda and Bae the Reindeer to find Kai and at the same time restore his memories and defeat the evil Snow Queen.
Along the 45-minute magical trip, visitors will be swept up in a live theatre adventure – and even invited to take part themselves! 
Four rooms in St George's Hall have been transformed into the Snow Queen's winter wonderland – all with fully immersive experience. There will be enchanting songs, graceful dances and captivating live theatre performances to entertain everyone.
Julia Benfield, Founder at Sneaky Experiences, which is bringing the Snow Queen story to Liverpool, said: "This promises to be a magical experience for everyone who visits. With lots of selfie opportunities too! 
"We want people to come and fully immerse themselves in this extraordinary fairy-tale experience which really is packed with festive fun and excitement – we know it is an experience which will remain deep in the hearts of everyone who attends for a very long time." 
The event runs on December 16, 17, 22, 23 and 24, with timed entries. Quiet performances are also part of the schedule. 
For further details and to book tickets visit https://sneakyexperience.co.uk/events/the-snow-queen-st-georges-hall-liverpool/