Liverpool's bustling Castle Street is set to welcome its latest addition in the form of Heritage.
Founded by husband and wife duo Antonia and Alex Navarro, Heritage is a unique culinary concept serving up a selection of 'made from scratch' recipes from across the globe.
The restaurant's menu will comprise a variety of dishes to be served for lunch and dinner alongside a grab-and-go selection, a weekend breakfast offering and a dedicated bar area serving wines, beers and signature cocktails.
Antonia said: "We have always dreamt of having our own eatery and the venue on Castle Street, with its architectural charm and central location, was the perfect place to bring our vision to life. We always knew that we wanted a space that was intimate yet accessible and Heritage certainly achieves that cosy and contemporary atmosphere that fits in perfectly with the range and quality of neighbouring establishments in the area.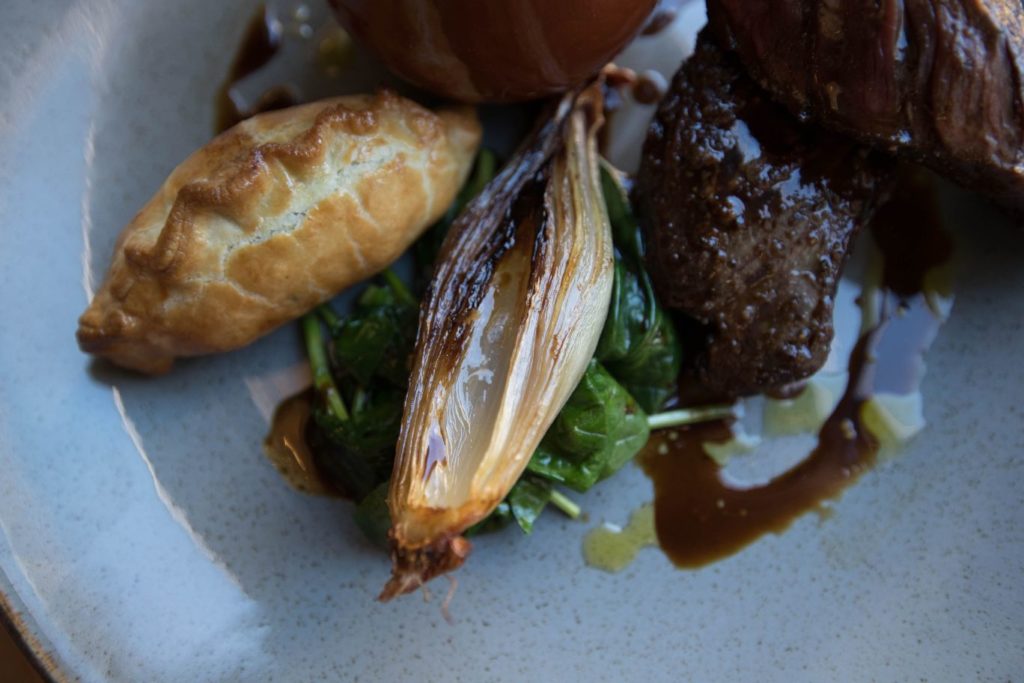 "It was important for us to create an exceptional menu, inspired by the dishes that we know and love. My husband and Head Chef Alex has previously worked in a number of restaurants across the city and has curated a menu to reflect the family's eclectic background, whereby each and every dish is homemade, and will regularly rotate to utilise seasonal and local produce. We wanted an honest concept that was transferable day and night with the root of it being completely fresh, homemade food made from scratch."
Following a six-figure sum investment, the 40-seater restaurant will offer a laid-back, casual atmosphere courtesy of its intimate space and cosy mezzanine level. To complement its culinary offering, Heritage will also play host to a bar area serving wines, beers, spirits and signature cocktails such as Green Lady (Gin, Cointreau, Lemon, garnished with Mint Leaves and Twisted Americano (Campari, Sweet Vermouth, topped with Ginger Beer, Dash of Orange Bitters and garnished with Burnt Orange Zest).
Antonia added: "Whether guests want to join us for a quick lunch, a leisurely dinner or after-work drinks at the bar, everyone is welcome and we look forward to sharing some of our own 'Heritage' with the people of Liverpool. The brand that we have built not only represents us as a family but also Liverpool as a city – we can't wait to open our doors!"
Bookings now live. For more information visit www.eatatheritage.co.uk