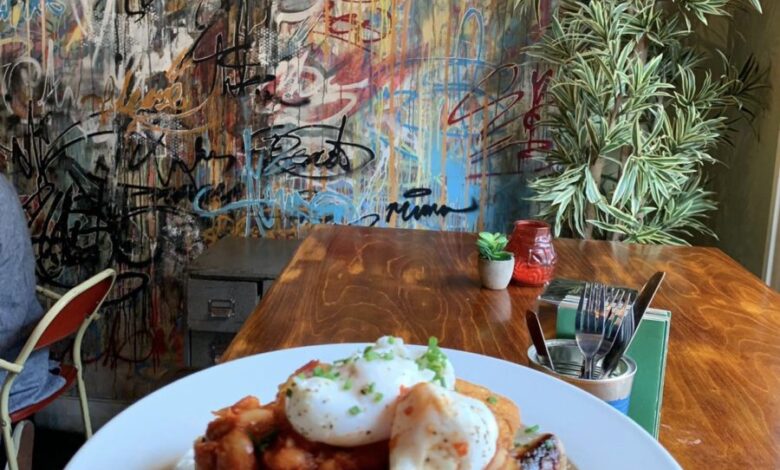 A few years ago Castle Street was not the bustling area it is today, with the odd place to grab a quick lunch while weave through office workers rushing to their next meeting. Now with the regeneration of the financial district and Liverpool One & the Albert Dock being a quick walk away, a stroll down Castle Street has something to suit every budget and every meal. If you are heading for a spot of breakfast, Castle Street Coffee has everything you need for brunch and beyond.
A part of the Graffiti Spirits Group, Castle Street Coffee is inside Brazilian pizza place Santa Maluco. If the weather calls for it, you can sit outside and enjoy the view of Town Hall, or grab yourself a window seat inside and look out at one of Liverpool's most filmed areas.  
We started with a flat white made with oat milk. Using the same speciality coffee as Bold Street Coffee, it's a smooth, rich but not overpowering coffee. The perfect way to start your day with before work or a little lunch-time pick me up.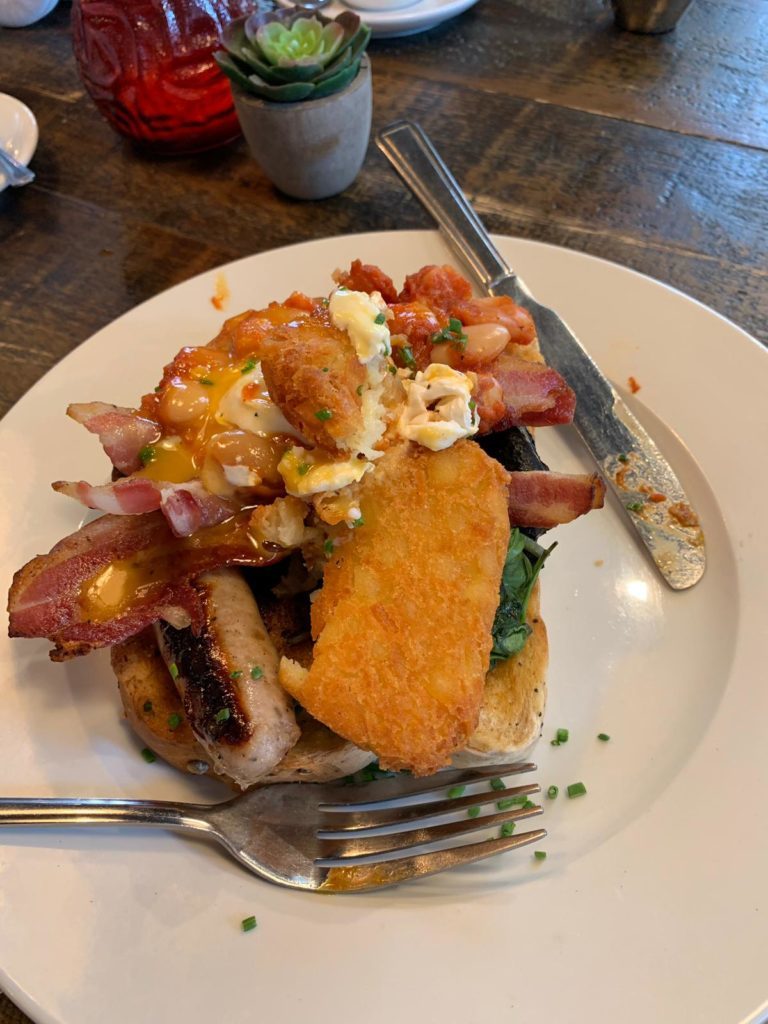 CSC's brunch menu knows what people want. A selection of lighter, sweet dishes such as porridge and yoghurt compotes, fluffy American style pancakes with all the trimmings, to breakfasts that will stick with you all day – or just until you smell the pizza oven of Santa Maluco.
I was very, very, very tempted to go all out with breakfast and a dessert of berry pancakes, but I settled on the filling CSC Fry. Stacked on a slice of thick, seeded bloomer, CSC Fry is a Jenga tower of sausage, hash brown, mushroom, spinach, homemade beans and tomato. It will set you up for the day ahead, or sort you out after a big night. A light option is one of CSC's buoys, classic breakfast fillings served in a soft, round buoy bun.
Castle Street Coffee serves breakfast from 7:30am to 3:30pm on weekdays and 8:30am to 3:30pm of a weekend.
https://www.santamaluco.com/castle-street-coffee/
Danielle White – The Breakfast Club Blog