Whilst brunching on pancakes with crispy bacon and lashings of maple syrup or sweet waffles oozing in Nutella is definitely an amazing Saturday pastime, sometimes its nice to get a delicious AND healthy start to the weekend, which is exactly what we did when we headed down to LIV Organic, the recently opened supermarket at the bottom of Bold Street. As well as stocking a great range of well-known brands, healthy snacks and organic fruit and veg, they also have a café serving up a new and delicious breakfast menu, guaranteed to set you up for the day ahead.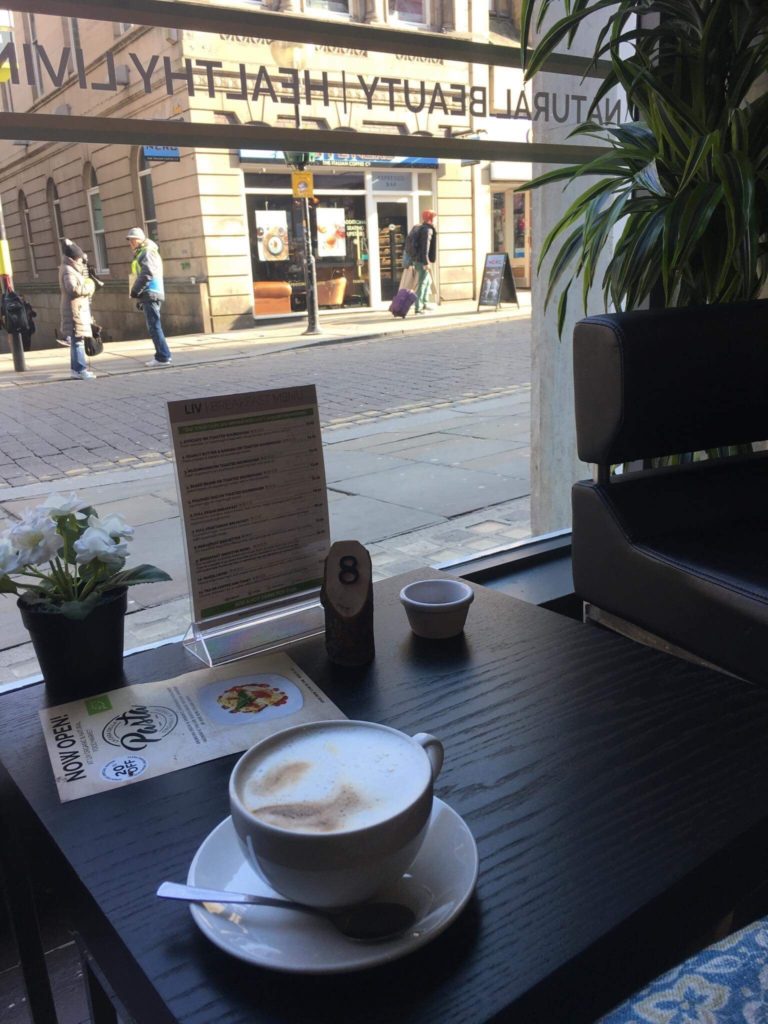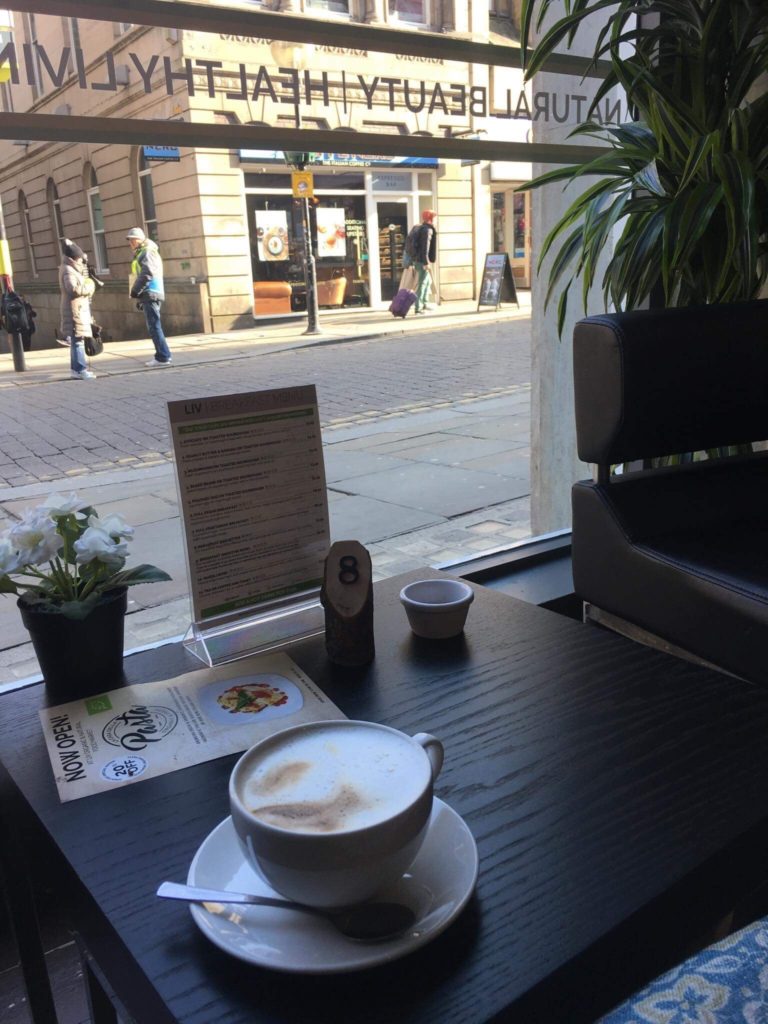 Call me weird, but heading into town early in the morning when the city is just waking up, grabbing a coffee and tucking into some breakfast is something that I've always loved to do. When I arrived at LIV Organic, I was so pleased to see that the café was situated in the front of the shop, where the floor to ceiling windows gave me the perfect people-watching opportunity, as the footfall on the cobbles of Bold Street gradually got heavier. The café is quaintly decorated, with a gorgeous little fireplace at one end, and big comfy chairs to kick back in, a true home away from home.
With all the cold weather we've been having recently, warming up was a priority, so we scoured the menu for two hot drinks. Almost everything at LIV Organic is Vegan, or if it's not, has a Vegan alternative and so keeping in with the theme, we ordered two lattes with oat milk which arrived steaming hot, in comforting, oversized mugs. Perfect. The breakfast menu isn't overly large but there are both sweet and savoury options. Wanting to try a bit of both, we ordered the poached eggs on sour dough as well as the smoothie bowl topped with dried fruit and granola. Turning the menu over, I noticed the vast range of delicious sounding juices and smoothies, all made fresh in store and couldn't resist. Narrowing it down to two (it was a difficult decision!) we went for the PB+J smoothie which was made with peanut butter, raspberries and cacao powder as well as the Banana espresso milk which was banana blended with espresso, cacao and a vegan mylk alternative. The smoothies were fairly small in size but definitely packed a lot of flavour – I would go as far as to say the PB+J option was probably the best smoothie I've ever tasted, super fruity and nutty it was like drinking a guilt free dessert. Other options on the menu included apple pie and carrot cake and I will be going back to test these out ASAP.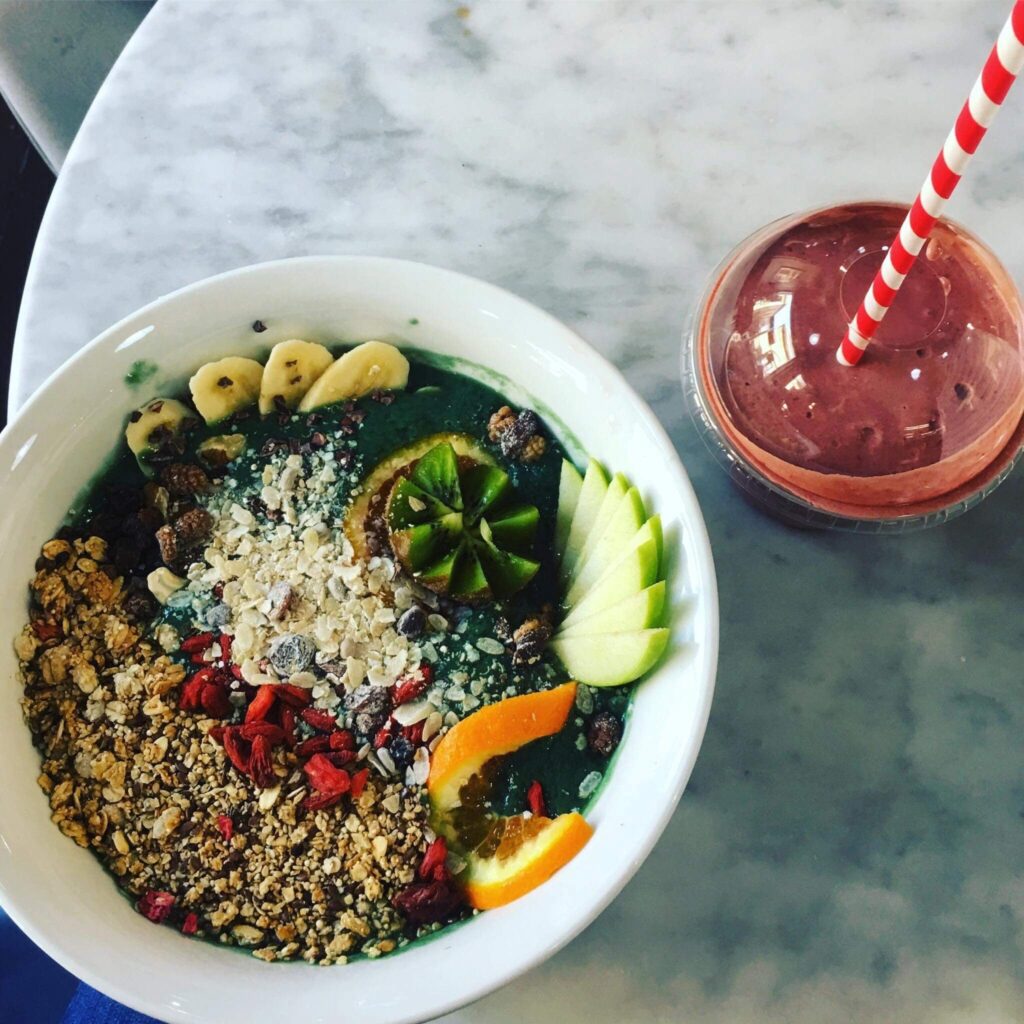 We did wait a little longer than expected on our food, but it was very early on in the day and with it being a Saturday morning we were pretty happy to chill and wait – plus the staff were super friendly and apologised for our wait! When my smoothie bowl arrived I could see why I'd been waiting. The smoothie itself was topped with granola and tonnes of carefully arranged fresh fruit – it really did look delicious. I wasn't actually told exactly what was in the bowl itself (it did say on the menu to ask so maybe that was just my early morning forgetfulness) but taste wise there was definitely hints of banana and the dark green colour made me think there was also spinach and a touch of Spirulina in there too. The portion size was also really generous and so at £4.95 it was excellent value for money. Next to arrive were the eggs on sourdough – a little unadventurous but a classic. The eggs were perfectly poached, the sourdough was soft and springy with a crispy crust and the dish was seasoned with back pepper and drizzled in olive oil. As far as eggs on toast go, this was definitely up there!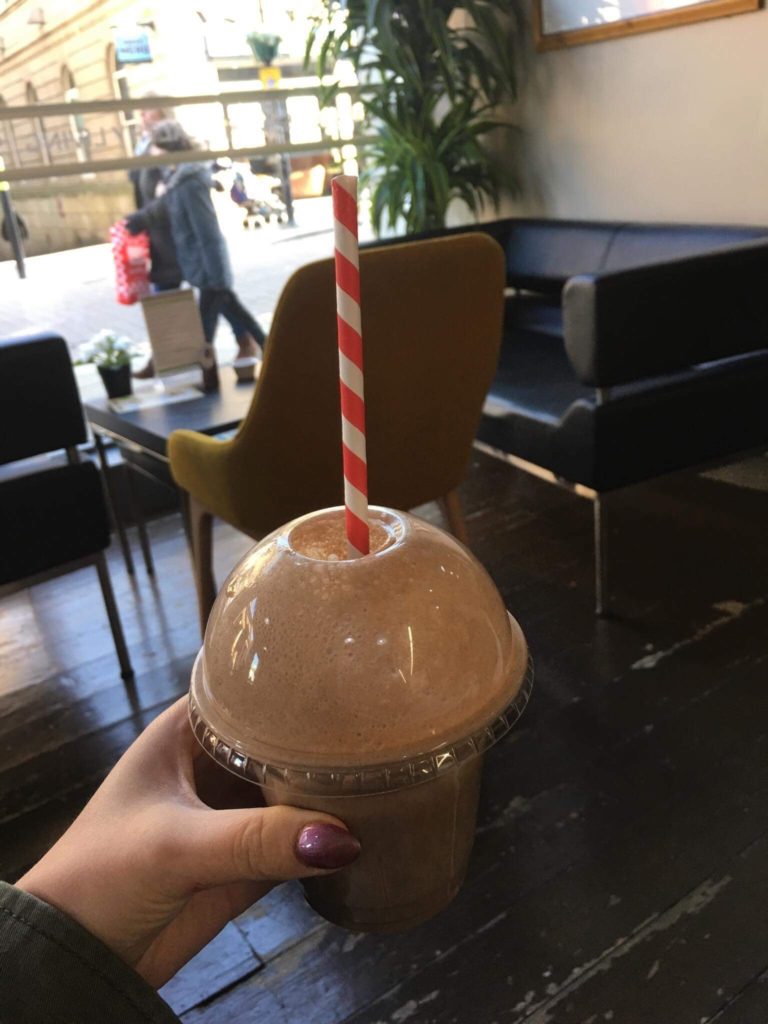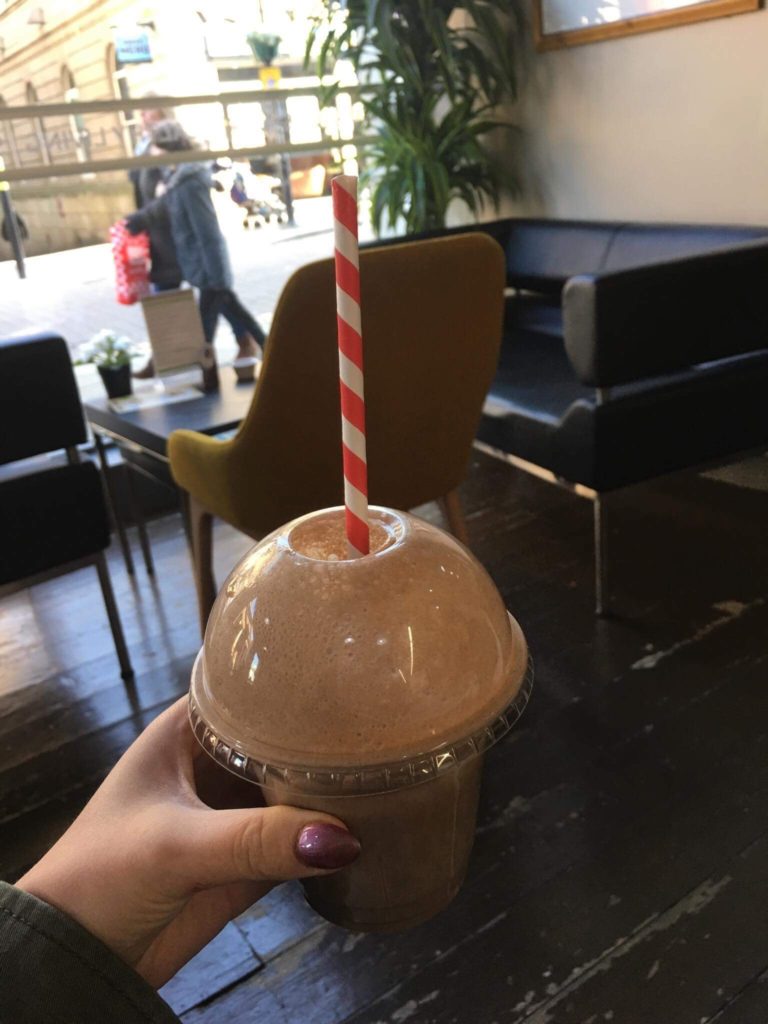 With our foodie scene constantly developing and changing, heading out to brunch now doesn't have to mean total overindulgence and LIV Organic have proved that you can eat wholesome, nutritious (and vegan!) foods and still have a deliciously satisfying start to your day. Whether you fancy something light and fruity like a smoothie bowl, want to tuck into a hearty Vegan full English or just want to grab a juice to take out, LIV Organic is now another amazing breakfast opportunity in our city centre!
For more information find LIV Organic on Facebook here.
Laura Nicholson