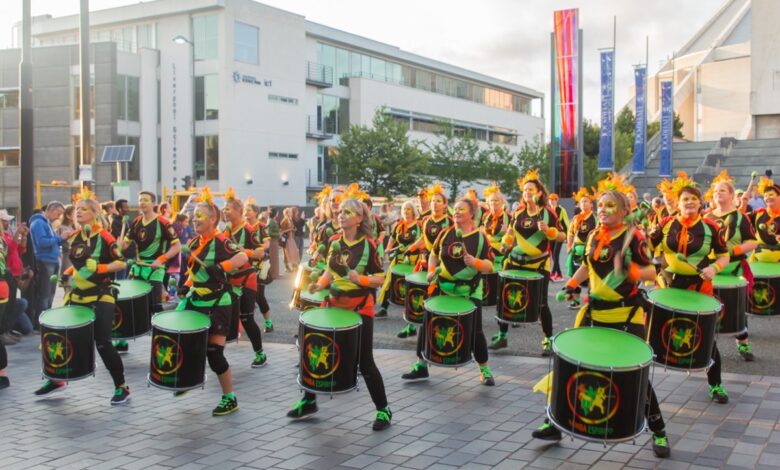 Review
Brazilica Carnival Line-Up, Route Map And After-Party Announced
Liverpool will come alive with a dazzling array of music, dance and colour this summer as Britain's biggest Brazilian-style carnival returns on Saturday 6 August.
The highlight of Brazilica Festival is the spectacular street carnival which winds its way through the city centre streets on Saturday evening, with plenty of photo opportunities (and bars and pubs!) on the route.
Performers taking part in this year's Brazilica carnival include Liverpool Samba School, Batala Mersey, Katumba (Liverpool), Wirral Samba Drummers, Paraiso School of Samba (London), Karamba Samba (Chester), Manchester School of Samba, Sambafriq (Chorley), Worldwise Samba Drummers (Preston), Samba Espirito (Lancaster), and Beatndrum (Belfast).
The parade starts at 7.30pm at Abercromby Square (next to The Cambridge pub) and will then turn onto Oxford Street, past the Metropolitan Cathedral and along Hope Street to The Phil. From there, the carnival moves down Hardman Street, Leece Street, past the front of St Luke's Church, Bold Street and then Church Street, finishing in Williamson Square.
The legendary Brazilica after-party will take place at District in the Baltic Triangle, showcasing some of the amazing performers from UK samba bands as well as Brazilica DJs playing house, samba and all things Latin. The event runs from 10pm – 3am and tickets priced £6 are available now from Skiddle. 
Brazilica Carnival Route Map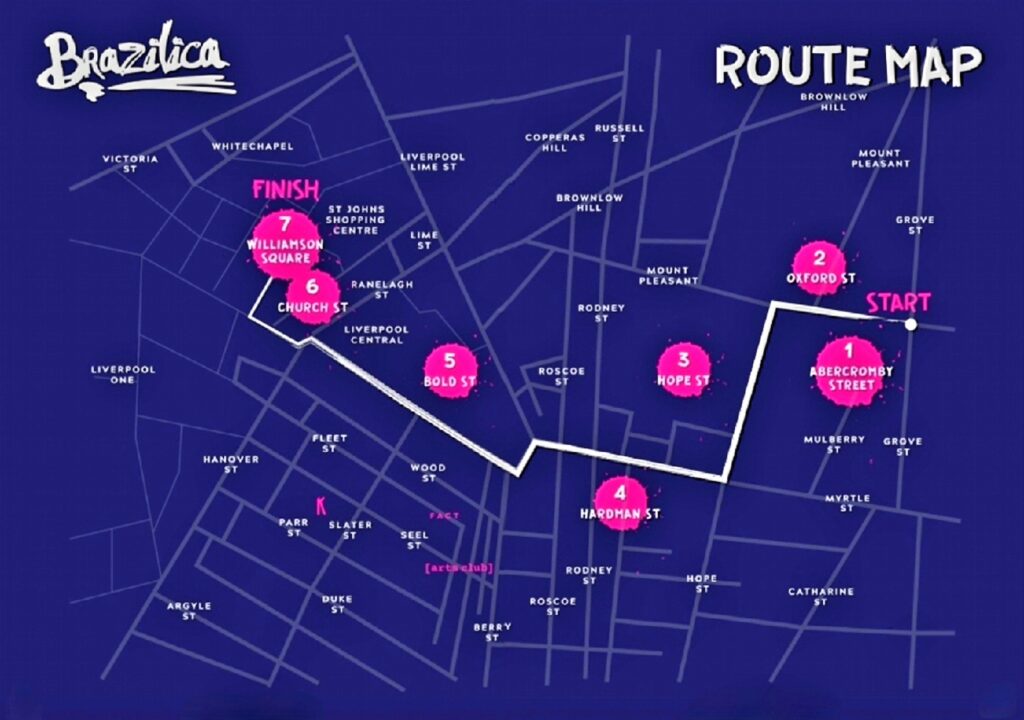 Brazilica is the UK's largest celebration of Brazilian culture. The event first began in 2008 when Liverpool was awarded European Capital of Culture. A Rio-style carnival parade was organised to honour the title and it was such a success that it became a regular feature in the cultural calendar. In previous years the event was held in July, but organisers have gone back to the more traditional date of the first Saturday in August.
Brazilica Festival was created by Liverpool Carnival Company, a registered charity. Founders Maeve and Roger Morris said they can't wait to bring the sound of samba back to the city's streets.
Maeve said, "Having had to miss the last two years of Brazilica, we're really excited to be bringing the carnival parade back to the streets of Liverpool. Lots of the samba bands say that this is their favourite festival, because the people always come out and show their appreciation. The atmosphere is like nothing else."
Roger added, "It's so exciting to be bringing back Britain's biggest Brazilian carnival to Liverpool. The festival is going to be immense. It's a great party atmosphere and family-friendly. I hope everybody will come along and celebrate with us."
Brazilica carnival is on Saturday 6 August, starting at 7.30pm from Abercromby Square. 
For all the latest updates follow Brazilica on social media: Twitter & Facebook.