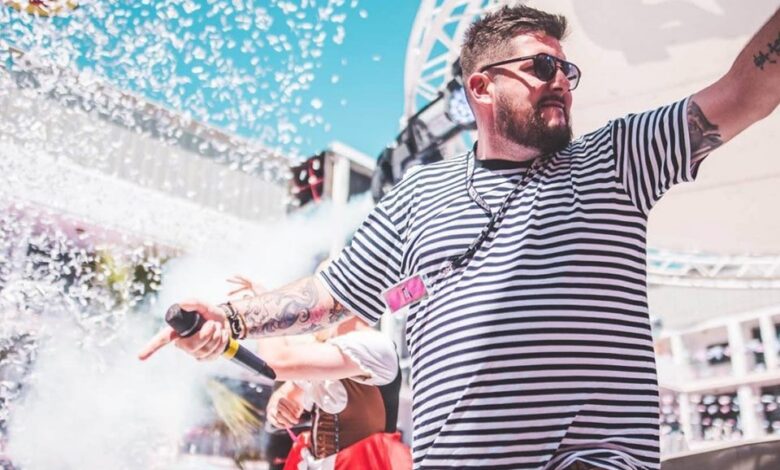 Here's how you can watch and play Bongo's Bingo on Twitch for free…
Jonny Bongo will be lifting people's spirits again tomorrow night (Tuesday 24 March, 8pm) with a second edition of Bongo's Bingo to be broadcast on live streaming platform Twitch.
The Bongo's Bingo team decided to do a live show on Saturday night to cheer people up following the governement's guidance to close all pubs, bars and restaurants until further notice due to the Coronavirus outbreak.
The immensly popular bingo-rave night broadcast a live 2 hour show which attracted 35k watchers when the stream launched at 8pm. The guys used a combination of their raucous version of bingo as well as brining back Jonny's legendary Shipping Forcast quiz with people streaming the show from across the country and even attracted international watchers.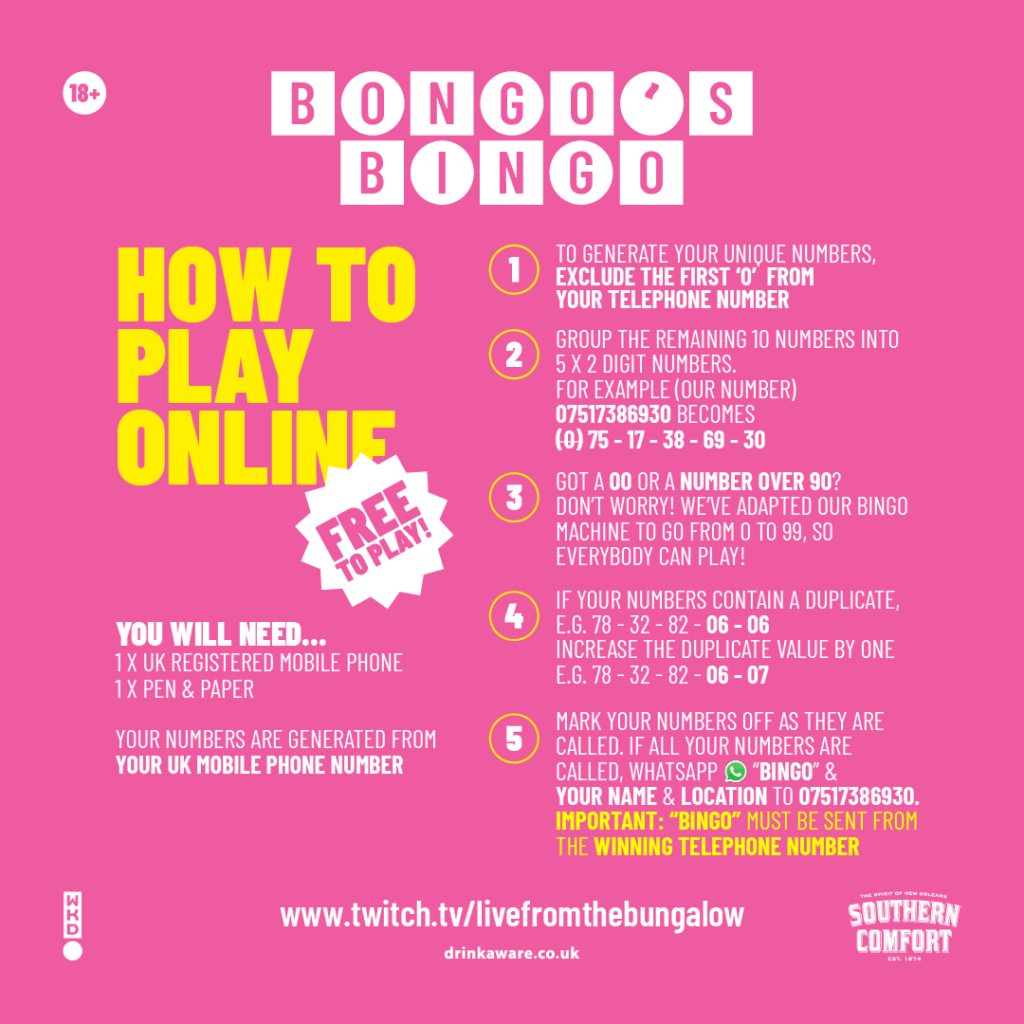 Not only did the team provide a great night of free entertainment but they were also raising money for the NHS.
The Bongo's Bingo team has now announced they will live stream again on Tuesday 24 March from 8pm which you can tune into at https://www.twitch.tv/livefromthebungalow
Head over to Bongo's Bingo Instagram, Facebook or Twitter where you'll find the rules on how you can play along at home.
Since launching, the revolutionary Bongo's Bingo have taken their inclusive, experiential and immersive event all over the world, causing chaos and bedlam in everywhere from Australia, Ibiza and Dubai to all over the UK. They've had guest appearances from the likes of Kelis, S Club, B*Witched and the Vengaboys, helping to bring a party atmosphere to what is always and unforgettable night. 
So to everyone at the Bongo's Bingo team, we salute you for all your efforts in keeping us entertained during these weird and unchartared days of self-isolation!
Get your Bucky at the ready and eyes down.