A Mexican feast for the eyes and stomach, Big Lola's packs a punch with a great choice of tacos, quesadillas, burritos and churros to name a few. We popped in this afternoon for a sample (let's call it a large sample) of their favourites.
Their slow-cooked beef brisket tacos were certainly a highlight, with a dusting of corn nuts to give a crunchy topping with the tangy spring onion crema. Placed on top of a soft taco the rest was history.
To ensure we went through the entire supply of their napkins, next up were the honey butter wings topped in Lola's ranch sauce. Sticky, sweet and spicy they were a conversation starter for our table neighbours, who rightly wanted to have a portion themselves.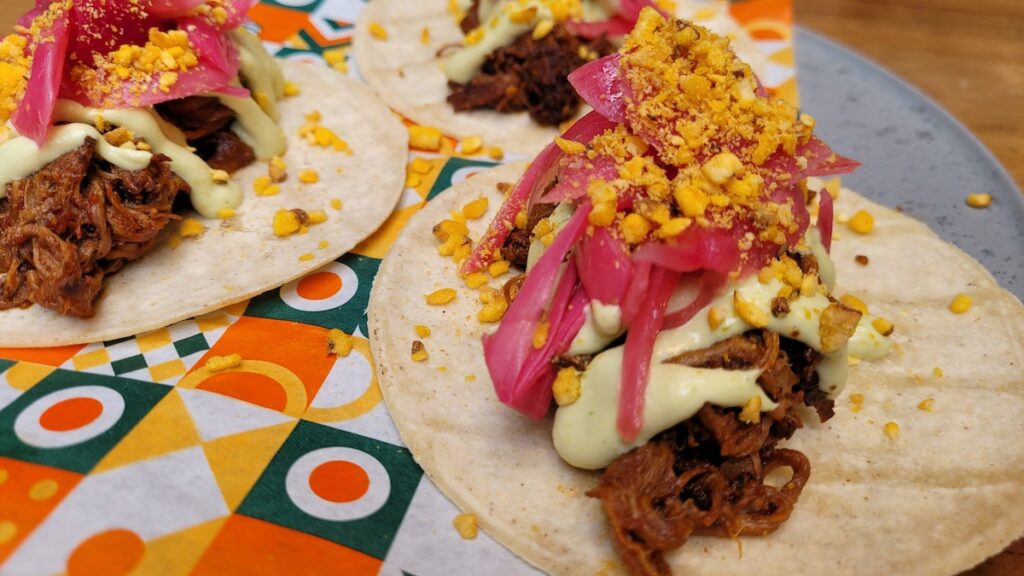 Along with these incredible selections Big Lola's served up some cheesy nachos with mountains of toppings, a spiced roasted veg burrito weighing around a kilogram, toasted chicken quesadillas with a tasty salsa roja & some halloumi tacos again with those fresh and soft corn tortillas.
No visit would be complete without a look at their sweet offering, with a stack of churros accompanied by a sticky sweet caramel/chocolate sauce.
Not including our much needed nap afterwards, the speed and quality of service from the team was fantastic. Sean was happy to talk about all the menu ingredients and even better at cooking them so make sure you get down to Big Lola's for your next visit to Duke Street Market!
Follow @big.lolas on Instagram for drool-worthy updates.