To celebrate this year's Chinese New Year a three day celebration will take place across Liverpool's Chinatown; an area of Liverpool adorned by an iconic Chinese Arch, that was gifted to the city in 2010 by twin city, Shanghai; The largest outside of China itself.
Lighting up the Chinese Arch, the Black-E and The Arch, there will be projections, music and lighting, that together will tell the story of Liverpool's incredible Chinese history and culture.
Chinese New Year will be part of the 'China Dream' season, that sees Liverpool embrace contemporary Chinese arts and culture from February 2018 to October 2018.
China Dream will be inspire visitors with a programme including the wonder of the Terracotta Army at the World Museum the Moon Festival and Shanghai Film Festival.
As well as all this, the city's restaurants will be serving up some Chinese culinary delights to make the New Year celebrations even more mouthwatering!
Slims Pork Chop Express
, have successfully combined two of the UK's favourite gastronomies, BBQ and Chinese for the ultimate feasting experience this Chinese New Year. With the 1986 cult film 'Big Trouble in Little China', playing in the background, walls adorned with kitsch 1970s cult film posters and Kung Fu memorabilia guests will be able to indulge in delicious dishes washed down with a range of refreshing cocktail concoctions – all with that special Slims twist. Guests can spend their evening indulging in Slims brand new 
Lo Pan Banquet, 
on offer from 
Friday to 

Sunday

,
 or treating themselves to the spectacular 
Dim Sum
 special menu, which will allow diners to create their own bespoke banquets.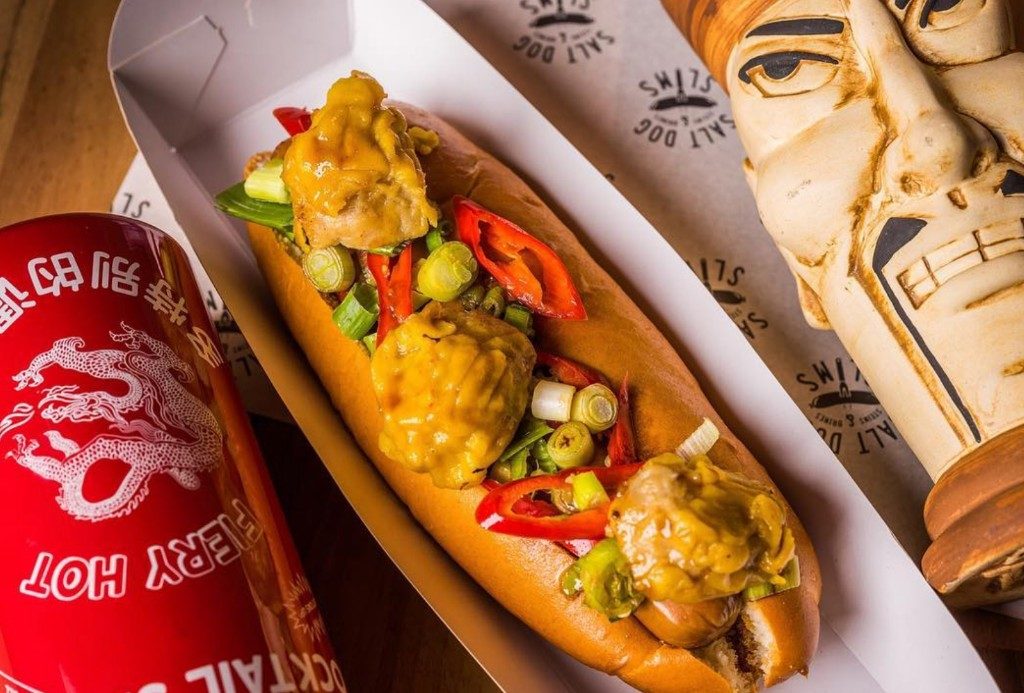 As 
February 13th
 sees us enter into the Year of the Dog, one of Liverpool's most popular hangouts, 
Salt Dog Slims
 will be offering an assortment of tasty treats to mark the year of their namesake and Britain's most beloved animal. From 
Thursday 15th to 

Sunday

 18th
 guests will able to celebrate the start of the new Lunar year, with mouth-watering 
Dim Sum Buns
 steamed in the hot dog machine, a deliciously unique 
Sui Mai hotdog
(above) and also receive a 
free Dim Sum 
as part of their brand new 
Happy Hour
 on 
Friday 16th
 from 
open till 

8pm
. As if that wasn't enough, the dog-friendly bar are also encouraging guests to bring in any unwanted leads, toys and dog food which will then be donated to Freshfields animal shelter. If you're after a modern take on Dim Sum and some amazing cocktails then try
Blind Tiger
 or 
Chamber 36.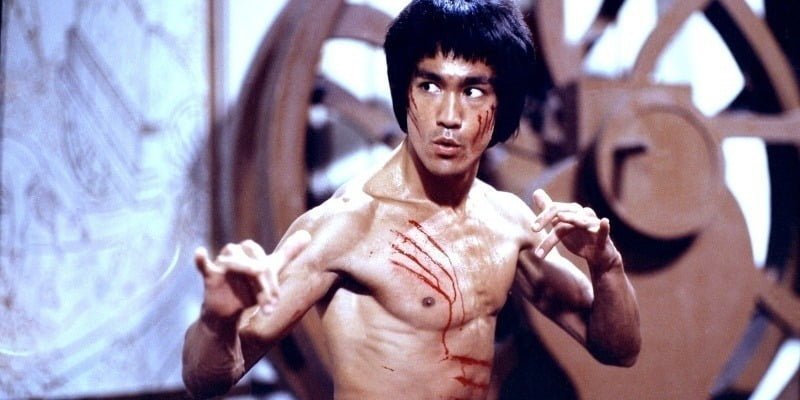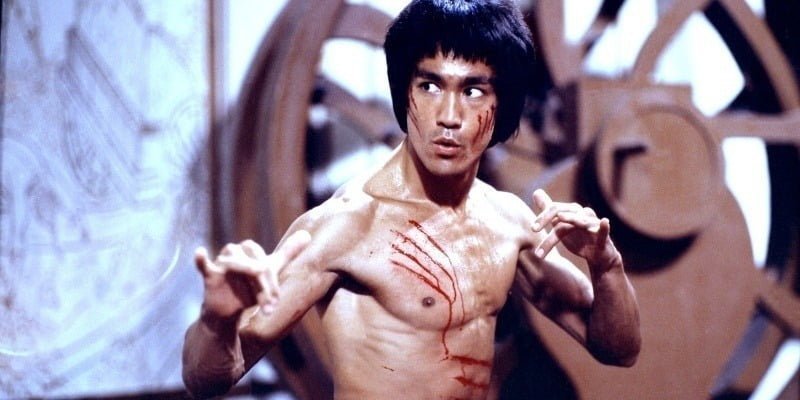 Outdoor Cinema at The Bombed Out Church
The Bombed Out Church will be showing three movie classics. On February 14th you can get all romantic with Hollywood classic,
Casablanca
. On February 16th they'll be showing
In The Mood For Love
and on February 17th you can watch
Enter The Dragon
, bringing the Chinese New Year in with style. Get your tickets
here
.
Great George Square Stage Chinese New Year Celebrations (Sunday 18th February)
11:30am – 12:15pm Kwong Tam School of Tai Chi (in association with See Yep Association)12:20 – 1pm Pagoda Arts – Flower Drums, Fan Tai Chi, Dance and Happy Dance!
1:05 – 1:45pm Firecracker Display – Lucky Man, Dragon and Unicorn Parades
1:45 – 2pm Martial Arts Demonstration (Liverpool Hung Gar Kung Fu Friendship Association)
2:05 – 2:25pm Traditional Chinese Fan Dance & Cheongsam Costume Show (Wah Sing Community Centre Dancers)
2:35 – 2:45pm Chinese Red Lantern Dance (Friendship Dancers)
2:50 – 3:20pm 24 Festival Drums, Liverpool Guild of Students tbc
3:30 – 4pm Chinese Fusion Dance Workshop – have a go! (Movema Dance)
16:00 – 5pm A showcase of traditional and contemporary music, dance and song by Chinese students in a partnership between Everyman and Playhouse and Liverpool Confucius Institute.
5 – 5:30pm Terracotta Warriors Love – A performance inspired by the fusion of Chinese Opera, Martial arts and contemporary dance. (A partnership by Pagoda Arts, Everyman Playhouse and Liverpool Confucius Institute).
5:30 – 6pm Chinese Fusion Dance (Movema Dance & 24 Festival Drums, Liverpool Guild of Students)
6.30pm Chinese New Year lumiere – Jingwei's Legacy
6.40pm Pyrotechnic display
6.45pm Finish
For more information about Chinese New Year happenings in Liverpool visit the Culture Liverpool website here.