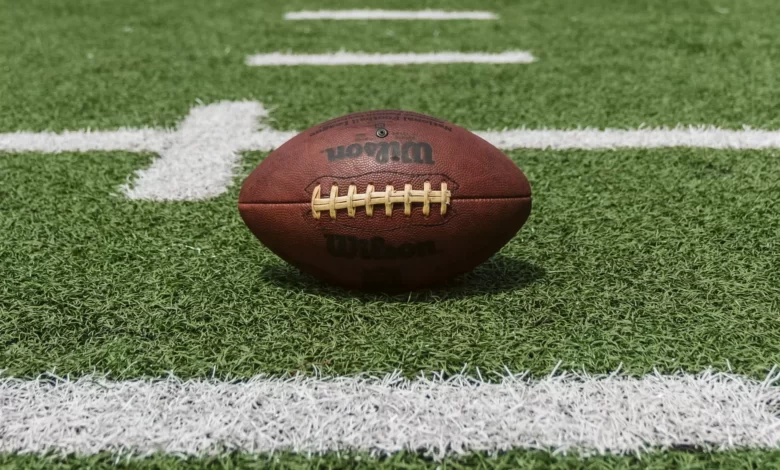 The city of Liverpool is full of intriguing people who love sports, particularly the NFL. Liverpool has plenty of fantastic establishments ideal for watching the game with the company of friends or for enjoying an excellent match alone while betting on Super Bowl Picks and drinking excellent beverages. The day before an NFL game is usually a big deal, but it's much more so in Liverpool. Whether you're a die-hard fan of NFL games or just interested in the vibe, it might be challenging to locate a good spot with good views and fun activities on game day, however, don't fret. Here are some of the greatest clubs and pubs in Liverpool to catch an NFL game:
Bierkeller
Watching NFL games in Liverpool is a common pastime. Bierkeller, located in the city centre, is a terrific place to get a beer and some delicious German cuisine while enjoying the game. You may watch your favourite teams battle it out on any of the many TVs arranged around the bar. In addition, there is plenty of room to spread out with friends and cheer for your side and the seating is nice and cosy. Notably, the super friendly staff at Bierkeller will provide you with everything you need to have a memorable, uniquely Liverpool experience. Whether you are a local or travelling to Liverpool for the first time, Bierkeller might be your best bet if you want to watch an NFL game. 
Yankees Liverpool
A terrific spot to watch NFL games and one of the most popular sports pubs in Liverpool is Yankees Liverpool. Aside from the excellent food and beverages, Yankees Liverpool also has many screens, so no one needs to miss a moment of the action. There's always something fresh and exciting going on at this pub since it hosts several themed events all year. In addition, if you're seeking somewhere to unwind with your crew after a long day, you've found the correct location. Overall, if you're looking for a welcoming place to watch the NFL with some friends over a few cold ones, Yankees Liverpool is a great option.
Legends sports bar
The Legends Sports Bar in Liverpool is among the most outstanding establishments in the city to see an NFL game. It has an excellent environment for football fans, with many TVs and comfy seats, and it's situated near the Albert Dock. Not only can you get some tasty pub cuisine, but there's also a wide variety of craft beers and drinks to choose from at this bar. The pub throws big parties with free drinks and prizes on game days. Consider checking out Legends Sports Bar if you're in Liverpool and searching for an entertainment venue to watch NFL games.
Riley's sports bar
One of the best spots in Liverpool to see an NFL game is at Riley's Sports Bar. Riley's is a terrific place to watch the game because of the wide televisions, cosy seating and tasty cuisine. You may enjoy your favourite drink from the bar's extensive menu while rooting for your side. Various promos also run at Riley's during the season, adding to the fun. Riley's will make your game day experience one to remember with specials on food and drink and fan giveaways and prizes. If you're in Liverpool and searching for an excellent venue to watch NFL games, perhaps consider going no further than Riley's Sports Bar.
Peppercat sports bar
If you're looking for a great spot to watch the NFL in Liverpool, Peppercat sports bar might be a great option. You can enjoy a large variety of craft beers and tasty cuisines. Furthermore, the bar has a plethora of high-definition televisions giving fans great views of the game as their favourite teams battle it out on the field. On Sundays, they provide specials for NFL fans, such as cheap beer buckets and appetizer trays. Thanks to the excellent sound system, you won't miss a minute of the action on the field. In addition, they provide a relaxing environment with enough seats so fans of all sizes may watch the game in peace. Overall, Peppercat sports bar in Liverpool is among the best venues to watch all your NFL games.
In conclusion, Liverpool is an excellent destination for NFL fans to watch their favourite teams. With plenty of pubs and sports bars offering food and drinks, there are plenty of places to cheer on your team in style.