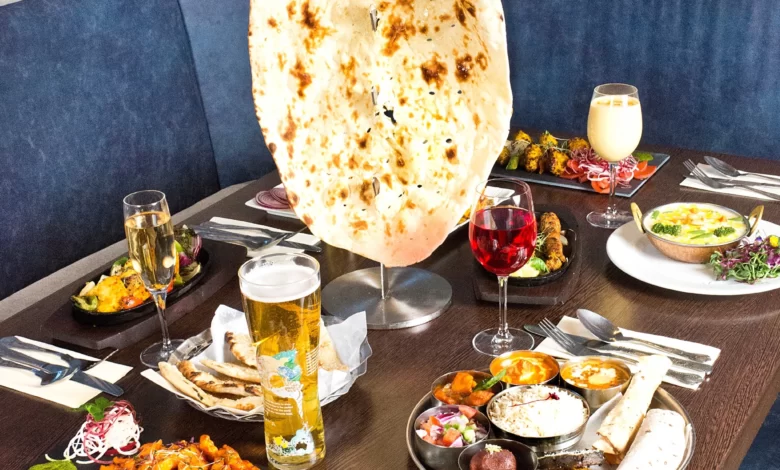 From spicy curries to tandoori-grilled treats and street food delicacies, Liverpool's Indian cuisine scene is thriving. Let's take a gastronomic journey through the best Indian restaurants in Liverpool city centre.
Sultan's Palace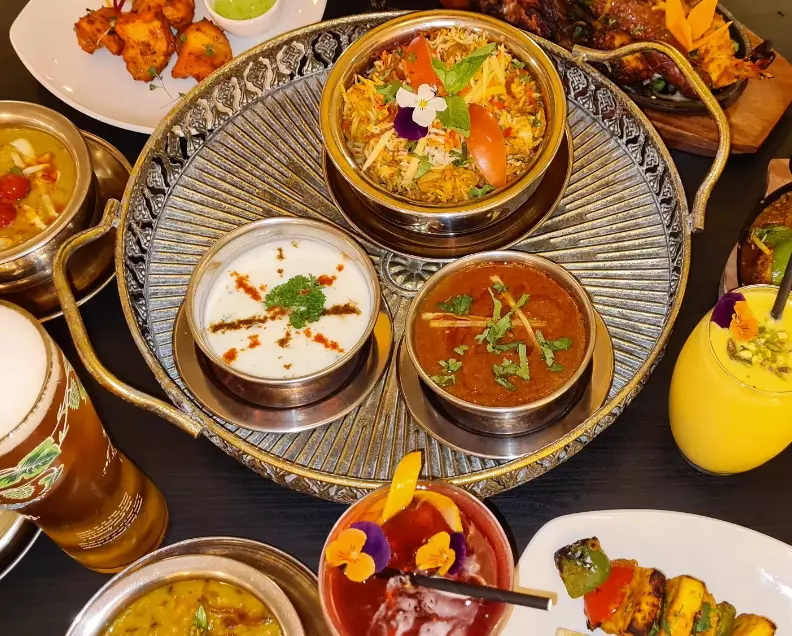 Sultan's Palace is a cherished spot among those who appreciate the complexity and richness of Indian cuisine. The opulent décor is matched by the incredible food. If you're looking to savour authentic Indian cuisine in Liverpool, Sultan's Palace is a jewel in the city's culinary crown.
Sanskruti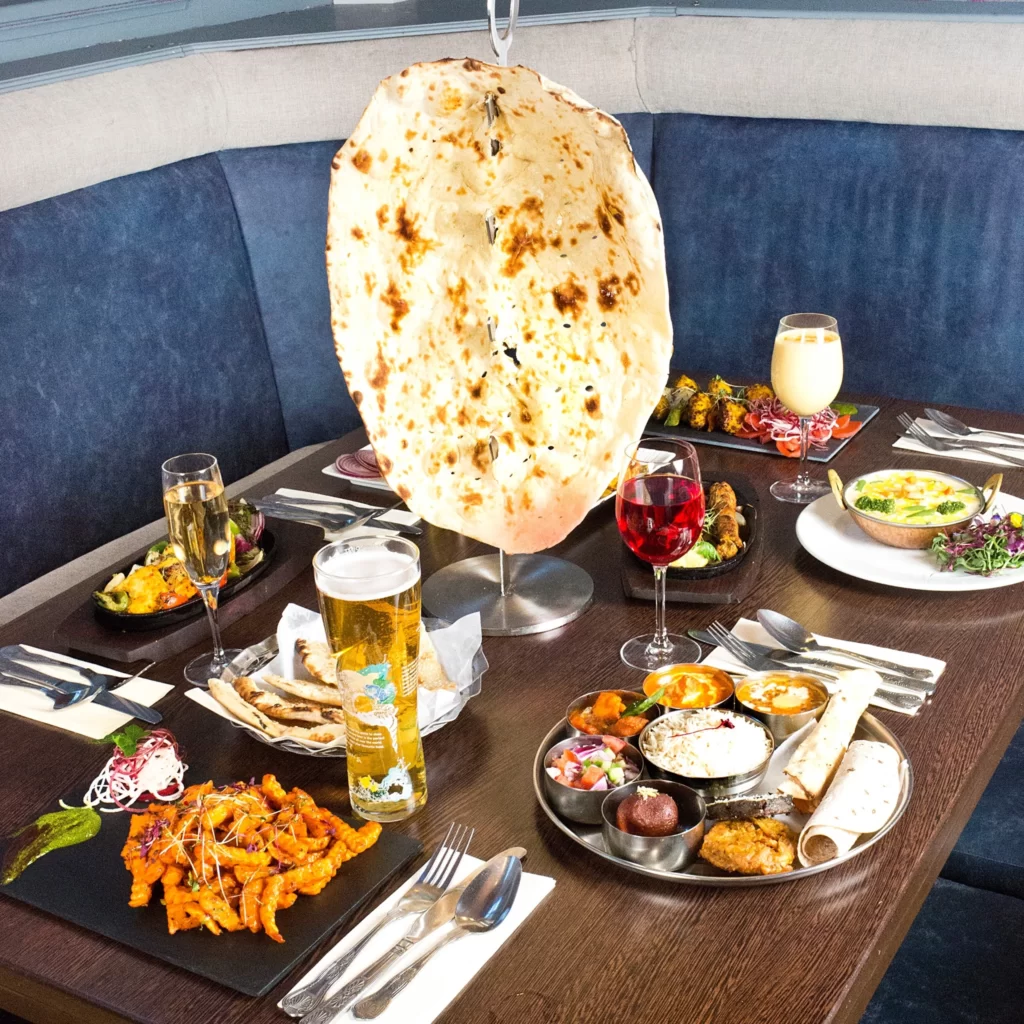 Sanskruti Restaurant is a delightful retreat for vegetarian and vegan connoisseurs, serving an exclusively meat-free menu that doesn't just cater to dietary preferences but celebrates the rich tapestry of Indian vegetarian cuisine. It stands out in Liverpool not only for its commitment to vegetarianism but for creating a space where the flavours of India can be enjoyed in their most genuine and plant-based form. If you're looking to embark on a culinary adventure that's both satisfying and kind to the planet, Sanskruti Restaurant is a must-visit destination.
EastZEast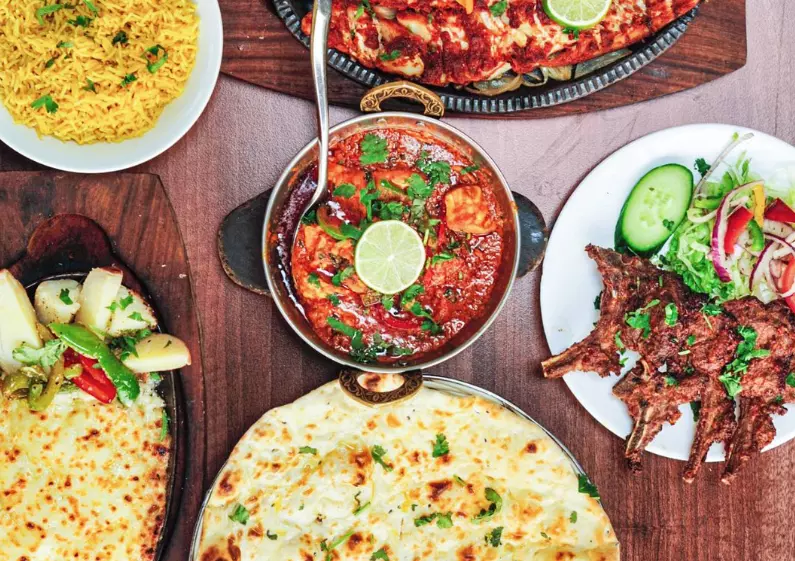 EastZEast Liverpool, the home of Punjabi cooking, is celebrated for its bold flavours and aromatic dishes. With its sleek, modern decor punctuated by splashes of Indian heritage, this restaurant offers a contemporary dining experience rooted in the time-honoured traditions of the East. Indulge in their signature lamb chops or the paneer tikka, and let the robust taste of Punjab sweep you away in the heart of Liverpool.
Mowgli Street Food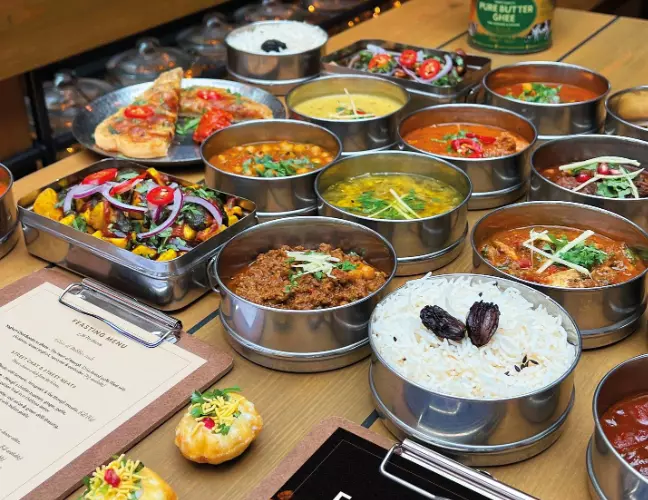 Mowgli Street Food (on Bold Street and Water Street) flips the script on traditional Indian dining with its zesty street food vibe. It's a culinary playground where the flavours are as playful as the decor, offering a feast that's a tapestry of India's rich street food culture. Dive into their tangy 'chat bombs' or relish the comfort of 'Mowgli Chip Butty' for an authentic taste of Indian zest in a laid-back, urban setting.
SK Little India (Inside GPO Food Hall)
SK Little India is a gem for those seeking the homely warmth of authentic South Indian cuisine. Its menu bursts with traditional flavors, from dosas to idli, in a cozy, family-friendly setting. The restaurant is a tribute to the culinary diversity of India, inviting patrons to indulge in a tapestry of spices and textures, right in the heart of Liverpool's dynamic food scene.
Yukti The Art Kitchen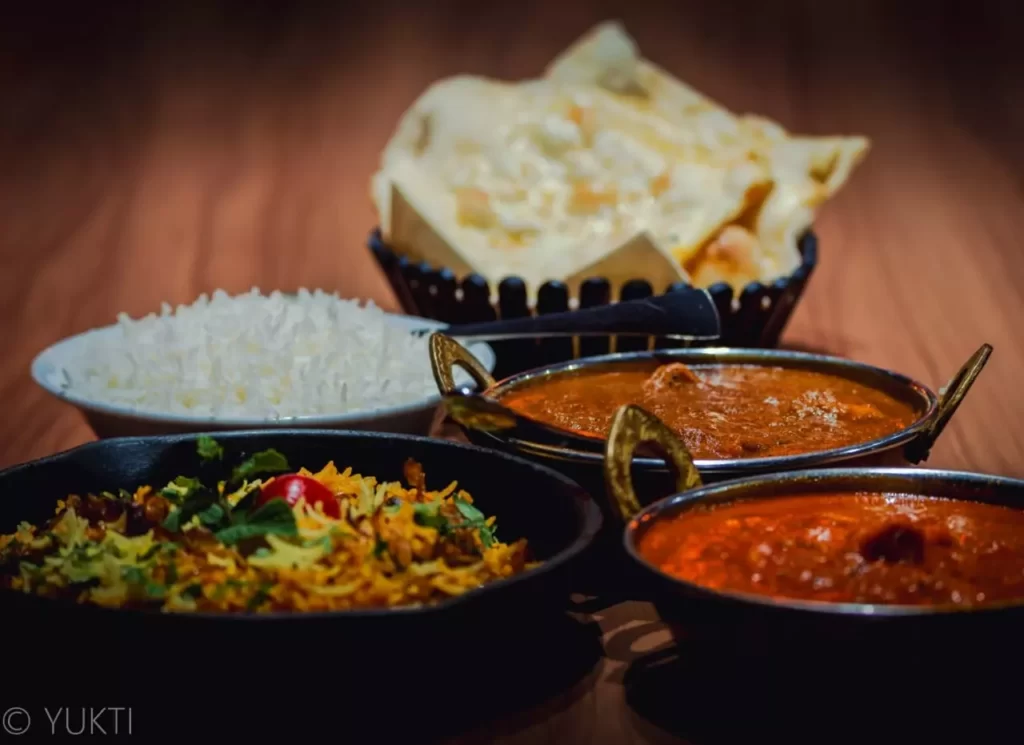 Yukti The Art Kitchen cleverly crafts an avant-garde Indian dining experience, melding traditional flavours with innovative presentation. This upscale eatery showcases the art of Indian cuisine through its creative dishes, such as the 'Trio of Chicken' and 'Lamb Shank Rogan Josh.' The restaurant's ambiance is infused with a contemporary elegance, inviting diners to savor the essence of refined Indian cooking amidst a stylish, sophisticated backdrop.
Bundobust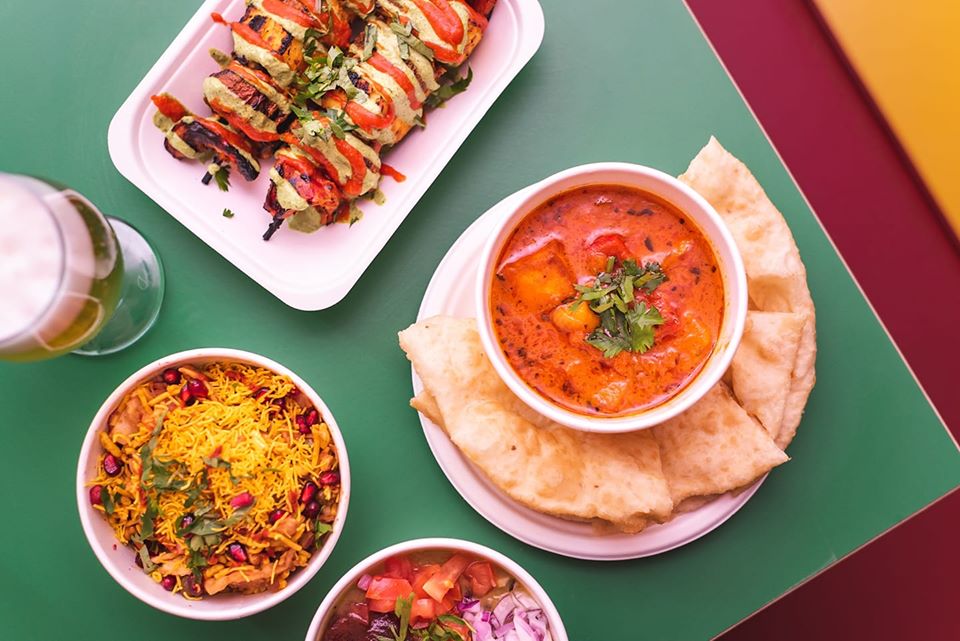 Bundobust is a buzzing hotspot where the vibrancy of Indian street food meets the relaxed vibe of a craft beer bar. It's a casual, laid-back space where communal dining tables invite conversation over shareable plates. From the spiced Okra Fries to the Vada Pav, Bundobust is perfect for a flavour-packed gathering with friends, all in the heart of Liverpool's dynamic city centre.
Barton Rouge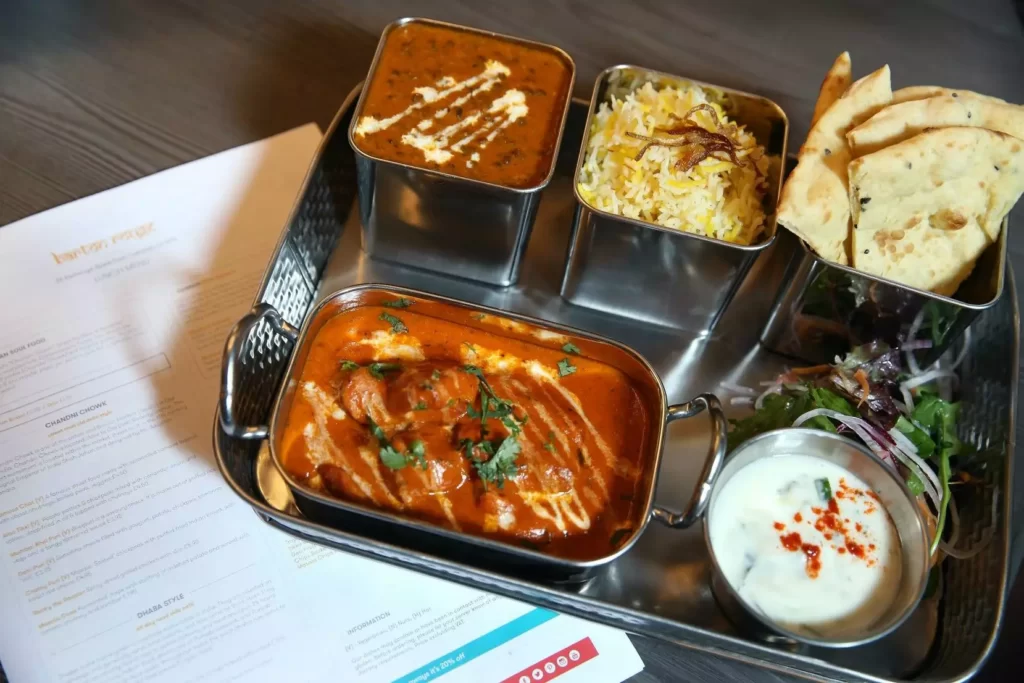 Barton Rouge is an exquisite Indian dining destination that blends traditional recipes with a modern dining ethos. With its sleek interiors and ambient lighting, it promises an atmospheric setting for enjoying richly spiced curries and sizzling tandoori dishes. The restaurant's commitment to creating a memorable experience is evident in every dish, offering a sophisticated twist on Indian classics in the heart of the city.
What do you think of our best Indian restaurants in Liverpool guide? What's your favourite Indian restaurant in the city? Let us know in the comments below.