The city's Scouse brasserie, Barnacle, launches their brand new Sunday roast option this weekend.
Life at Barnacle has been busy. Fresh from its opening month through December, Liverpool's Scouse brasserie has already set a new tone for dining in the city. 
Now the team are very proud to announce from Sunday 16th January their 2 and 3-course menus will feature a Sunday roast option available as a main choice.
The new Sunday roast menu options are either:
Whitchurch roasted chicken breast and leg, glazed piccolo parsnips and carrot, kale, roast potatoes, Yorkshire pudding and gravy.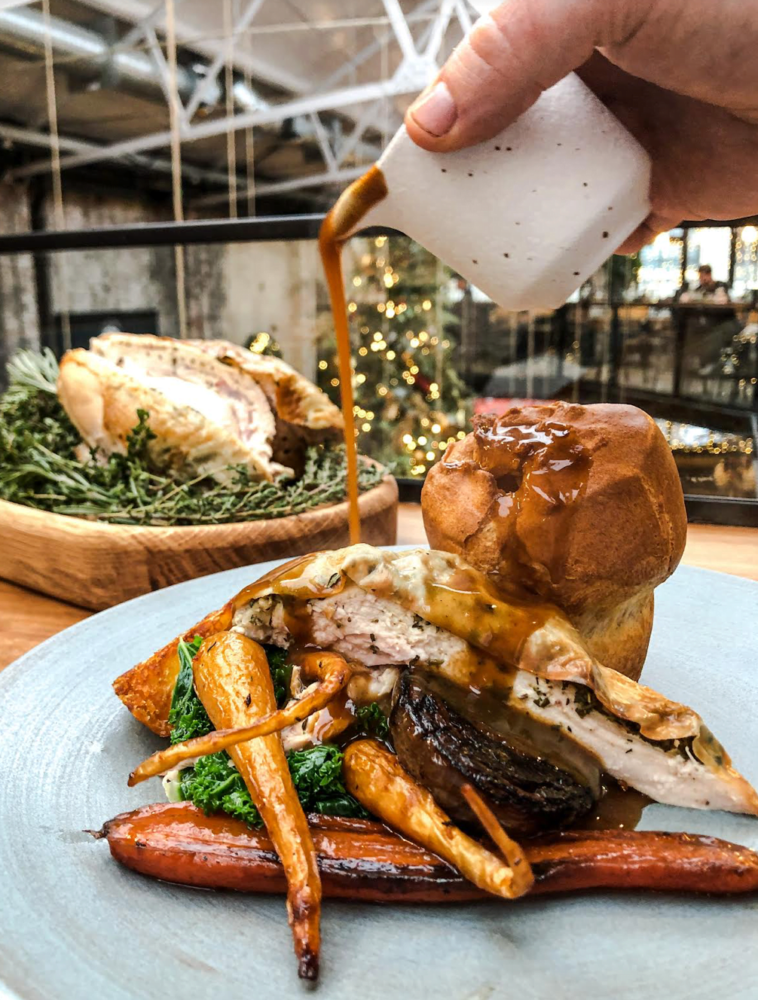 Cumbrian sirloin of beef, slow cooked cheek, glazed piccolo parsnips and carrot, kale, roast potatoes, Yorkshire pudding and gravy.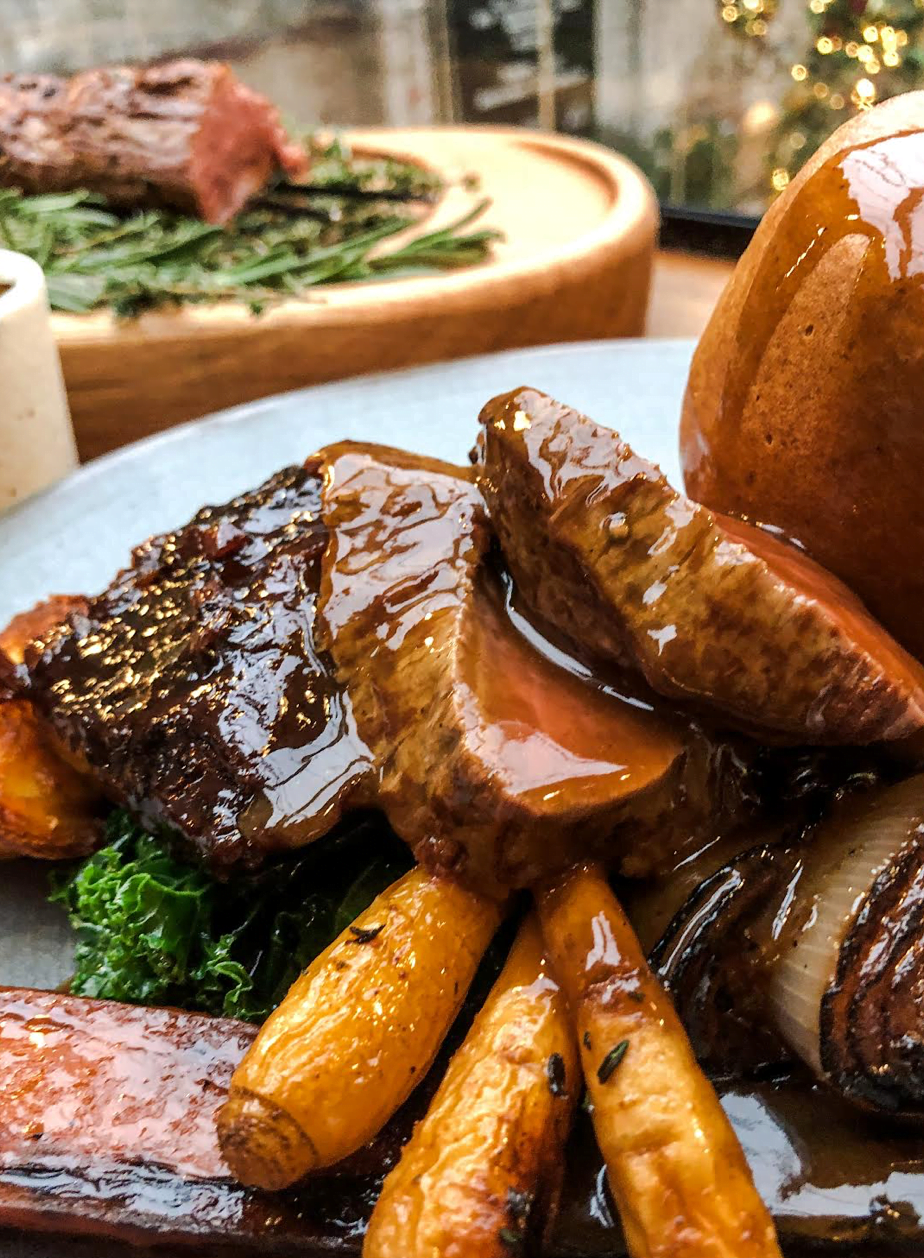 Set in the beautiful mezzanine at Duke Street Market, Barnacle's focus is firmly upon local ingredients, provenance and sustainability. The quartet of chefs who founded it – The Art School's Paul Askew, Bone and Block's Harry Marquart and local kitchen stars Kieran Gill and Jake Lewis – work with artisans, farmers and cultivators from across the region whose wonderful produce is elegantly crafted upon on each plate. The chef's collective vision embodies the gastronomic soul of Liverpool, charting its historic maritime origins right to the present-day.
Harry Marquart says: "Liverpool absolutely loves a Sunday roast so we are immensely proud to be making our own contribution to what is most certainly a way of life for many here each weekend. As with our wider menus, our roasts feature ingredients which are as local as possible. We are all about championing these people doing amazing things in the fields and farms around us and we are bringing this into the kitchen to be served. We are really excited for what 2022 is going to bring – we have really only just begun here."
The intimate restaurant also features a bar menu with delicious snacks and a wonderful array of wines, spirits and beers.
Barnacle are also offering a complimentary glass of Aienera Methode de Champenoise to each guest booking a three-course meal from their prix fixe menu. This offer is valid on Wednesdays and Thursdays throughout January.
Barnacle's 2-course prix fixe is £28.50 and their 3-course prix fixe is £37.50.
Barnacle
Duke Street Market, 46 Duke St, Liverpool, L1 5AS

https://barnacleliverpool.co.uk
https://facebook.com/barnacleliverpool/ 
 https://twitter.com/Barnaclelpool  
https://instagram.com/barnacleliverpool/