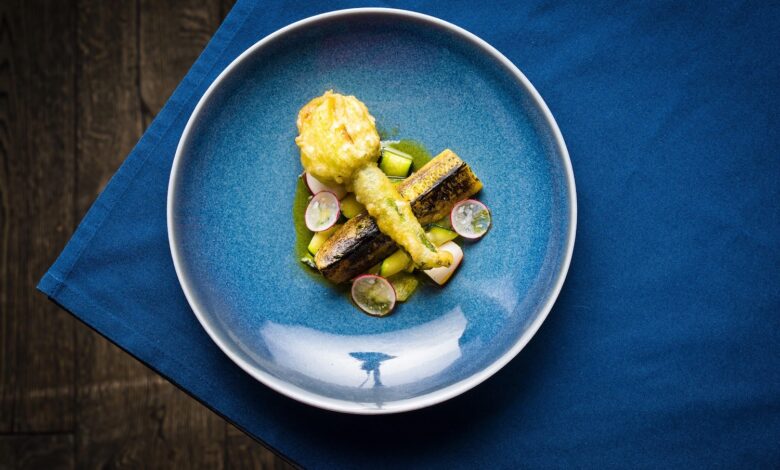 Now summer's in full flow, the seasons shift and the farms and fields across the region offer their wonderful new produce.
And over at Barnacle – the intimate Scouse brasserie nestled in the upper floor of Duke Street Market which is now in the Michelin Guide – it's an opportunity to launch a new menu to embrace the abundance of new produce and ingredients selected for their seasonality, flavour and sustainability. One starter, the courgette flower dish, is sourced solely from a single supplier – Growing Fields.
Harry Marquart, one of the four chefs who founded Barnacle, explains: "Our ethos from day one has been to capture in the restaurant what's happening around us. We have got great relationships with independents like Edge and Sons, Wards Fish, From Field 2 Fork and many more who are all forming the bigger picture of how important the provenance of what we eat is. Across our new menu as much as possible is sourced locally and this philosophy has led to some outstanding new dishes – our heritage courgette, lemon verbena, Wirral lemon ricotta starter is all sourced from Growing Fields which we are all very proud of; our Peterhead hake main and 'Strawberries and Cream' from Claremont Farm for dessert represent the very best of what grows around us. And at all of these places you can go in yourself and buy their wonderful produce too."
Barnacle recently installed a beautiful map created by The Nest's Katherine Caldwell, which charts the remarkable diversity the region has across its fields and farms and artisans and cultivators. It brings to life how Liverpool has evolved as a culinary destination.
The quartet of chefs who founded Barnacle – The Art School's Paul Askew, Bone and Block's Harry Marquart and local kitchen stars Kieran Gill and Jake Lewis – embody the gastronomic soul of Liverpool, charting its historic maritime origins right to the present-day.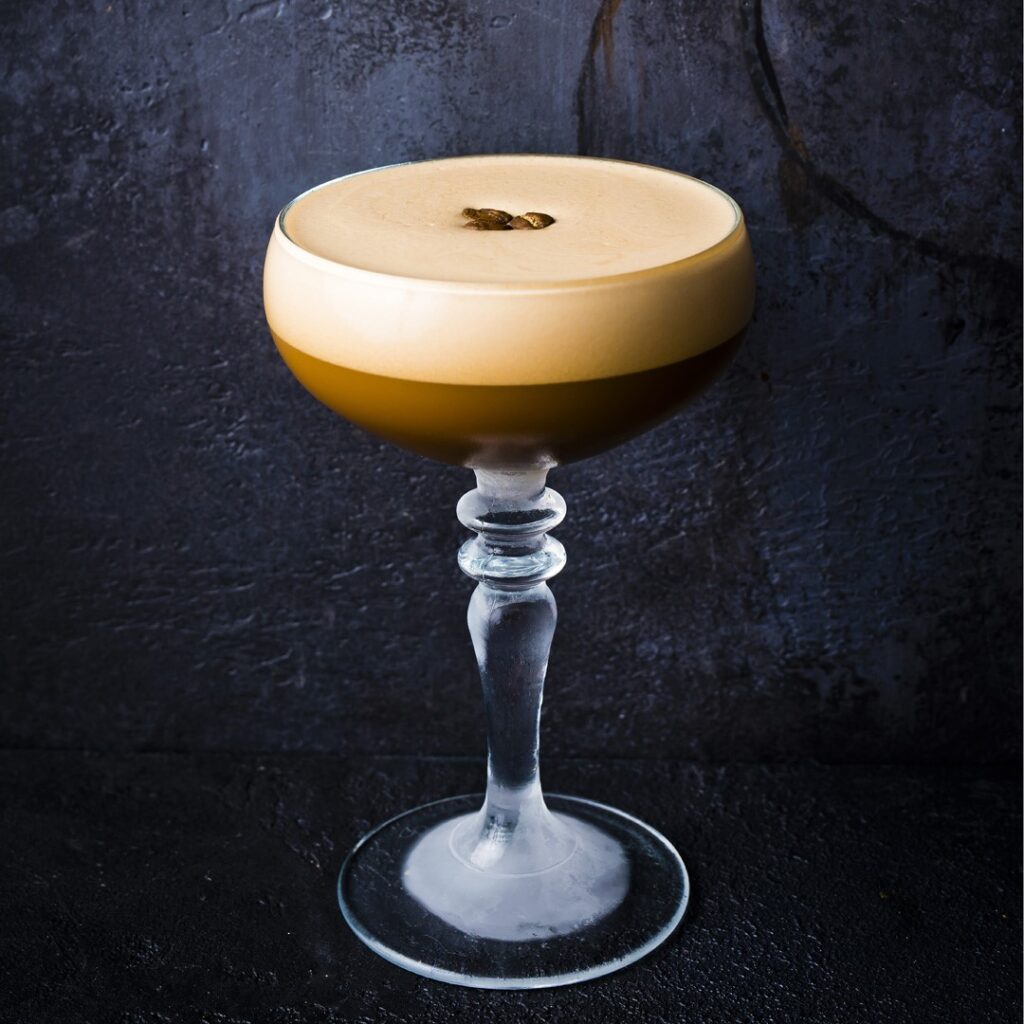 Barnacle – Summer Menu
CHEF'S SNACKS
Gordal olives £3.50
Oyster, buttermilk £3.50
Black pudding croquette, apple £2.50 each
"Chips and cheese" artichokes, roasted garlic, Connage gouda £5.00
AMUSE BOUCHE
New season English Pea Veloute with chive and crème fresh paired with 5 grain sourdough bread and raw milk Wirral butter
STARTER
Beef brisket, sweetcorn, cornbread, Granny Smith apple
Glazed pork belly, Tokyo turnips, miso, sesame, Chinese leaf
New Liverpool chowder, smoked haddock, cockles, dill, samphire, oyster leaf
Growing Fields' heritage courgette, lemon verbena, Wirral lemon ricotta
MAIN COURSE
Wards Peterhead hake, tomato, fermented strawberries, tomato consomme, gooseberry, horseradish, borlotti beans
Roast chicken breast, chicken sausage, mash, Grelot onion, sauce with pickled onion, tomato, mushroom, tarragon, burnt butter, sherry vinegar
Herdwick lamb rump and neck, smoked anchovy, curd, broad beans, mint, baby gem, basil, lamb fat potato (£5 supplement)
Roast cauli, bulgar, apple, pomegranate, almond
DESSERT
'Strawberries and Cream' Claremont Farm strawberries, elderflower 
'Solero' Alphonso mango, coconut milk, coriander, Lime
Chocolate fondant, 92 Degrees Coffee
Celtic cheese board with 5 cheeses (+£13.50)
PETIT FOURS
Burnt butter fudge (+£2.50)
2 courses £37.50 // 3 courses £45.50
Barnacle
Duke Street Market, 46 Duke St, Liverpool, L1 5AS
https://barnacleliverpool.co.uk