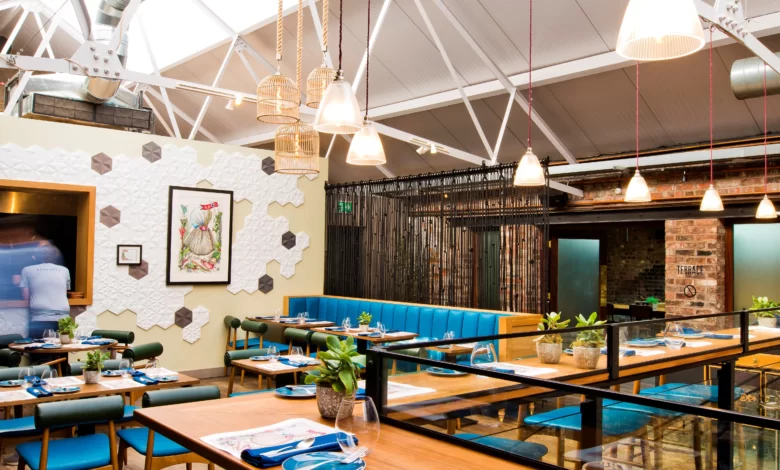 For Father's Day on Sunday 18 June, Barnacle's celebrated Sunday lunch service is the perfect place to get together with loved ones.
To make all of the fantastic fathers out there feel even more treasured, the city's best Sunday roast is a refinement of exquisite flavours and locally sourced ingredients.
Barnacle's sumptuous Sunday roast is one of Liverpool's favourite dining experiences – hearty, delicious and irresistible. And to serve all of the family on this forthcoming special day, there's a kids' menu too for the younger ones to enjoy.
The intimate Scouse brasserie is not just about the food which has already set the restaurant's standards so high. Barnacle has an elegant wine list, an abundance of bubbles and some of the best cocktails in the city region too. Each Old Fashioned is crafted with love (as are all of the drinks) and perfect for each favourite father to imbibe, through to a range of delicious beverages, many of which hail from local producers.
The Barnacle team celebrate Liverpool's gastronomic present whilst also looking back to the styles and inspirations which have found their way here over the decades as part of the city's storied past as a port. Each dish has a tale to tell.
The quartet of chefs who founded Barnacle – The Art School's Paul Askew, Bone and Block's Harry Marquart and local kitchen stars Kieran Gill and Jake Lewis – work with independent  artisans, farmers and cultivators from across the region whose wonderful produce is elegantly crafted upon on each plate. Their collective vision embodies the gastronomic heart and soul of Liverpool, working seasonally and sustainably with each menu.
Barnacle Father's Day Menu
ARRIVAL
Henners English sparkling wine or choice of local beers or soft drink
AMUSE BOUCHE
STARTERS
Saltmarsh lamb, raspberry, Smithy's mushrooms, aubergine puree (GF)
Asparagus, goat's curd, Growing Fields' radish, blood orange, barley (GF)( V)
New Liverpool chowder, smoked haddock, cockles, dill, kohlrabi, oyster leaf (GFA)
MAINS
Edge's dry aged beef sirloin or Dukkah spicedcauliflower(V) (VV)
All served with roast potatoes, tender stem broccoli, kale, tarragon carrot, Yorkshire pudding and gravy (GFA) (V) (VV)
900g Cote de boeuf, Hasselback potatoes, Roscoff onion, hispi cabbage, sauce poivrade (GFA) for 2 (£9.50pp supplement)
Wards' Tandoori spiced monkish, red lentil dahl, roasted Ormskirk cauliflower (GFA)
Gnocchi, peas, Growing Fields' kale and rainbow chard, shallot, crispy sage (V) (VV)
DESSERT
Guanaja 70% fondant, 92 Degrees Coffee cream, coffee oil (V)
Barnacle seasonal tart (V)
Whipped bay panna cotta, lemon thyme, Aintree honey, Earl Grey (GFA)
Selection of heritage Celtic cheeses and port (£18 supplement)
*Kid's menu available
£55 per person includes arrival drink, amuse bouche and 3 courses
Barnacle
Duke Street Market Mezzanine, 46 Duke St, Liverpool, L1 5AS
Open Weds and Thurs: 5-8:30pm / Fri and Sat: Midday-8:30pm / Sun: 12-6pm
Telephone: 0151 245 5113