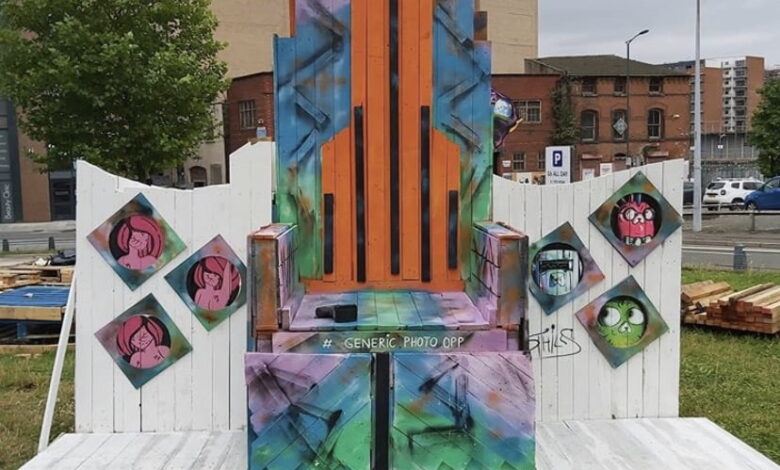 The Baltic Green urban park is a facinating project led by the local community, creating a fun and creative space in the Baltic Triangle.
In the heart of Liverpool's Baltic Triangle you'll find the Baltic Green urban park featuring some very impressive and unique structures, all created by local volunteers, including a colourful throne, a stage, a gazebo, picnic benches and more.
The Baltic Green urban park is a project ran by Tristan Brady-Jacobs who hopes the park will unite the L1 and L3 communities of the city. Tristan is a patron of the Baltic Triangle as he and his wife Delia own the Hobo Kiosk pub just a stones throw away from the park.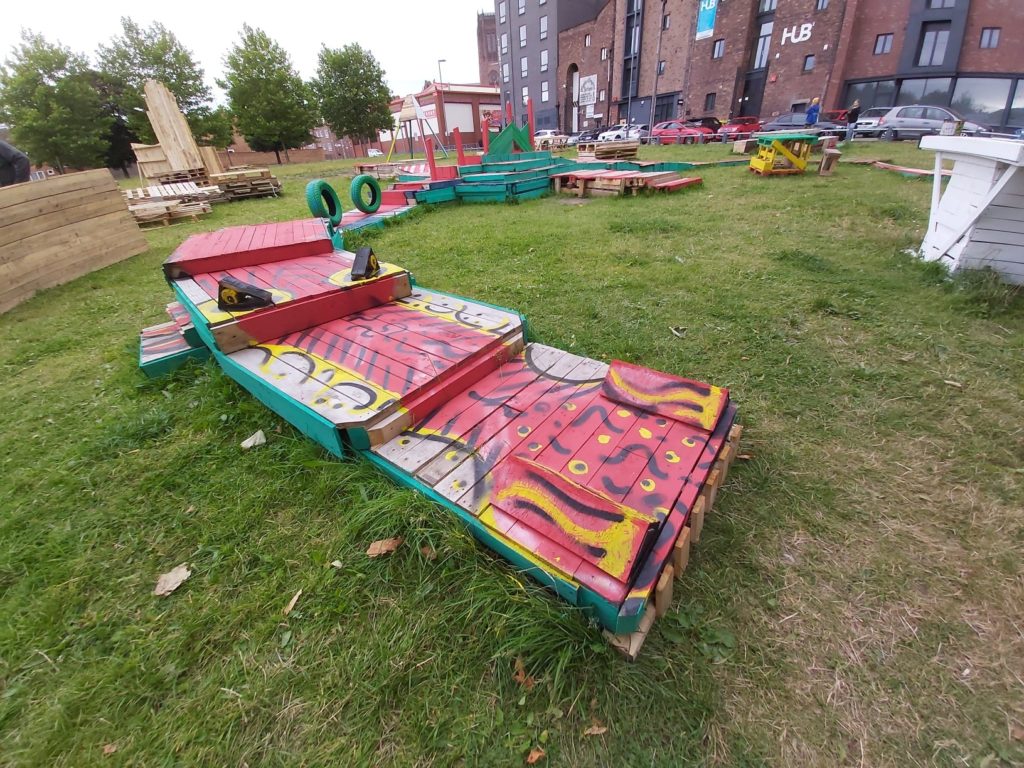 After receiveing permission from the council Tristan got to work on creating his vision for the park, working with the local community to build picnic benches, thrones, a performance stage and even an inventive dragon structure, made out of pallets and pieces of wood donated by local building sites.
Over the August bank holiday weekend they hosted a one day festival, inviting local artists and musicians to perform on their impressive stage and hopefully this will be the start of regular events in the park.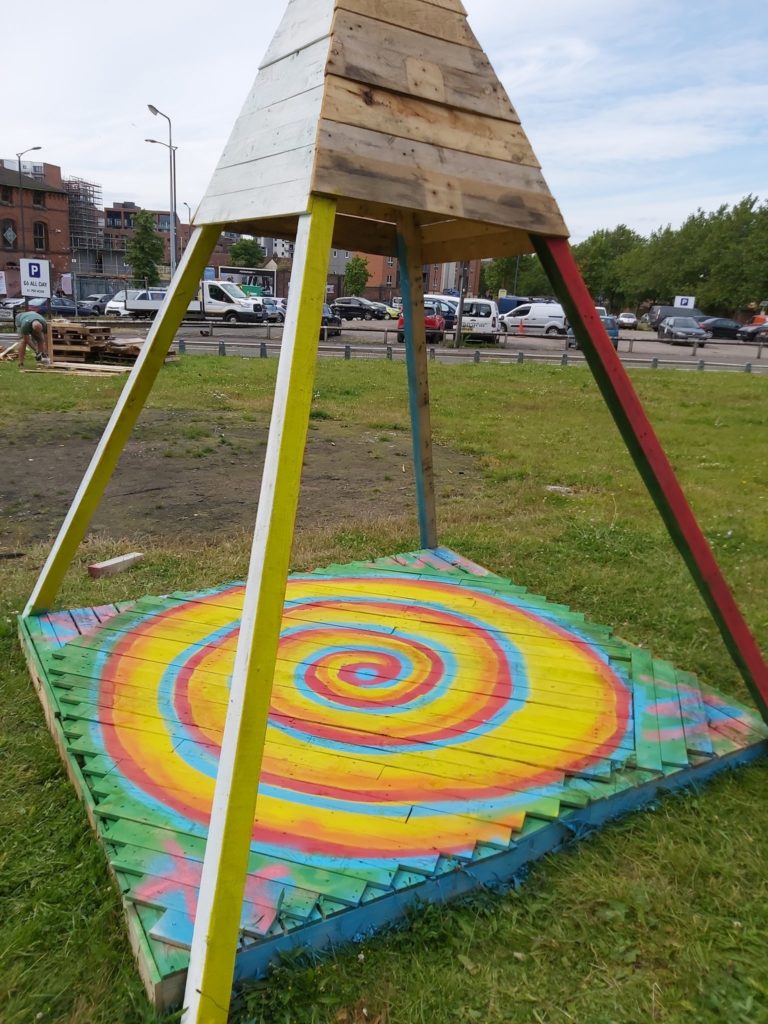 With the popularity of the Baltic Triangle continuing to grow, we hope the project continues to grow with the revitalised area.
To find out more about the Baltic Green urban park visit https://www.facebook.com/baltictrianglegreen/