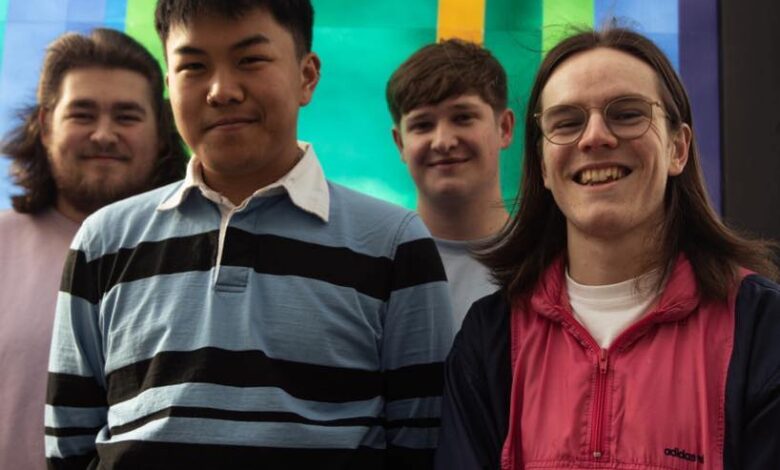 Carrying on from the success of their debut EP, Way Too Cool For Me, Ask Elliot are returning with a brand new single Bending Over Backwards. Following similar characteristics of other bands such as Spinn and Wallows, their breezy guitar riffs alongside the thumping bass and drums help the band create a fresh indie sound. 
At the forefront, Ream Radomes leads the young four-piece band and tries to use realism in his lyrics, depicting habits and traits of everyday life. Produced and mixed by Rob Whiteley, the band's sound is truly captured and you can feel the youthfulness in their music, both sonically and lyrically. Previous releases have been successful like 2032 which has over 140,000 streams and with over 2,000 followers on Instagram, their fanbase is growing with every release.
Playing with such bands as Spinn and Monks in venues like the O2 academy and the Arts Club, Ask Eliiot have really matured and chiseled out their own sound and it's clear from Bending Over Backwards is their best work to date. 
The song itself is explanatory, trying your best for someone but it never seems to be enough, which everyone can relate to. With the lyrics and the ever-present catchy guitar line, this single is a real attention grabber and leaves me excited to see what the future holds for them.
Ask Elliot release Bending Over Backwards on Friday 16 September and you can pre-save the track here. In the meantime you can listen to the band's Way Too Cool For Me EP here.
Oisín McAvoy