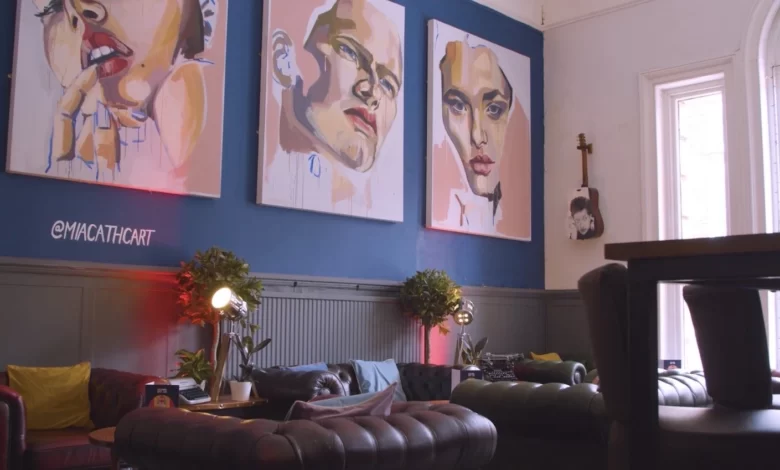 This month Arts Bar Hope Street is hosting an event to mark Earth Day and you're all invited. The exhibition, curated by Laura McCann, is free to attend and will showcase four artists who are all inspired by the world around them. Below we introduce the artists to give you a taste of what you can expect from the exhibition.
Lena and the Sea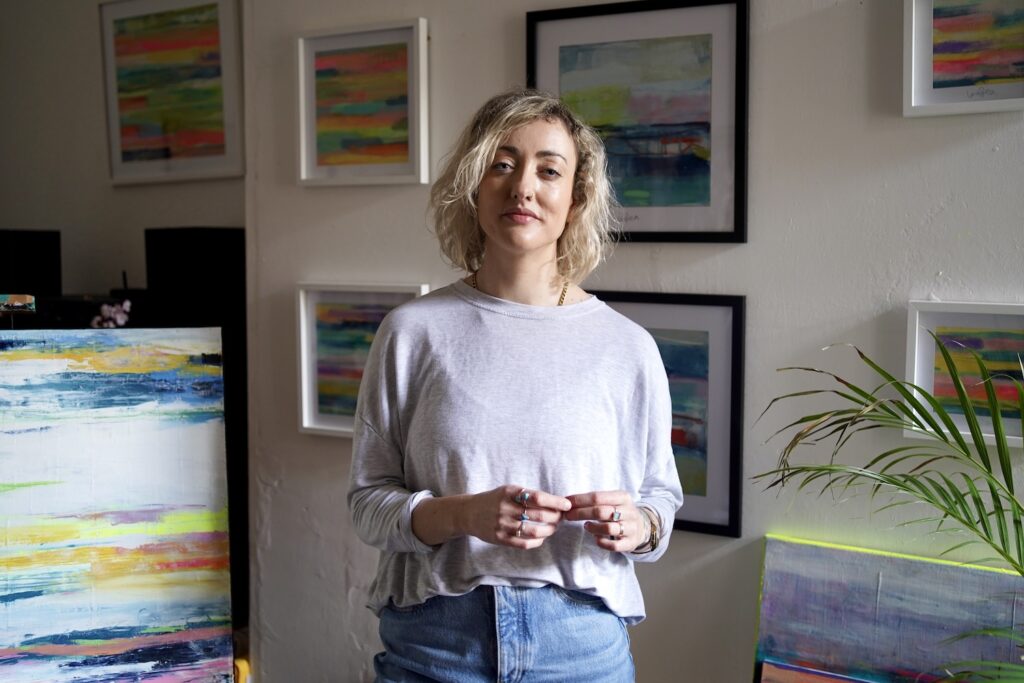 Lena (known on Instagram as "Lena and the Sea"), found that the joy went out of her creative practice whilst she was studying for her fine art degree. After graduating she wanted to go in a completely new direction, she still wanted to do something creative that allowed her to work independently, so she made the decision to train as a hairdresser.
The career change worked for her until 2018, when as a mum of two she realised she needed another form of self-expression and she once again turned to her paint brushes. Lena, who regularly swims at Formby beach, soon found her passion for wild swimming influenced her paintings.
Lena believes that wild swimming is a metaphor for life, in that it is always full of unexpected challenges that you have to learn to navigate in order to progress. The pieces Lena has created especially for this event explore the connections she feels when near the sea.
Suzanne Grace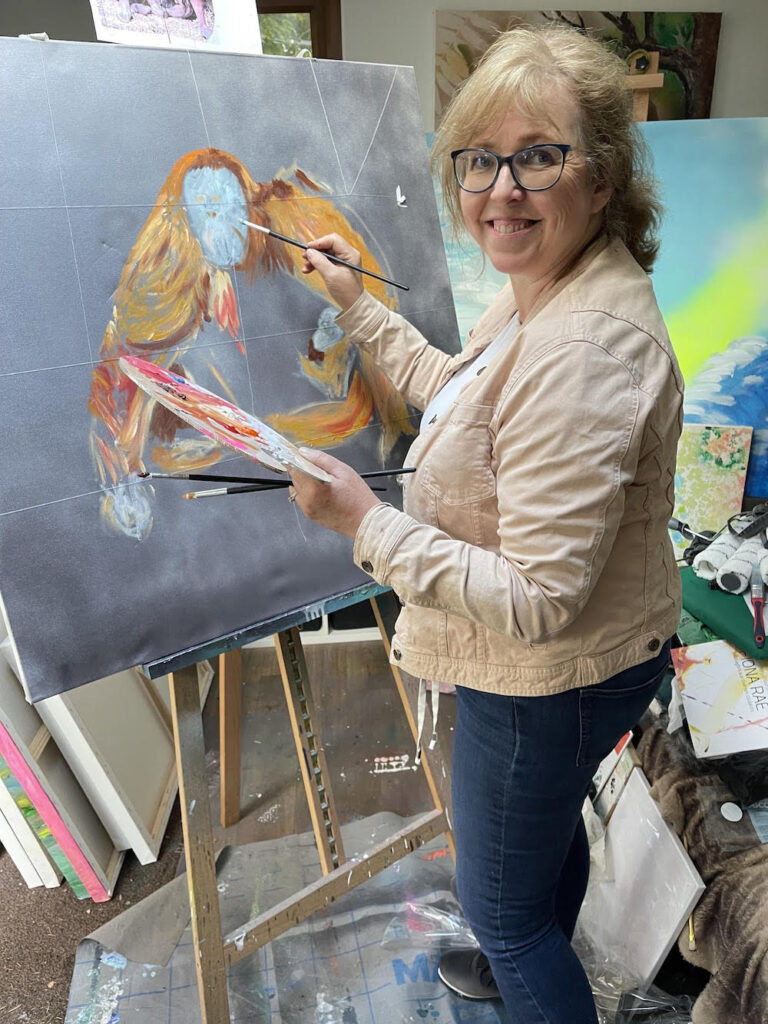 In 2012 Suzanne Grace studied at Liverpool Art College and UCLAN and has since then she volunteered at Liver Sketch Club. Constantly experimenting with new ways to develop her own artistic practice Suzanne takes an active interest in the local arts scene and has recently helped raise funds for Refugee Women Connect.
A person of many talents, Suzanne is also a qualified teacher, zoologist and management conservationist, all of which influence her art, which often focuses on nature. Suzanne is always researching different topics that inspire her work and is currently studying extinction crisis, rewilding and other environmental issues.
For this event Suzanne will be displaying large paintings that depict something close to her heart, endangered species.
Steph Aldwinckle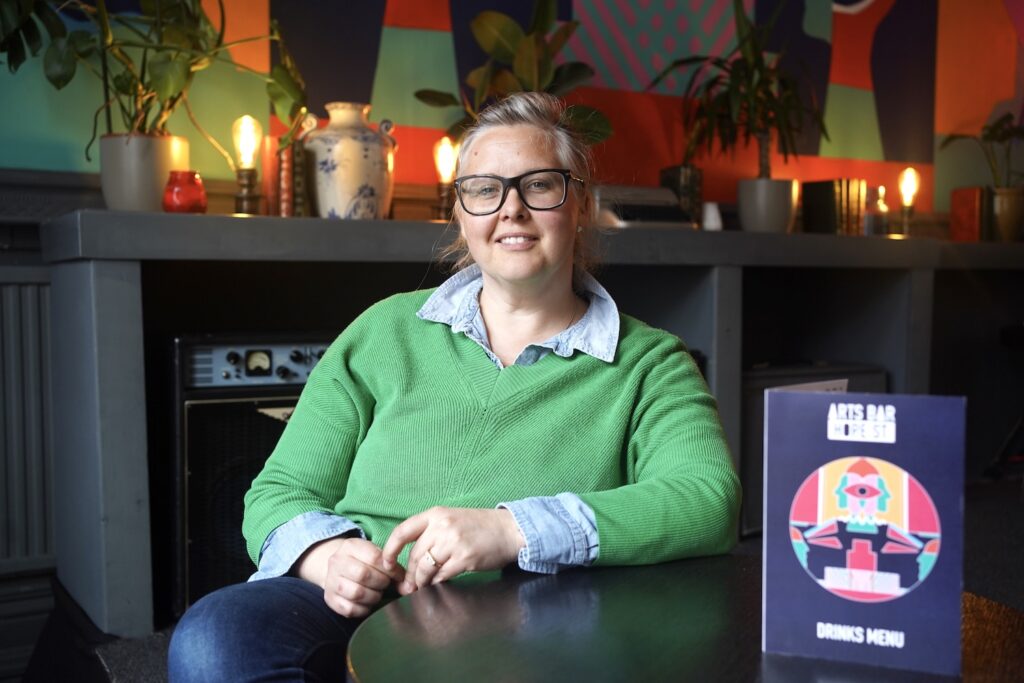 West Kirby based Steph Aldwinckle is an abstract artist who is heavily influenced by her surroundings. Having received a BA Hons in Animation and Illustration many years ago, it wasn't until Steph moved to the Wirral in 2020 that she decided to focus on her art again.
Steph's home studio overlooks the beautiful Wirral coastline and it is this view of the peninsular and the dramatic Welsh Hills that inform her colourful abstract landscapes.
For the Earth Day exhibition Steph is displaying a range of work that illustrate how she's constantly inspired by the ever changing appearance of the natural world around her.
Andreea Mate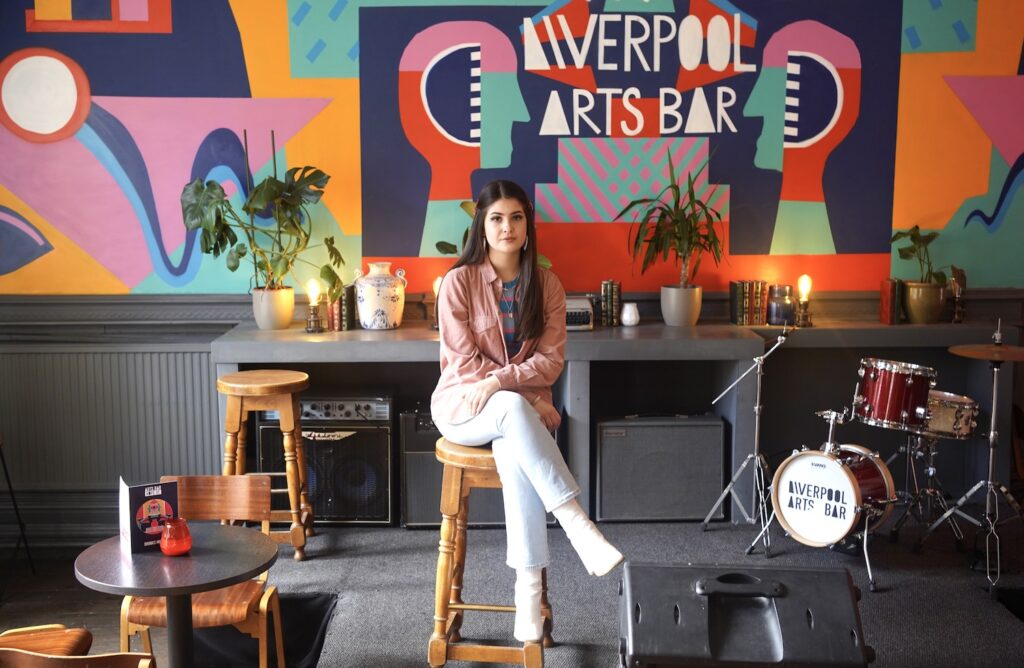 Andreea Mate is a Liverpool based artist currently studying for an MA in Exhibition Studies at LJMU. Andreea's art often explores her life experiences but she also views her creative practice as a therapeutic process. Having spent her early childhood in Romania, Andreea's work is partly informed by the reality of growing up being influenced by two different cultures.
The paintings Andreea is showing at the Earth Day exhibition began during lockdown and were key in supporting her mental wellbeing throughout that time. The pieces which depict different types of wildlife function on two levels. Initially we see the obvious image but like in the natural world, not all is what it seems on the surface and each painting represents something far deeper and more personal to the artist.
The Earth Day event curated by Laura McCann launches on Thursday 20 April, 6pm-9pm and continues Friday 21 until Sunday 23 April, 12pm-5pm. Entry is free and art will be available for purchase. For more information go to lauramccannphotos.com.