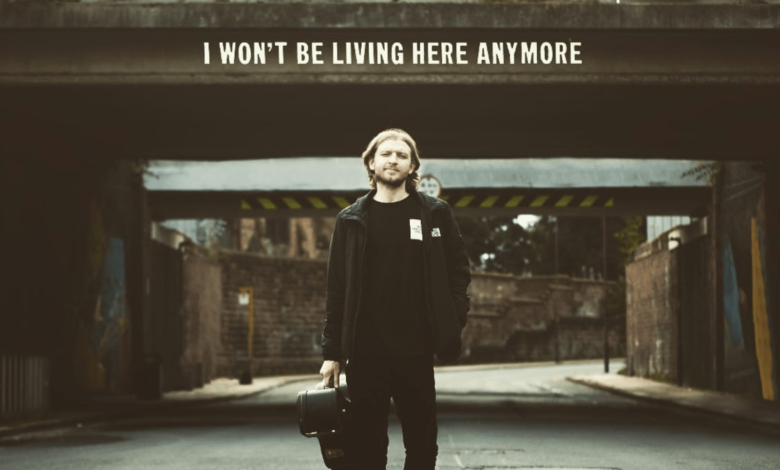 There's some fantastic music on the periphery and most importantly is there's diversity and genre-bending artists at every turn. The number of festivals alone that cover everything from reggae to disco shows that our city truly is one that celebrates music in all forms.
Often there's bands and artists that span across a range of decades and genres, with a perfect example in the form of Liverpool born Andrew Neal, who blends genres such as Folk and Merseybeat with Rock and Roll and Blues, creating upbeat foot tappers mixed with brass, catchy melodies and concise lyricism.
"I Won't Be Living Here Anymore is, I believe, my best song to date musically and lyrically. It shows the progression from my previous two singles. Personally, it outlines the positive changes I have made in recent years in my own life, leading me to better things."
The new single is, in Andrew's own words, a reflection of his improvement, dedication and self-belief. After some personal setbacks and difficult challenges, he has the experience to channel these situations positively to motivate himself to move forward. It is clear from Andrew's professionalism and dedication to his music career that he shows no signs of slowing down but rather a keen desire for continued progress.
The musicality and understanding of the movement of the music is evident, but also shows in the range of instruments that Neal covered in the recording process at Whitewood Studios, covering everything apart from strings, brass and drums.
"I write all of  my songs on acoustic guitar first. I have a technique and style where I use bass notes and lead within the rhythm, this gives melody and atmosphere to the song, creating a perfect backbone to compose other instrumentation around the rhythm."
After a previously successful career in a different outfit, The Stamp, Andrew has taken all the experiences of touring life to produce and plan a path for himself, and now with three singles under his belt there's a sense of momentum that's starting to gather.
The two songs already released – Where I was Born and Paint the Dark are all available to stream online to get a sense of other elements to the country/blues/Americana vibe which is certainly working wonders so far. Following his upcoming release on 21 December, he will be back in the studio in January to record a further two singles which will only built on his impressive foundation that has emerged.
Follow Andrew Neal on Instagram for updates.
Michael Fell