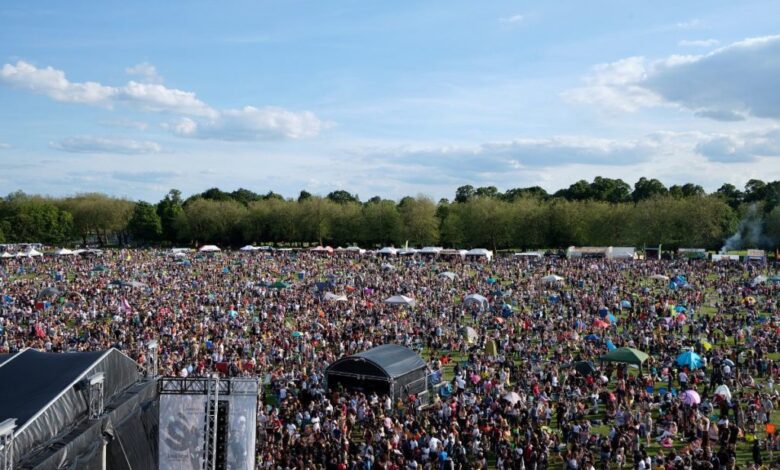 Much awaited after its two-year hiatus, Africa Oyé returns to Sefton Park on 18 and 19 June. This year sees the festival celebrate its 30th anniversary, obtaining status as one of Liverpool's most beloved annual events. Its international lineup of artists is also complemented by a whole host of local talent, with its 'Introduces' initiative and community programme.
Read all about this year's Africa Oyé festival, from the headliners to the Active Zone and much more here.
First launched in 2015, Oyé 'Introduces' allows for Northwest artists to kick off the musical festivities of both days, also giving opportunity for younger aspiring talent to share the stage. The Saturday will see a special performance take place to mark the 30th anniversary from Oyé favourites and Staged Kaos. Educational workshops from Staged Kaos will focus on societal issues including Black History and female empowerment. Musical attributes from Africa Oyé 'Introduces' will fall to Nazeem on the first day. Nazeem is an artist that looks towards his roots for inspiration, his two-year residence in Senegal is a defining factor for his musical talents. He merges Zouk, Reggae, Dancehall and Afro Pop to create a sound you can't help but dance to.
The Sunday is set to open with Liverpool Neo-Jazz singer, Ni Maxine. Her varied musical upbringings, consisting of gospel and rare grove through to R&B is what gives her a distinct identity as an artist. Her work over the past year also reflects the exploration of identity, the idea of home and belonging, as well as self-esteem.
With regards to the Liverpool hip-hop scene, making their main stage debut also on the Sunday is DJ 2Kind and the L100 Cypher. DJ 2Kind, another Liverpool based artist and DJ started primarily alongside the Liverpool Urban DJ collective, 'Lyrical Compact'. After spending 10 years performing in UK wide venues, he brought top rated artists to Liverpool. He also has a radio show, 'The L100', that showcases purely grassroots level artists. Due to the success of the show, it has seen 2Kind's collective artists share the stage with big names such as Method Man and Mobb Deep.
These artists, not only being homegrown talent, will also be the catalyst for what is set to be an exceptional weekend of live music and culture. Africa Oyé takes place on June 18 and 19 2022, in Liverpool's Sefton Park from 12:30pm til 9:30pm both days and entrance is FREE.
For more information about Africa Oyé visit https://africaoye.com/
Eden Wilkinson