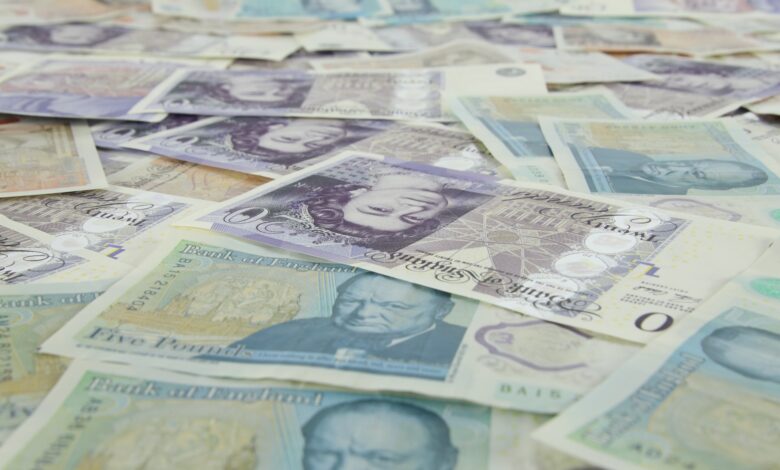 Editorials
7 Simple Ways To Increase Your Passive Income
Whether you're looking to boost your savings, earn some extra spending money or work on your side hustle, there's never been a better time to find ways to increase your passive income.
Here we'll guide you through 7 simple ways you can make some extra cash regularly. Sound good? Let's get started.
1. Earn Cashback On Your Spending
One really easy way to increase your passive income is by signing up to cashback apps and websites. Our favourite ones are Top Cashback and Airtime Rewards. With Top Cashback all you need to do is sign up via their website, find the retailer you want to buy from and click through to their site. Then shop online with your chosen retailer as you normally would and you'll then receive cashback on your purchases.
Airtime Rewards is another great cashback service. This time all you need to do is download their mobile app from the App Store or Google Play and link your bank card/s. Then, when you make a purchase through their partners you'll get cashback which you can then use towards paying your mobile phone bill.
2. Invest In Cryptocurrency
You've probably heard about Cryptocurrency and the growing trend in investing in digital currency. It is fast becoming one of the most popular investment options not only in the UK but around the world. There's a few things to know about Cryptocurrency, or Crypto, before you get started. Crypto can be a great option for investment if you are willing and happy to accept that it's a high risk investment which could pay off. And when it does pay off, it can be absolutely huge! For example, if you had invested £310 in one bitcoin in April 2016, six years later your investment would be worth approximately £24,000.
One of the first things you'll want to do is sign up to a crypto exchange, so that you can safely buy, store and sell crypto. Then you'll want to research different Cryptocurrency to make an educated decision on which to invest in. The more you educate yourself on Crypto, the better investment decisions you'll make.
Then, it's just a case of waiting to see the returns on your investments and being patient. Currently, Crypto is one of our favourite ways to increase passive income but please note that your capital is at risk when investing in Crypto.
3. Switch Your Bank Account
A really quick and simple way to make some extra income is by switching your bank account. Most banks offer a cash incentive for moving your account over. At the time of writing you could get up to £170 just by switching bank accounts. Additionally, you don't need to worry about all the hassle of switching as most banks are also now part of the Current Account Switch Service (CASS). This means they guarantee to move all your direct debits and standing orders over to your new account within seven days.
Usually banks will stipulate that you have a minimum pay-in per month and at least two direct debits, so always be sure to check the terms to enjoy the benefits of the switching banks. Keep your eyes peeled for banking offers and don't be afraid to keep switching to bring in that profit.
4. Purchase Premium Bonds
Premium Bonds are an investment product from National Savings & Investments (NS&I). What makes Premium Bonds unique is that instead of paying interest, they offer investors the chance to win monetary, tax-free prizes ranging from £25 to £1 million every month. You can pay in a minimum of £25 and a maximum of £50,000.
You could look at Premium Bonds a bit like the lottery, only better. You could win a life-changing sum of money as there's two £1 million winners each month. But, the key difference is that you never lose your stake. This is what makes Premium Bonds so attractive and why people use them as a savings account.
5. Start A Blog
Blogging can be a very successful passive income stream if you're passionate about something and can commit to writing about it. Now, building a successful blog won't happen overnight but if you create quality, entertaining and engaging content then you're onto a winner.
Promoting your blog through social media platforms can help you build an audience big enough to monetise your website and make a passive income. From there you can make income by running adverts on your site through Google Adsense, selling ad space, creating sponsored posts and even selling affiliate products.
Website Content Management Systems like Wordress, Wix and Squarespace make it so easy for you to set up an attractive, Search Engine Optimised (SEO) website without knowing a thing about coding or web design! A successful blog can bring in a nice regular stream of income for you, which can continue to grow over time.
7. Start A YouTube Channel
Much like starting our own blog, creating a YouTube channel will take some initial hard work, but the rewards are worth it. Whether you're a born entertainer, a keen travel Vlogger or you have a skill that you can teach people, YouTube is a great channel for creators. Get started and build your audience so that advertising income, affiliate sales and sponsorships stack up.
Once you've created a popular YouTube channel then advertising money alone can be enough to bring you in a steady income.
So, now you should have plenty of inspiration and motivation to start increasing your passive income. Even just implementing a number of these ideas can make a big difference to your wallet.