If you were asked to describe Coast Coffee in five words, the phrase 'a home away from home' couldn't be more apt. Cosy and inviting, visiting Coast is like having a cuppa in your front room, only with much better food.
The quaint, bare brick interior, wooden chairs and narrow staircases give Coast its unmistakeable character and its excellent chatty and friendly staff are what bring it to life, not to mention the magical back garden, covered, heated and decorated in fairy lights – Coast really is a haven for those that appreciate the simplicity of a great cup of coffee.
Open until 5pm Monday-Thursday and 6pm Friday and Saturday (with the earlier finish of 4pm on Sundays) you can visit Coast for all of your favourite breakfast classics (think traditional and vegetarian full English breakfasts, omelettes with a wide choice of fillings and everyone's favourite; the eggs benedict), a tasty lunch of salads, bigger main meals and lighter sandwich options or simply a piece of their completely irresistible homemade cake or a scone packed with jam and cream.
Visiting around 1pm it felt great to get out of the sub-zero temperatures that have suddenly arrived with November and into the warming atmosphere of coast, ready to sample their lunch menu. After ordering a hazelnut latte and a flat white, we scanned through the delicious choices. Whilst a few of their burgers caught my eye (the welsh rarebit burger in particular) I was drawn to tasting one of their 'coasties' (a toastie with a clever pun if you hadn't guessed) and whilst I love to try new and exciting flavours, I'm also a lover of tradition and a ham and cheese Coastie with chilli jam on white bread was exactly what I wanted.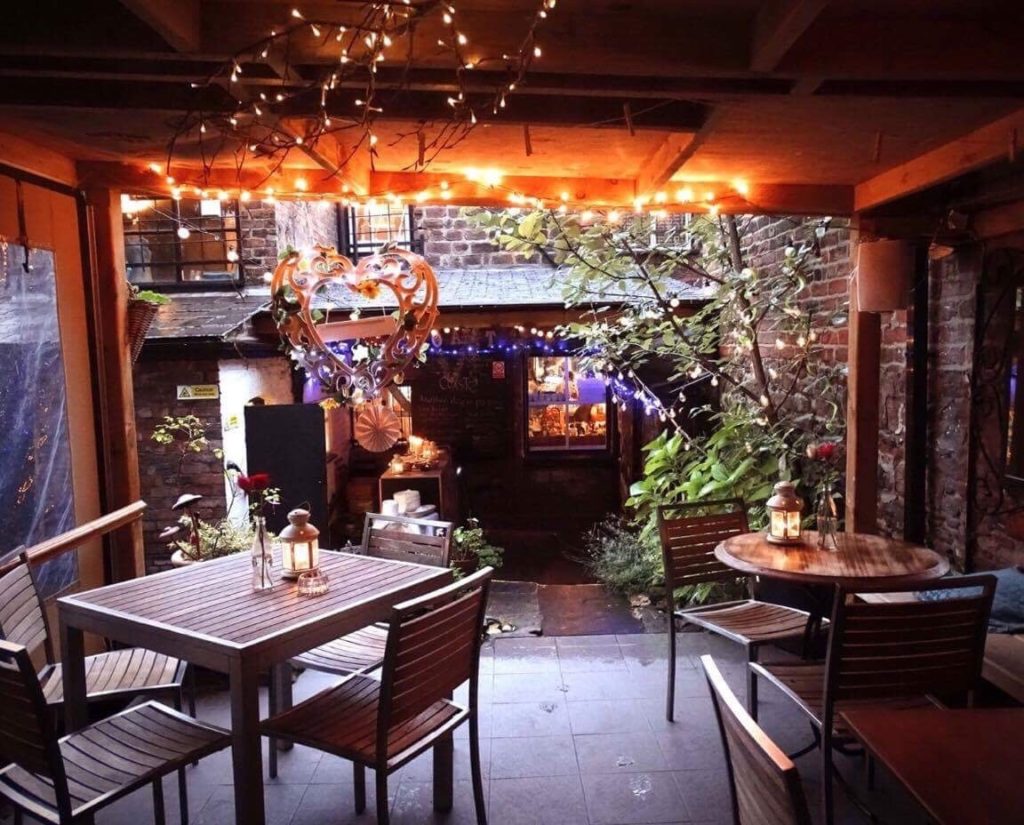 I have a love hate relationship with places that make you want absolutely everything on the menu and I found Coast to definitely be one of those – there wasn't one thing I wasn't intrigued to try. They also have a weekly special which you'll find on their social media  – this week happened to be a jerk pulled pork wrap served with sweet potato wedges and scotch bonnet mayo which, in my eyes, was an absolute must have.
Arriving just before the lunchtime rush, the place slowly filled up until we watched it become a chatty hub of people catching up with friends over tea and cake, grabbing a takeout coffee, or like us enjoying Coast's lunchtime offerings. Our food arrived and we jumped straight in – my Coastie was filled with melted mature cheddar which contrasted perfectly with the sweetness of the chilli jam and worked perfectly with a thick cut of salty ham. It was served on huge slices of soft white bread and to be honest, just made for a bloody good lunchtime butty. It also came with a side of homemade slaw (I ordered extra) which was crunchy, creamy and obviously homemade – which is what made it so enjoyable.
Intrigued from the get go, I couldn't wait to have a try their weekly special (I'm a huge lover of the pulled pork trend and tend to always choose it when it's available on a menu). The meat was melt-in-your-mouth tender and it came generously piled on the plate, accompanied by a soft white tortilla and crispy, fluffy sweet potato wedges. The star of the show, however, had to the be scotch bonnet mayo. Tangy and sweet, it had a strong but not overpowering heat running through it and worked perfectly alongside the pulled pork (it also provided a great dipping opportunity for the wedges)! This dish was definitely my favourite of the two and reflected how unique and well thought out the Coast weekly specials are (their recent bacon mac and cheese Coastie was an absolute winner with the customers, and their Katsu curry is also definitely one to look out for).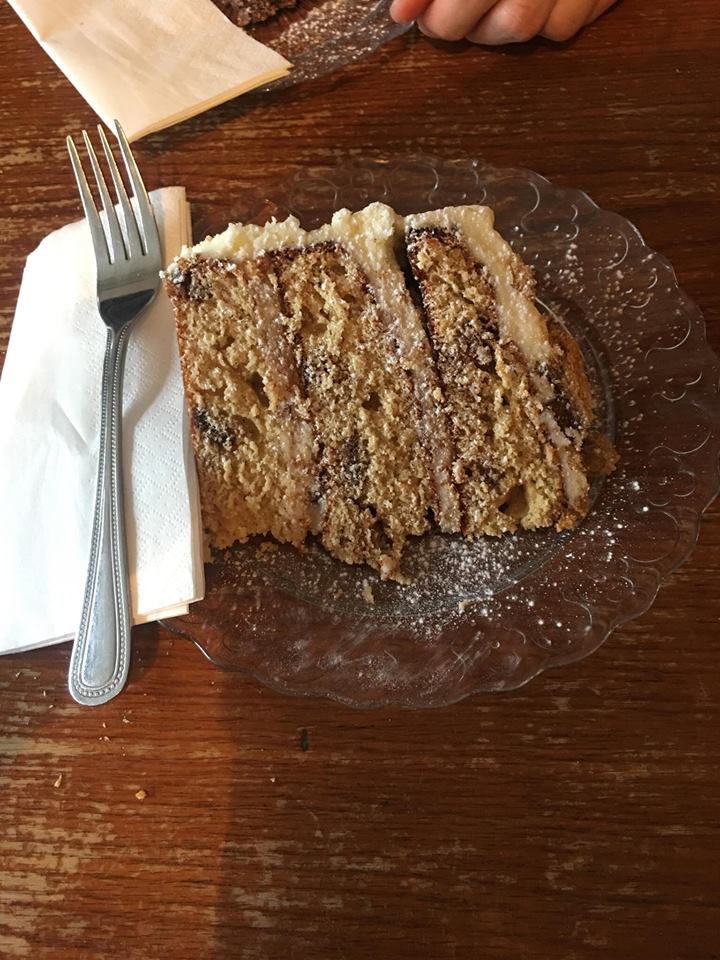 Visiting Coast and not trying a slice of homemade cakes is surely some sort of crime and not ones to break the law, we were straight out to look at their wide selection as soon as we'd put down our forks. From favourites such as cherry bakewell and carrot cake to more innovative and delicious sounding flavours like lime and pistachio and lemon and white chocolate and raspberry, the cake selection at Coast is really second to none (and an absolute nightmare for someone as indecisive as me).
As well as cake slices (which include gluten free options), you can also choose from a range of plain, cherry and fruit scones or a slice of chocolatey Rocky Road. The 'cookies and cream' cake caught my eye immediately, as did the gooey looking chocolate brownies, so we ordered one of each (for our sins). The cake was moist, sweet and has bits of cookie running through it making it so easy to eat the entirety of the enormous slab we were served and the brownie was equally as delicious. I'm not ashamed to say they were gone in minutes and I enjoyed every last bite.
If you're looking for somewhere to drink great quality coffee, eat tummy warming homemade food and/or indulge in delicious home baked cake in surroundings so warm and cosy you'll be forgiven for never leaving, then don't hesitate to try Coast Coffee, nestled in the heart of Woolton Village.
Laura Nicholson