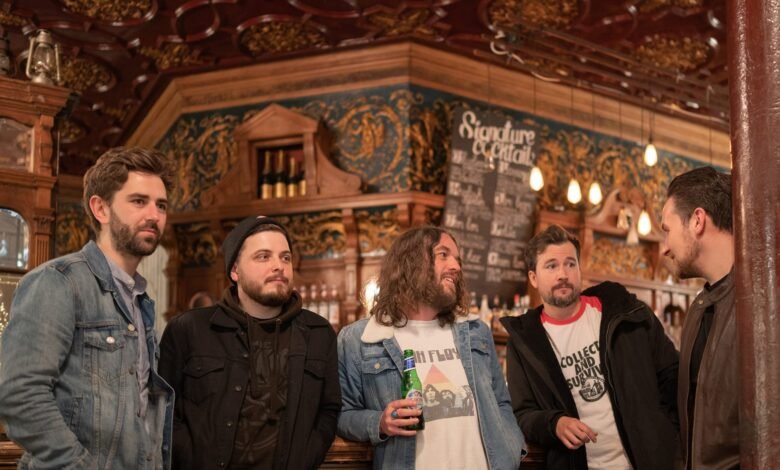 At last! The Heavy North deliver their long awaited and eagerly anticipated debut album Electric Soul Machine – and proves the adage that good things come for those who keep hanging on. 
The ten tracks sum up the album's title, and at the same time the musical manifesto of the band. For this is a tight, tight combo that grooves effortlessly at a whim, and incorporates top riffage in the vein of the much missed and early departed Tommy Bolin. Add to this Kenny Stuart's soulful, bluesy vocals and you have the recipe for musical magic. 
Producer Jose Ibanez has managed to tick all the production boxes on these tracks, resulting in a real get down raw feel to the whole enterprise. This approach pays off most handsomely with the tracks Awake and No Good, with Stuart's vocals dripping in angst and despondency. You really feel for the fella here. 
Electric Soul Machine has landed and is here to stay. The Heavy North have the musical chops and ambition to take from the past and accelerate into the future. It's theirs for the taking, and I wouldn't bet against them.
Electric Soul Machine features the singles Darkness In Your Eyes (April 2021), No Good (July 2021), Awake (October 2021) and Satisfy You (January 2022).
Stream The Heavy North's Electric Soul Machine on all major streaming platforms now.
Follow The Heavy North on Facebook, Twitter and Instagram for updates.
Steve Kinrade