After a few guest appearances around differing Liverpool venues – in a pop-up capacity, the boys at SKAUS, Dan and Josh, have now found themselves working in collaboration with Dockleaf,situated in the Cains Brewery village. Myself and The G went along recently to try out some of their Nordic inspired cuisine, and we weren't disappointed. SKAUS is a welcome addition to the gastronomic delights that are currently on offer in Liverpool, and in our estimation, is pretty much up there with the best of them.
Business partners Dan and Josh have a good thing going here. Both are fused together by their absolute passion for food and fine cooking; Dan is all things Front of House, while Josh, with considerable experience under his belt already, is the maestro in the kitchen, transferring as if by alchemy fresh, locally sourced ingredients into culinary works of art. Beautiful to look at, and exquisite on the palate.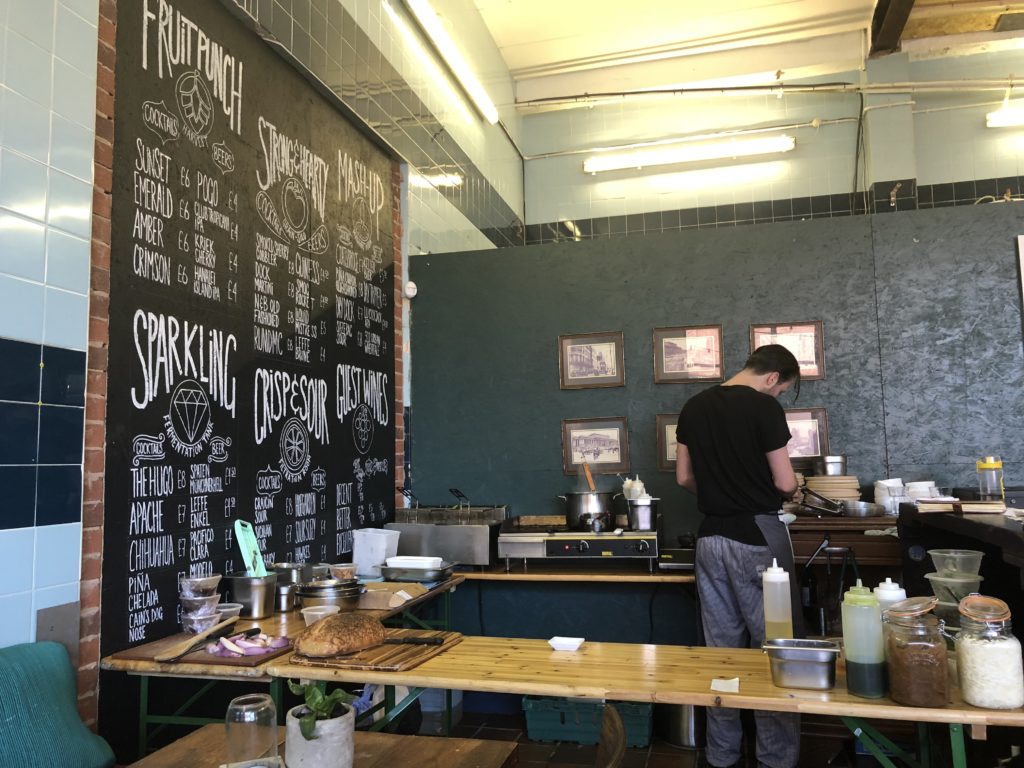 I started with a dish that I had never, to my eternal shame, had eaten before. But guided by Dan – with great reassurance – I decided to try a helping of the Colchester oysters with trout caviar and herbs. I closed my eyes, and as the oyster and caviar slipped smoothly down my throat, I was suddenly transported back to my early childhood, at the beaches of New Brighton and Southport. It was the taste equivalent of holding a sea-shell to your ear, and hearing the ebb and flow of the tide. In that moment I could taste the mild saltiness and the brine infused breeze, and feel the afternoon sun bleaching my young shoulders. The freshness had been transformative, to days of wonder and optimism.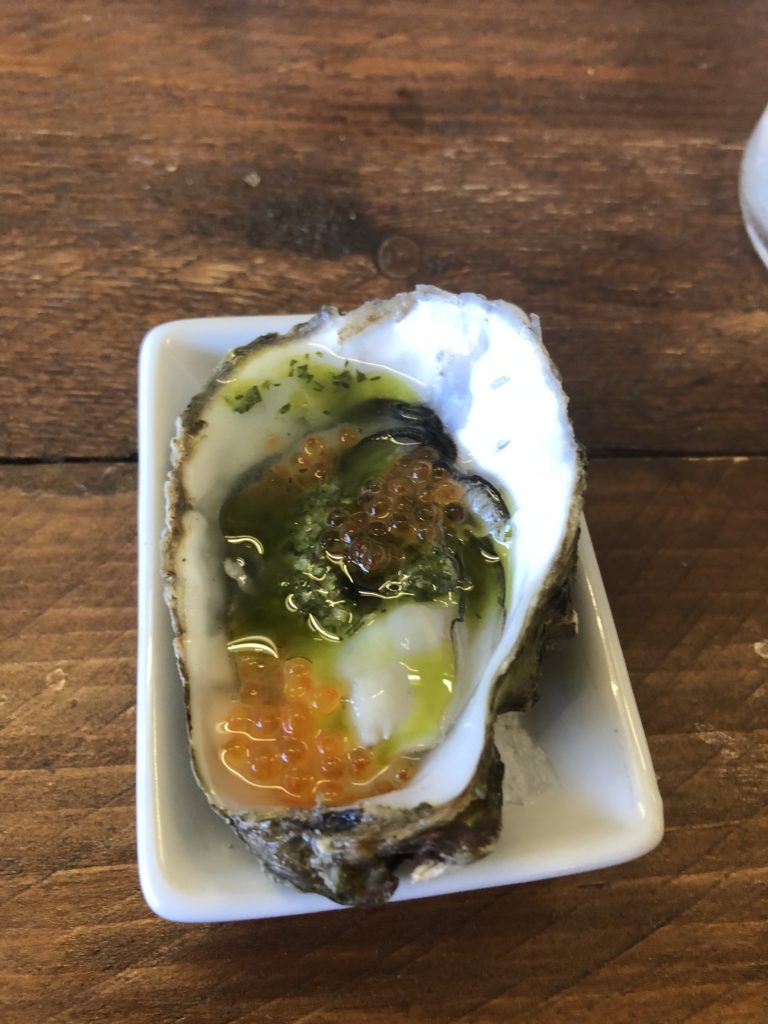 For main courses, The G chose the Purple sprouting, torched Stinking Bishop with Wirral watercress and seeds, and I plumped, under Dan's guidance, the fillet steak with the 12 hour ox cheek croquette, purple sprouting and creamed celeriac. To accompany both dishes, we also ordered a portion of Hasselback chips, garnished with rock salt, shallots and chives. The G often plumps for a vegetarian dish, and along with her well documented love of cheese, she was in dining heaven with this dish. The torching process added a slight charring to the broccoli, enhancing its taste, while the cheese was more subtle than you would at first think, adding a nice balance to the dish. She gave it top marks, a judgement mirrored by the emptiness of her finished platter. My steak – medium rare – was extremely well cooked, but the combination of the accompanying vegetables and the ox cheek croquette (divine) resulted in a superb tasting and well balanced dish. The Hasselback chips were something of a triumph also. Their creator Leif Elisson would nod in approval of the preparation and cooking skills displayed by Josh.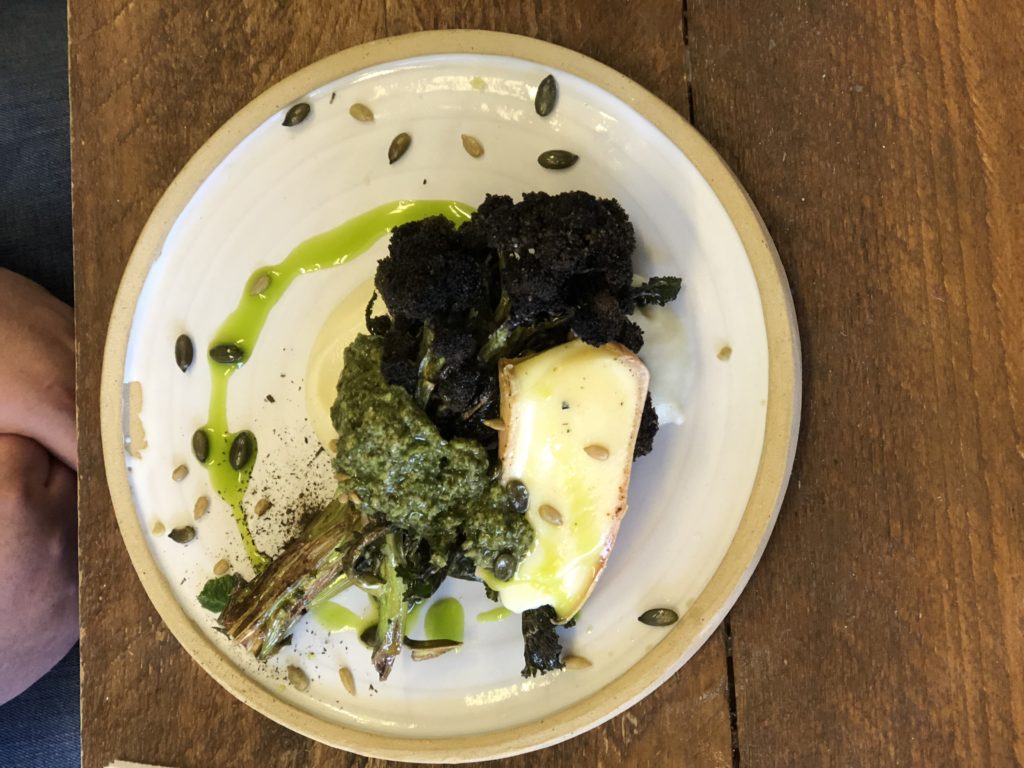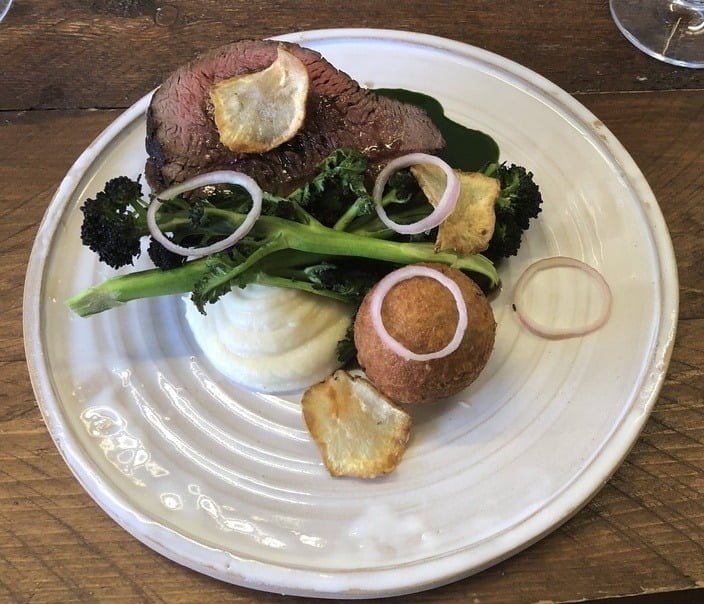 To round off our adventure, we shared a generous carrot cake, which was light, moist and creamy. Just as it should be. As Greg Wallace says, it just doesn't get better than this. And the food not only tastes great, but looks great also, due to Josh's presentation skills and Robin Morris' specially commissioned plates.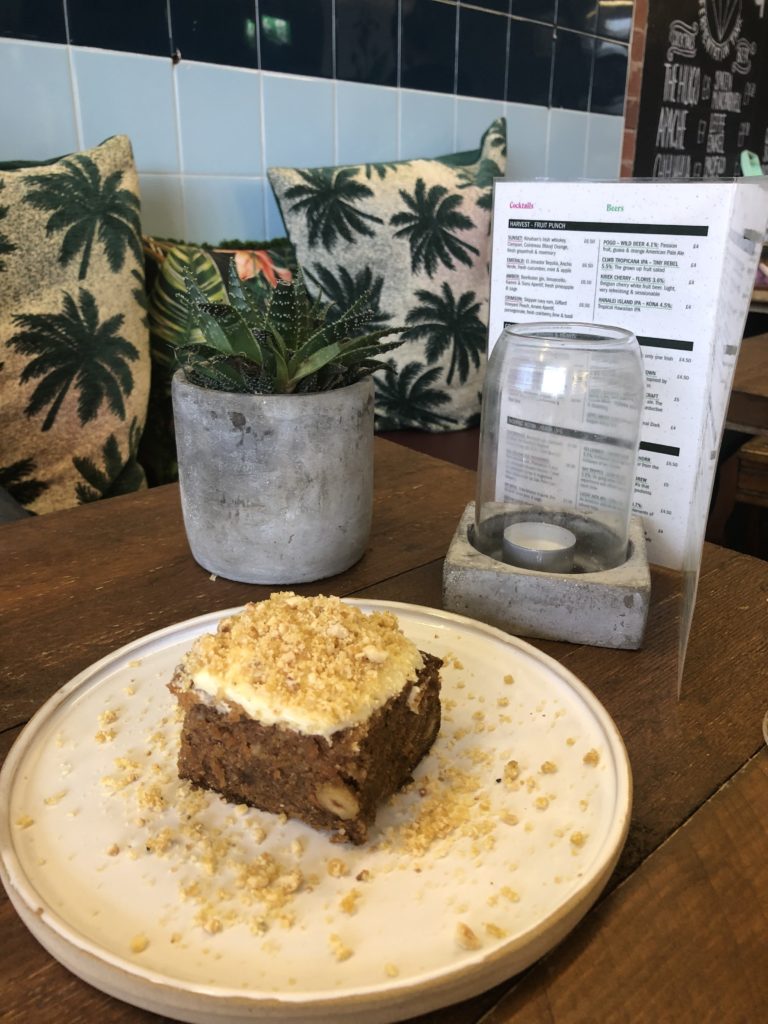 It was lovely to chat to Dan and Josh, and their drive and commitment for their venture was both evident and energising. They make a formidable team, who live and breathe their food manifesto. Nordic inspired, sourced locally – very locally – and with a passion that is infectious, these are the required qualities that will stand Dan and Josh in good stead for their future. This could be the beginning of a brand that can grow and grow. The foundations are in place.We will be back, for bestämd, as they say in Sweden. Good luck guys, you deserve success.
For more information about SKAUS visit their Facebook page here or follow them on Twitter here. 
Steve Kinrade