Review
ME And Deboe Release Captivating New Single 'Dadadown'
Northwest-based ME and Deboe are a musical duo consisting of singer-songwriters Mercy Elise and Sarah Deboe. The established duo has been active in the music industry since the 2010s, their work largely being rooted in the world of folk and alternative rock, yet equally defying the confines of genre. The pair's latest single Dadadown – released on August 24 – comes after a number of past single releases from 2017 through to 2021, as well as 2014's Here They Come EP.
Dadadown starts off with a captivating opening section, with the introduction of a catchy guitar riff enveloped in lo-fi quality and vinyl crackle. The upbeat, dynamic drums (performed by Mark Hooper) kick the track into full fidelity: a small but charming detail. Featuring the duo's superb guitar work across the track, rhythmic acoustic strings are layered with muted electric arpeggios, whilst castanet-sounding percussion brings an almost flamenco vibe.
There is a bite to Elise's enchanting vocals – her tone subtly reminiscent of Kate Bush – which take the forefront on the track, alongside smooth lower harmonies from Deboe. Their tightly entwined two-part harmonisations are present throughout and complement each other seamlessly. The emotive vocal performance is paired with recurring, chanted lyrics: "Walk like a, sing like a, take like a" / "Fight like a, cry like a, be like a… What d'you call it now?"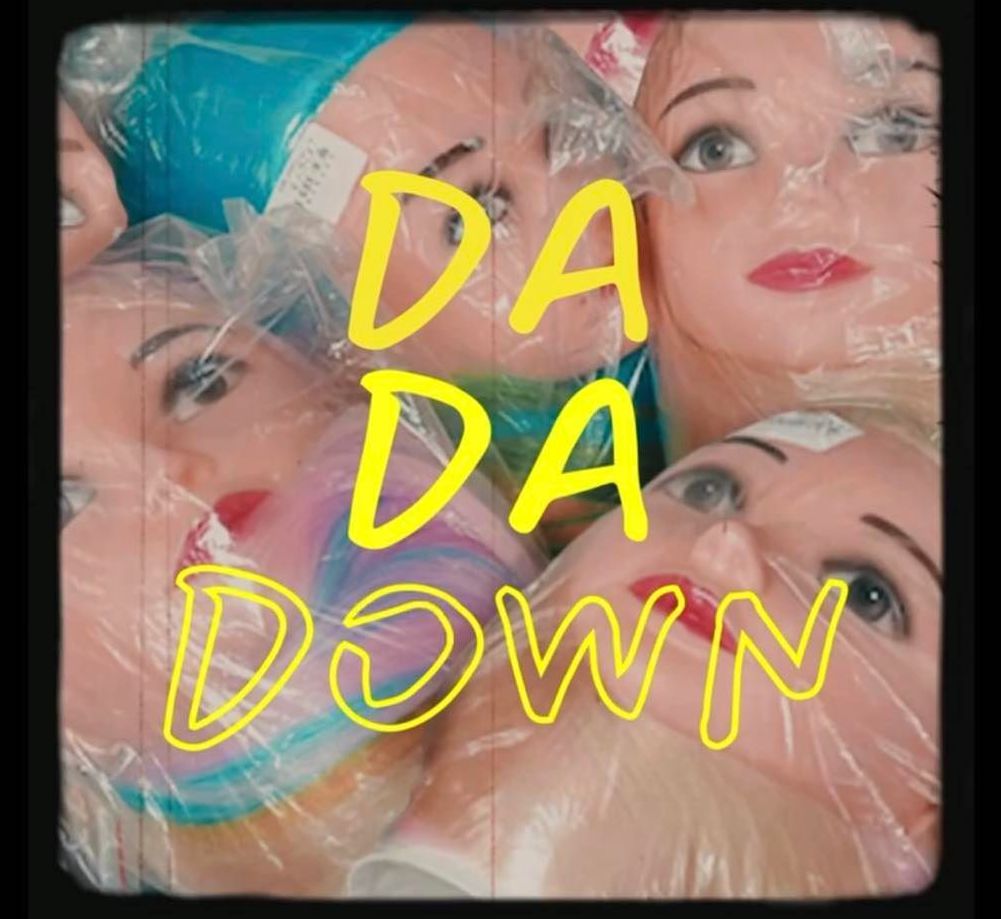 The track contrasts between the minimal, stripped-back verses and expansive choruses, which build progressively with each instalment (and are almost reminiscent of Show Your Bones-era Yeah Yeah Yeahs). An explosive middle 8 section brings a sweeping electric guitar shrouded in reverb. A marching snare build-up leads us into the final chorus, which pieces together the different musical elements introduced throughout amongst overlapping vocal passages.
Dadadown is an infectiously catchy and quirky folk-pop cut: short but sweet and packed with an energetic, playful spirit. The track offers a duality between the gentler qualities of folk music, whilst simultaneously embodying the grand scale of pop. The single's cover art also maintains the band's strong visual aesthetic present across their work.
The song was previewed by the duo in various live performances before its release, all of which are truly a testament to their performance skills, as also demonstrated with 2021's You Are (Live Session) release. It is unknown whether Dadadown is a standalone single or the first taste of an upcoming larger body of work, but either way it will be exciting to hear where Me and Deboe take us next on their musical journey. This talented duo has much to offer with their unique sound and should certainly be on your radar – they aren't one to miss!
Stream ME and Deboe's Dadadown on all major streaming platforms now.
Follow ME and Deboe on Facebook, Twitter and Instagram for updates.
Jude Bankier