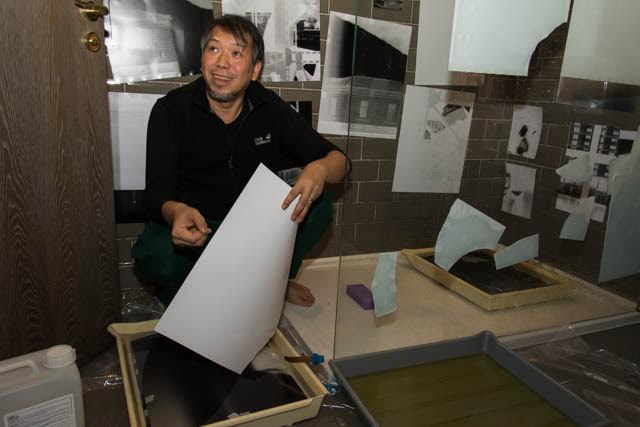 International photographer Luke Ching, has created a work of art at Titanic Hotel & Rum Warehouse, Stanley Dock for LOOK/17, Liverpool's International Photography Festival.
Ching, who is widely acknowledged as one of Hong Kong's most exciting conceptual artists was commissioned to turn one of Titanic's rooms into a pinhole capture camera photographing the Tobacco Warehouse opposite.
Interested in regeneration, Ching combined a camera and architectural space to create a work reflecting on Liverpool's grand warehouse buildings – which are fast transforming into contemporary chic. Ching's completed work will be shown at Open Eye Gallery alongside work from Hong Kong.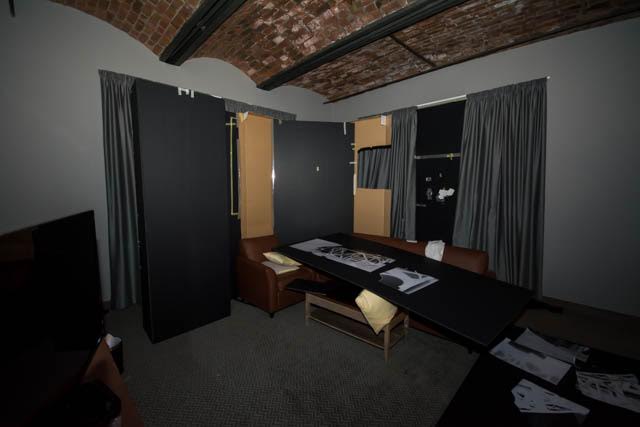 The festival this year explores Cities of Exchange, twinning Liverpool and Hong Kong with artists examining themes of urbanism, social housing, architecture, commerce and colonialism.
On his work at Titanic Hotel, Luke Ching said: "Titanic Hotel , Stanley Dock, Regent Road, Liverpool, L30AN" was commissioned by Open Eye Gallery and created during a residency in Liverpool from 20th to 31st January, 2017. Liverpool city is at present undergoing a large-scale gentrification. A warehouse building, over 200 years old, has now been transformed into a hotel to continue its relationship with people in an ordinary way. A hotel, however, is a place defined by a temporary nature to provide short-term accommodations to travellers.
To me as an artist, to transform a temporary accommodation to a temporary camera is a response to the concept of "spatial memory". The view outside is from another historical building under the same type of transformation. Its broken windows remind us what the hotel building now used to be.
Brian Connor, General Manager at Titanic Hotel & Rum Warehouse, said: "We were thrilled to host Luke Ching in our hotel. Our building and the Tobacco Warehouse are visually stunning and we're proud for our site to be recognised in this way."