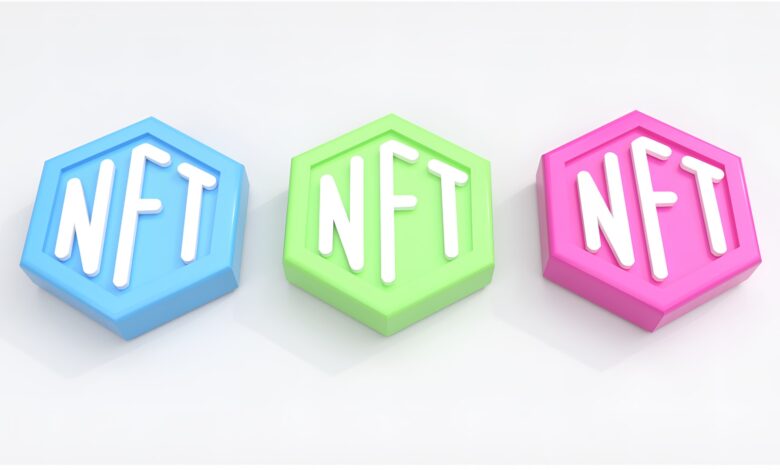 You can recall the hype and trends of cryptocurrencies such as Bitcoin, Ethereum, Cardano, etc. Just like many investors and crypto traders, did you buy Ethereum or any other cryptocurrency to invest in too? Well, cryptocurrency still trends, but the time for NFTs can't be overruled. NFTs, meaning Non-Fungible tokens, are performing tremendously, with NFT arts taking the lead. Check on Beeples, CryptoPunks, Bored Ape Yacht Clubs, Solana Monkey Business NFTs to understand better. Before that, what is an NFT?
NFTs: Definition And How They Work
Have you considered digitizing your tangible assets? Or some set of your physical paintings? Let's pretend you're all set. You showed such artworks on your webshop after reproducing them with a set of software. You received a call a few days later informing you that those art collections were being auctioned off by another painter. Of course, you'll need to do a lot of legal legwork to prove your ownership and reclaim what's really yours. Even if CCTVs captured you whilst creating them, you are still caught up in the legal processes. This is when NFT enters the picture. NFTs blockchain capabilities ensure that such digital assets are protected by ownership technologies. NFTs are digital assets that have been launched on blockchains, such as Ethereum.
What is the significance of blockchains in this context? Blockchains are digital ledgers that record and safeguard digital transactions using cryptography. Don't worry about the technical jargon. The cryptography only emphasizes the computational and coding frameworks blockchain is built on. When you launch digital assets (NFTs) on blockchains, the transactions are recorded, safeguarded, and you are given evidence of ownership. It ain't as simple as it sounds, but it's understandable. Now you can relax, unwind, and shuffle through a vast list of purchasers while listing your NFT stocks for sale and making huge profits.
Those buyers now have copies and may show off that they own the same things as you. Don't worry, the NFTs of the Bored Ape Yacht Club are also owned by numerous investors, although wealthy ones. The good news is that you have the original copy, which you can reproduce at any moment as long as you show proof of ownership. The mystery box was unlocked right there.
How To Invest In NFTs
As an example, consider Ethereum-based NFTs. The Ethereum blockchain is used to launch the majority of NFTs. To begin, you must first create a crypto wallet that is compatible with the Ethereum blockchain. Metamask is a popular Ethereum-compatible wallet. Then Ethereum tokens are added to the wallet.
Next, go to NFT marketplaces like opeansea.io (where all Ethereum-based NFTs are auctioned), SuperRare, Axie, Enjin, Mintable, and others to look for your preferred NFTs. You can find these marketplaces by going to their websites through your wallet DApp.
You can shuffle through a lot of different listings of NFTs that are for sale on the market locations. Make a bid to acquire after conducting comprehensive research on your preferred NFTs. The transaction will be validated by a gas fee (transaction cost fee) when buying and selling. Ethereum blockchain gas fees are typically high, but Solana offers low transaction fees. Fees are also charged at various rates by different marketplaces. Finally, the NFTs you bought are reflected in your wallet in exchange for the Ethereum token value.
NFTs And The World Of Art
Artwork and, of course, top selling are two forms of NFTs that exist in the crypto niche. Because many digital artists are gaining considerable financial rewards from this ownership technology, art is arguably the most popular genre of NFT. Existing works of art as NFTs can range from digital photographs to electronic music to digital artworks (much like the cool pieces we pick for our desktop/mobile wallpapers) to YouTube videos, and thanks to the power of NFT technology, you can even create a painting digitally that will be worth thousands of dollars next summer and will be recognized as yours. The ownership technology is one of the advantages NFTs would bring to the art sector.
"It means everything for the independence that I want to have with my work," said Ash Thorp, a digital artist, "giving me entire control of my digital work for the first time." "So NFT is really liberating and empowering," he continued.
NFTs also provide artists with royalties access via a set of instructions embedded in the smart contracts for the launch of their NFT work if a third party sells copies. Some NFTs feature smart contracts worth up to a tenth of any agreed-upon resale price, which are also traceable over the blockchain.
With so much buzz surrounding the world of NFT art, the expansion of this specialty is only just getting started. "Regardless of whether the surge continues, NFTs have already revolutionized the art world," curator Hans Ulrich Obrist stated.