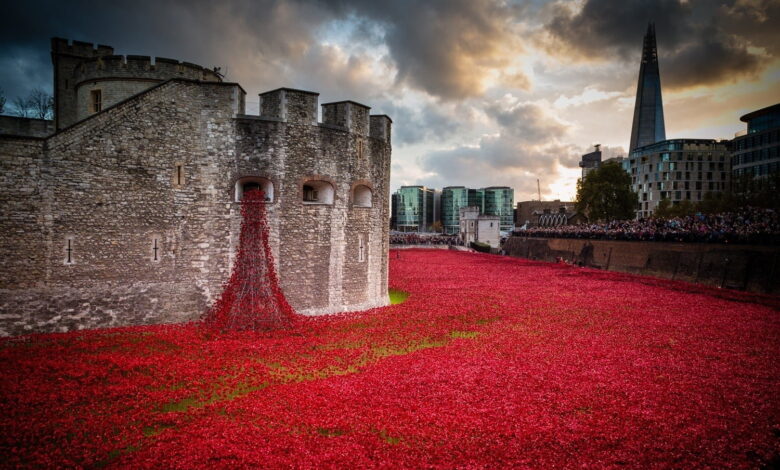 The Weeping Window artwork on display at The Tower of London is coming to Liverpool in November.
It is a section of ceramic artist Paul Cummins' Blood Swept Lands and Seas of Red installation which is a tribute to the fallen in World War One. It is made up of 888,246 poppies, each one representing a life lost in the conflict. It has attracted millions of visitors in London.
Liverpool is one of only three locations to get the artwork this year as part of a special UK tour.  It will be in place in the city for the annual Remembrance Service on 8th November.
The Weeping Window Will Be At St George's Hall From 7th November – 17th January 2016.
For More Information Visit The Culture Liverpool Website.