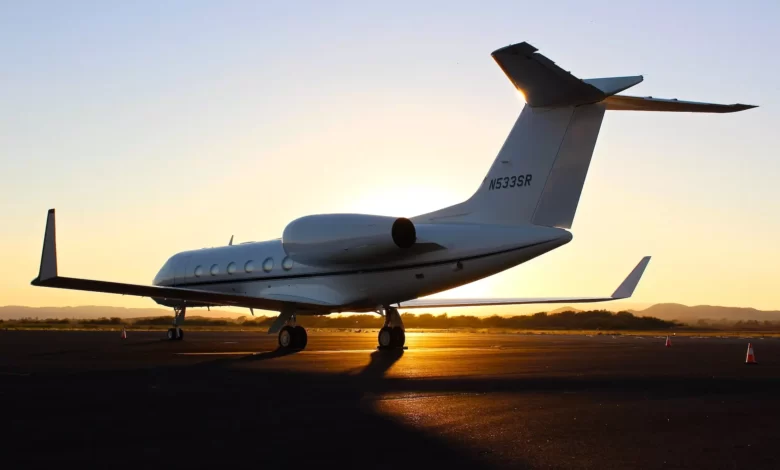 Travel
The Top 3 Advantages of Having a Private Jet Card
Do your fellow frequent flyers rave about their private jet card? If you don't understand why they're so great (and don't want to ask!), don't worry. We're here to explain the biggest benefits of jet cards and help you decide if a jet card is right for you.
What Is a Private Jet Card—And How Does It Work?
Put simply, a jet card is a pre-payment card for private flights. There are two types of jet cards, and both types often have category restrictions (i.e., you can only charter a certain class, or classes, of plane).
Flight Access Hours Jet Cards allow you to pre-purchase flight hours. The hourly rate is fixed. While some cards start at 10 hours, you usually buy 25 hours or more. You then 'spend' those hours.
Deposit Jet Cards require you to deposit a specified amount (e.g., $150,000) upfront. Flight pricing can be dynamic or capped, and those costs are deducted from your funds each time you fly.
Is a Private Jet Card the Best Choice for Me?
This depends on your flying habits. Generally, a jet card is the best way to purchase private jet charter services if:
you're planning to fly privately for over 25 hours a year
you often need flights at short notice or at peak times
you usually charter the same class of aircraft (class restrictions on jet cards can mean that charters outside this class can incur fees or necessitate a separate on-demand charter).
If you're an infrequent flyer and/or need to charter a large variety of planes, on-demand charter is normally best. It's also ideal if you want to avoid long-term commitment and large upfront costs. However, remember that you may have issues accessing planes at short notice or busy periods.
The 3 Biggest Benefits of Private Jet Cards
Private jet cards have many advantages, but we've focused on the three that will make the most difference to you as a flyer and flight purchaser.
They're Convenient and Tailored to The Frequent Flyers Needs
Jet cards generally offer a premium service and, sometimes, additional membership benefits. There's a wide choice of jet cards, some of which can be tailored to meet your exact needs (flying time, aircraft class, flying hours, additional included services, etc.).
They're Cost-Effective
When you have a private jet card membership, you only pay for your flight time. With on-demand chartering, you usually pay for pilot wait time, and landing and repositioning fees—and sometimes, return legs. There's also upfront pricing for every flight, making budgeting for your travel easy.
Access To a Larger Fleet and Guaranteed Flights
Jet card programs usually guarantee flights, and do so by providing access to a larger fleet of planes. When you use on-demand chartering, it may be difficult to arrange a flight at short notice or peak times. If you do manage to arrange a short-notice flight, it may not be on the ideal plane.
Ready to Buy Your First Private Jet Card?
As we've seen, if you're a frequent private flyer, a jet card is highly convenient and cost-effective. However, jet card benefits and restrictions vary greatly. Always be clear about your requirements before you compare cards side by side. Read the terms and conditions carefully to ensure you're buying the best private jet card membership for your needs.